Was this forwarded to you?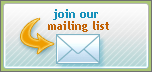 Consulting Services
IT Strategy
Enterprise Architecture Roadmap
Business Process Modeling & Analysis
Enterprise Software Selection
IT Innovation Briefings
IT Due Diligence
Executive IT Seminars
Cloud Computing
Security Maturity
Software Process
Knowledge Strategy
Technical Communities
Knowledge Capture
Taxonomy development
Enterprise Social Media
Contact Us:
Forward this newsletter to colleagues and friends: use the "forward email" link below at left, rather than "Forward" in your email software, to preserve your privacy, give the recipient more options (their own unsubscribe link, etc.) and to give us better click-through data from ConstantContact. Thanks!
E-Mail: Not Dead Yet

In the last issue, we wrote that "users are less and less satisfied with using e-mail for online discussions," eliciting at least one challenge and request to elaborate from a KIT reader. This merits a longer response than this space allows, so look forward for a paper, perhaps a Cutter E-Mail Advisor, in a few weeks.

Privacy: the Book

Tim Jurgensen's new book, "Privacy: the Frontier of Social Evolution" is now available on amazon.com. The book "seeks to establish a rigorous understanding of privacy, identity and policy; and, to recognize details of the mechanisms and relationships among these seminal concepts." It reaches the conclusion that a national identity system, rather than endangering privacy, would actually bolster it.

Two Key Software Engineering Conferences

The ninth joint meeting of the European Software Engineering Conference and the ACM SIGSOFT Symposium on the Foundations of Software Engineering (ESEC/FSE 2013) will take place on August 18-26 in Saint Petersburg, Russia. Four workshops are associated with the conference:

ARCS 2013: Aligning Research on Code Smells
DeMobile 2013: Software Development Lifecycle for Mobile
SSE 2013: Social Software Engineering
WEA 2013: Workshop on Ecosystem Architectures

The LASER 2013 Summer School will focus on "Software for the Cloud and Big Data." It will take place on Sep. 8-14, as usual on the Island of Elba, Italy.

Engineering Software as a Service

The next complimentary ACM Webcast,

"Engineering Software as a Service,"

will be presented on

Wed., May 8, at 2:00 p.m. Eastern US Time

(18:00 GMT). The speaker will be David Patterson, Director of the Parallel Computing Lab at UC-Berkeley and former ACM President. Register here.

LEMMA Launch

LEMMA, a French provider of numerical simulation software and consulting services, with offices in Sophia-Antipolis in southeastern France, Paris and Houston, just launched its Web site with several animated demonstrations of its capabilities.

Model-Driven Software Engineering

Since the emergence of Model Driven Architecture (MDA) around 2000, there have been persistent questions about the validity of this approach, based on the use of modeling languages and (partially) automated transformations. Prof. Marco Brambilla, from Politecnico di Milano, published a year ago a useful book (and e-book) entitled "Model-Driven Software Engineering in Practice."
Marco is also the author of the Interaction Flow Modeling Language (IFML) proposal, recommended for adoption at the last Object Management Group meeting. IFML can be used to document or design the user interface logic of an interactive application.

Seen Recently...


"LinkedIn passes 1 million users in Singapore, reaching 20% of the total population."

-- The Next Web, tweeteed by Dave Peck @davepeck

"Javascript was designed by a schizophrenic, evil mastermind. it has this, that, self, and prototypes... it's practically witchcraft."

-- Cryptos, @Crypt0s