Was this forwarded to you?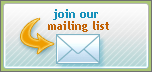 Consulting Services
IT Strategy
Enterprise Architecture Roadmap
Business Process Modeling & Analysis
Enterprise Software Selection
IT Innovation Briefings
IT Due Diligence
Executive IT Seminars
Cloud Computing
Security Maturity
Software Process
Knowledge Strategy
Technical Communities
Knowledge Capture
Taxonomy development
Enterprise Social Media
Contact Us:
Forward this newsletter to colleagues and friends: use the "forward email" link below at left, rather than "Forward" in your email software, to preserve your privacy, give the recipient more options (their own unsubscribe link, etc.) and to give us better click-through data from ConstantContact. Thanks!
Cloud Ecosystem

We are a little behind in advertising the March 2013 issue of the Cutter IT Journal, titled "The Emerging Cloud Ecosystem: Innovative Services & Business Models," which contains the following articles:

"Merging IaaS with PaaS to Deliver Robust Development Tools" by Beth Cohen.
"Intrusion Detection as a Service (IDaaS) in an Open Source Cloud Infrastructure" by John Veigas and Chandra Sekaran.
"Cloud Ecology: Surviving in the Jungle" by Claude Baudoin (inspired by the work done on the newest white paper by the Cloud Standards Customer Council on "what to expect and what to negotiate" in cloud service agreements).
"The Promise of a Diverse, Interoperable Cloud Ecosystem -
And Recommendations for Realizing It" by Kathy Grise.

Contact us if you would like a copy and are not a Cutter client.

BPM Glossary, 2nd Edition

Cutter also published, as an Executive Report, a second edition of the BPM Glossary by Claude Baudoin, initially published in 2010. There are a number of new terms, resulting in particular from the maturation of the Business Architecture discipline, as well as from the formalization of the concept of Case Management, as distinct from traditional BPM.

Again, let us know if you want a copy and are not a Cutter client.

RoCK Videos

No, this is not an ad for MTV, but a testimonial from Shell Oil about the value of multimedia materials in knowledge management. A discussion took place recently on the LinkedIn group "Knowledge Management Experts in the Oil & Gas Industry." Representatives from Shell described their best practice:

"In the Shell Project Academy we use the RoCK process (Retention of Critical Knowledge) in a form we call 'ROCK Live,' where experienced project people are interviewed in-depth, on camera by the Head of the Project Academy. This way their experience is captured and easily disseminated via a medium that everyone (young and old) can appreciate. We use a professional crew and editor. As we have a live audience, we use two cameras and yes, it takes time to pick out audience expressions during the interview, and I spend a lot of time editing the Q&A. We try for a professional standard. The response from viewers can be surprising. I don't think they expect such a high standard, but appreciate the effort. The videos are made available on our web site, and we are now developing an app to deliver them to Apple/Android devices for offline viewing, but still restricted to Shell employees."
Samsung Announces 5G Plans

If you think your HD movies are streaming too slowly on your smart phone, there is hope. Much of the world is still waiting for 4G LTE wireless speeds, but Samsung announced on May 13 that it has reached speeds of up to 1 gigabit/sec. in tests, and plans to deploy this 5G technology by 2020. The new "adaptive array transceiver" technology transmits in the millimeter-wave band, at a frequency of 28 gigahertz, as far as 2 km (1.25 miles).

SlideShare Plays the Numbers Game Too

Most social media try to generate attention when they pass major milestones. We went through the 1 billion Facebook users, including dogs and dead people; the 200 million LinkedIn accounts, including duplicates created by people who have forgotten their previous password; now we have the 10 million SlideShare presentations, a milestone that the site passed on May 13.
On the one hand, haven't we suffered enough through hundreds of Powerpoint decks? Do we really need 10 million? On the other hand, the visual richness of (most of) what's on Slideshare, or the potential to find extensive training resources on just about any subject, may be worth a second look.

Seen Recently...


"The best SEO [search engine optimization] is great content."

-- Seth Grodin, entrepreneur/author/speaker and
frequent critic of common marketing practices