August 2

Hustler Day 9 a.m.-12 p.m. & 4-6 p.m.

Hurley Hall (MCC Gym)

All families should attend this event. Be sure to park either in the gym or student parking lot and enter on the south side of Hurley Hall. During this event, you will be able to purchase parking passes, open a lunch account, pre-order yearbooks, buy a new lock if needed and take care of a variety of other items necessary to begin the new school year. Photos for Student ID cards will be taken for new students only. Returning students will be able to pick up Chromebooks. Freshmen will receive their Chromebooks on orientation day. Payments must be made on this day including the $400 technology fee per student or $600 per family (2 or more students).

Cash, check, or credit card payments

will be accepted. As is the new policy, there will be a service fee for all card payments.




Would you like to enjoy the benefit of a speedy checkout on Hustler Day? All you have to do is click here to print and complete these forms. Once you arrive on Hustler Day, check in at the main table then go directly to the Express Checkout line.




August 7

Freshman Orientation 8:30 a.m.-3:30 p.m.

Transfer Student Orientation 9 a.m.-1 p.m.

School uniforms are not required.

Please dress appropriately. Lunch will be provided.




August 8

First Day of School 8:30 a.m.-3:30 p.m.




August 9

New Parent Orientation 6 p.m. (parents only)




August 23

Back to School Night 6 p.m. (parents only)




Click here to view school calendar
MCC Students Explore London and Paris
MCC students recently returned from a fun packed trip to London and Paris. In London, they saw Big Ben, Windsor Castle, the London Eye, the Churchill War

Rooms

and the Tower of London. They witnessed the Changing of the Guards at Buckingham Palace, participated in a theater workshop, saw the musical Wicked at the Apollo Theater, explored the London Dungeon and Harry Potter's London, and learned to play cricket at the MCC Cricket Academy! After a quick train ride on the Eurostar, they landed in Paris, where they explored Paris' iconic sights, including Notre Dame Cathedral, the Eiffel Tower, Arch de Triomphe and the Louvre Museum. The students participated in a game of boules, had an art lesson in the Gardens of Luxembourg, and visited Versailles. In between all this activity, they found time to shop for souvenirs. It was a wonderful trip!

Amazing Adventures in China
This summer, these MCC students and Ms. Reynolds had the opportunity to experience the beauty of China. Some of the stops during their 12 day trip included Shanghai and the Great Wall in Huairou. While in Beijing, they had the chance to see the zoo and learn about ancient tea ceremonies. They also visited the Terracotta Army in Xi'an, Shaanxi and Moon Hill in Yangsou Province. This was definitely the trip of a lifetime!
We are excited to share the news about the new additions to our faculty. We welcome them to our MCC community!
Teresa Boyce - Physical Education &

Study Skills
Jenny Hempstead - English
Alex Pelc - Math &

Science
Cathleen Tupper - Computers & Math
Sir Walter Uniform Sale on Campus
Tuesday, July 31
1 p.m.- 6 p.m.
Erdman Automotive Field House
Uniforms may also be purchased at the Sir Walter Uniforms store located in Merritt Island or click here to place an online order.
Attention Seniors: College dress days on Thursdays and spirit days on Fridays have been discontinued. Administration will be meeting with class officers to establish new guidelines for spirit dress during the school year.

Click here to view revised uniform guidelines
New School Payment Policy
In order to be good stewards of the school's finances, starting this school year all credit or debit payments will be assessed service fees. Cash and check payments will not have service fees.
MCC offers a variety of hot and cold lunch options each day. The monthly menu is available on the MCC website under Parents. Students may purchase lunch on a daily basis. A pre-paid lunch account can also be established at any time throughout the school year. More information will be available at Hustler Day on August 2.
Sign Up Today for Transportation
The new year is fast approaching! If you have yet to complete a transportation registration form for the upcoming year, please click
here
to do so now
.
Mr. Baer is working on the stops/times and will get the routes posted as soon as possible. Typically the routes are posted around the week before school begins since students may still sign up on Hustler Day. The cost will be $200 per semester/$400 for the year. Payments may be made each semester or annually on Hustler Day or in the Donovan Commons. Checks should be payable to MCC.
Contact Don Baer,
baerd@melbournecc.org
, with any questions.
School Administered Medications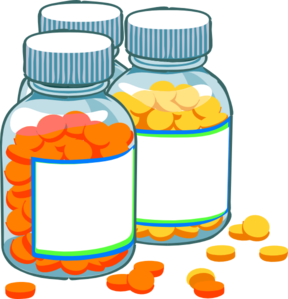 All medication to be taken during school hours must be turned in its original container with directions for dosage with the completed parental permission form and student medicine log. This policy applies to both prescription and over the counter medications. These items may be brought to the Donovan Commons and will be stored in the Student Services office.

Want to become involved in a service club and help others less fortunate? Join the Key Club.
Now accepting applications from all interested freshmen. Applications are available on Google classroom. Enter code: tyes1lu
Questions? Contact Mrs. Herschbach, herschbachr@melbournecc.org
Explore Germany June 2019
Enrollment now open until August 30 for freshmen and transfer students regardless of grade levels. Click here for details and enrollment information. Contact Mrs. Herschbach with questions at herschbachr@melbournecc.org.
All student athletes must have a current Florida High School Athletic Association (FHSAA) physical and consent
form on file in the Athletic office. In addition, each student must complete the following FHSAA courses: Concussion in Sports, Sudden Cardiac Arrest and Heat Illness Prevention. These three online courses must be passed before a student participates in practices or games. Upon completion of the courses, print copies of the certificates and bring them to your coach or Donovan Commons prior to your first practice. All of these forms may also be brought to the Athletic table on Hustler Day.
Stingers Excel at UDA Camp
Stingers attended the Varsity UDA Camp held at Stetson University from July 6-9. The girls worked hard throughout the camp and their efforts paid off. They brought home 2nd place for their Home Routine, 3 All-American medals, 22 Superior ribbons, a Spirit Stick and an Outstanding Coach Award.

Great job! Keep up the good work!
MCC Bowling Debuts This Year
Anyone interested in bowling for the MCC Varsity Bowling team, please see Mrs. Herschbach as soon as possible. Freshmen and transfer students are welcome. Join Google classroom at i1g167.
2018 Boys Golf in Full Swing Next Week
Team meeting/tryouts for the 2018 golf season will be July 30 and July 31 at 2:30 p.m. both days at the Habitat Golf Course. You must dress appropriately, bring golf clubs and be ready to play. This is for golf team members from last season and new players. Contact Coach Rick Burr,
raburr3@yahoo.com
, with any questions.
Girls Golf Practice Begins Monday
Girls Golf practice starts at Crane Creek Reserve, July 30, 8:45 a.m.-12:30 p.m.,
4:30 p.m.-7:00 p.m. These will be morning and afternoon 9-hole practices. Tee-times are scheduled for July 30 and July 31 in the morning.
Please turn in all required FHSAA paperwork to MCC by July 30, or bring to the course copies of all required documents.
All golfers are required to purchase the City of Melbourne Junior card to practice. The cost is $70.00. If you have any questions, please contact Coach Jim Kelly,
kellyj@melbournecc.org
.
Volleyball Tryouts Next Week
Lady Hustlers had a chance to sharpen their skills in preparation for upcoming tryouts during the Volleyball 1on1 camp last week.


If you are interested in MCC Volleyball, mark your calendar for tryouts on July 30-31.

Scenes from MCC Soccer Summer Camp
Thanks to everyone that supported our summer camps! This week, the MCC soccer coaches and athletes hosted our final action-packed camp. The group tried to stay cool by working on their skills inside the gym. It definitely helped to keep their energy up as well.
Regular School Office Hours will resume
week of July 30.
Click here to view a complete list of assignments which must be completed before the first day of school.
Tell us what you are doing this summer and win some great prizes!
Click
here
to email your pictures featuring MCC signage or apparel to MCC Communications.
Deadline to enter is August 7. Winners will be announced August 9.