Northwestern Ohio Gladiolus Show

Gladiolus growers and exhibitors from Ohio, Michigan and Pennsylvania will participate in the Northwestern Ohio Gladiolus Show in Hoover Auditorium. The Gladiolus Show, which has been held at Lakeside for more than 50 years, will take place from 3-5 p.m. Saturday, Aug. 19 and 11:30 a.m.-5 p.m. Sunday, Aug. 20. The show is organized by Cliff and Doris Hartline and their volunteers.

Associate Members & Local Pastors Retreat

Lakeside Chautauqua will host a
Fellowship of Associate Members & Local Pastors Retreat
from Sunday, Aug. 20-Wednesday, Aug. 23. The theme for this year's event is "Living Water: An Oasis for Associate Members & Local Pastors." In comparison to previous years, the retreat will follow a less structured format and will focus on spiritual formation. The retreat will begin at 7 p.m. Sunday, Aug. 20 on the Pavilion West Deck with a Dessert Social for registrants.
The Beacon's 'Best of the Best'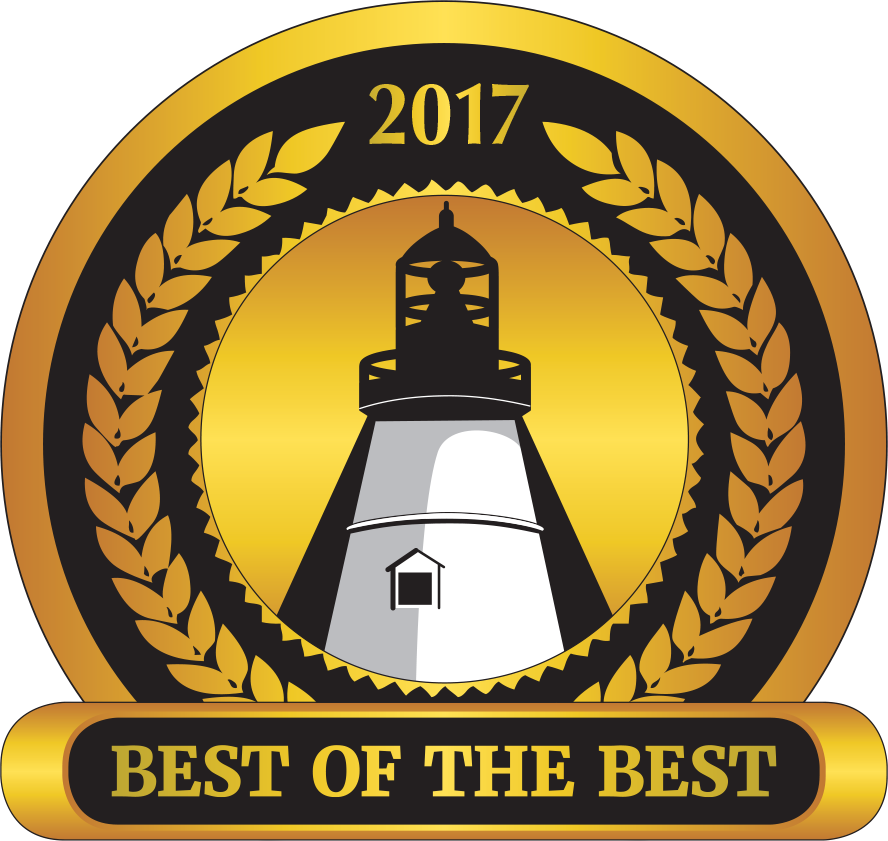 Vote Lakeside Chautauqua as the 'Best Non-Profit' and Hoover Auditorium as the 'Best Live Music Venue' in The Beacon's 'Best of the Best' competition.

Submissions must be in the Lake Erie Shores & Islands region. Voting is available until Thursday, Aug. 31. Paper ballots are available in printed in editions of
The Beacon
newspaper or
vote online
. Participants are allowed one vote per person.
Submit Photos in the Annual Photo Contest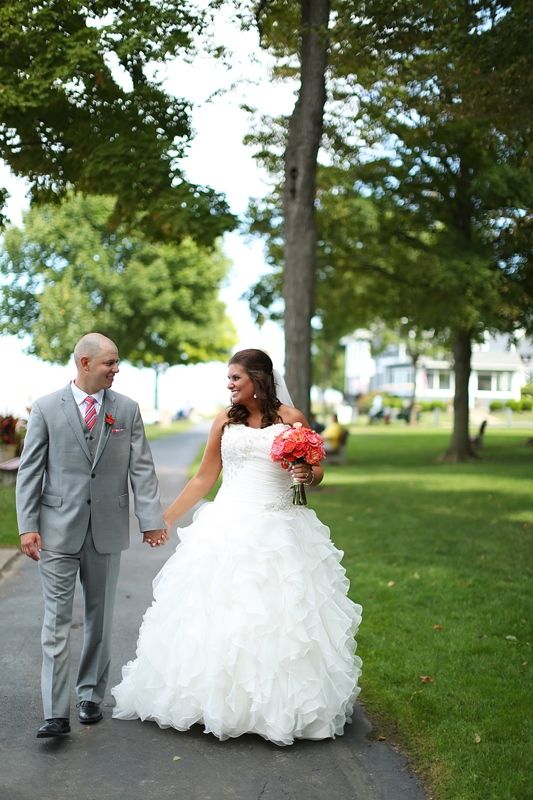 Lakesiders of all ages are invited to submit photos to be featured in the 2018 Calendar of Events brochure, as well as on Lakeside's social media pages, website, The Front Porch blog, Lakesider newspaper, advertisements, etc.

Images should include families, children, religion, education, cultural arts (special events and programming), recreation, landscape or architecture. View the full contest rules here.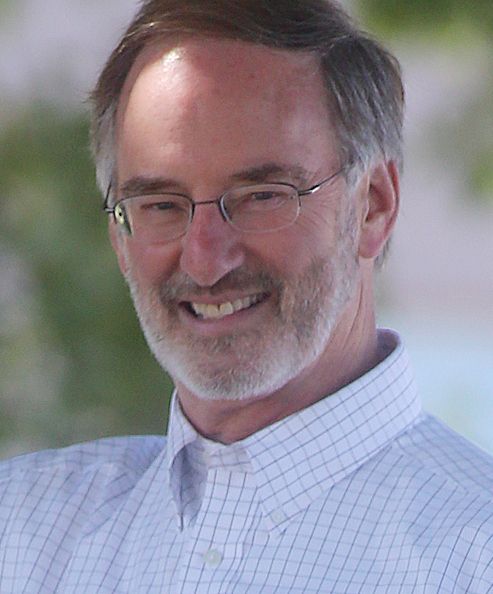 Preacher of the Week:

The Rev. James Winkler


The Rev. James Winkler will serve as Lakeside's Preacher of the Week from Aug. 20-23, beginning with his 10:30 a.m. Hoover Community Worship Service on Sunday, Aug. 20 in Hoover Auditorium. His sermon, "Love Like That," is based on Matthew 13:44-46 and Ephesians 5:1-2.
Additional Religious Life programs can be viewed
here
or in the
Lakesider newspaper.
Chautauqua Lecture Series

"Art of the World: An Insider's View" &
"Documentary Film Festival"
M.J. Albacete, retired Executive Director of the Canton Museum of Art, leads participants on a journey through King Tut's tomb, the Parthenon, the Sistine Chapel and the Statue of Liberty on Monday and Tuesday. The second theme on Wednesday and Thursday recognizes films with content celebrating mind, body and spirit. A time for discussion will be held at the conclusion of each film.

View Chautauqua Lecture Series descriptions here.
Additional Community Education programs and special workshops can be viewed here. Or, read about both in the Lakesider newspaper.

All performances start at 8:15 p.m. in Hoover Auditorium, unless otherwise noted.


Saturday, Aug. 19
Led by legendary doo wop singer Bobby Hendricks,
The Drifters
will entertain Lakesiders with their hits "Under the Boardwalk," "Some Kind of Wonderful" and "This Magic Moment." Born in Columbus in 1938, Hendricks began his singing career by singing in his church's choir. By age 16, he joined The Crowns. From there, he would continue on to sing for The Swallows and The Flyers before joining The Drifters.
Sunday, Aug. 20
Steele Memorial Bandstand/Gazebo
Family Night in the Park: Reggie Harris
Combining traditional African-American spirituals and freedom songs with original folk, Reggie Harris will entertain Lakesiders at this week's Family Night in the Park concert. Harris was born and raised in Philadelphia. Growing up in a city rich in cultural and musical heritage, he was exposed to a diversity of musical styles and genres from an early age.
Monday, Aug. 21
Hoover Movie Night: "The Shack" (PG-13)
"The Shack" takes us on a father's uplifting spiritual journey.
After suffering a major tragedy, Mack Phillips (Sam Worthington) spirals into a deep depression causing him to question his beliefs. Facing a crisis of faith, he receives a mysterious letter urging him to an abandoned shack deep in the Oregon wilderness.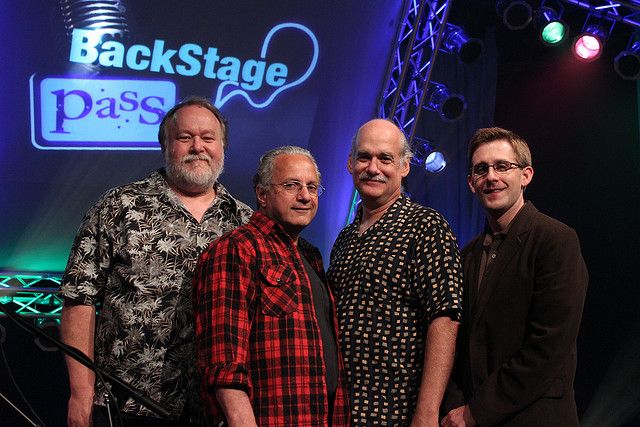 Tuesday, Aug. 22
The String Doctors
Made up of four talented string players, The String Doctors will entertain Lakesiders with their lively swing performance and humor. The Michigan based-band is led by guitarist and mandolin player, Joel Mabus. Mabus' songwriting skills and stage presence provides the Doctors with original songs and fun banter onstage.
The diverse and vocally talented Jessica Baldwin, along with her quintet, will fill Hoover Auditorium with sounds that have been described as "world class," "effortless" and "pure beauty." Having a ranging set of vocal skills, Baldwin has inhabited the recording studio and the stage singing pop, soul, funk, jazz, Americana, musical theatre, classical and everything in between with her buttery and silvery voice.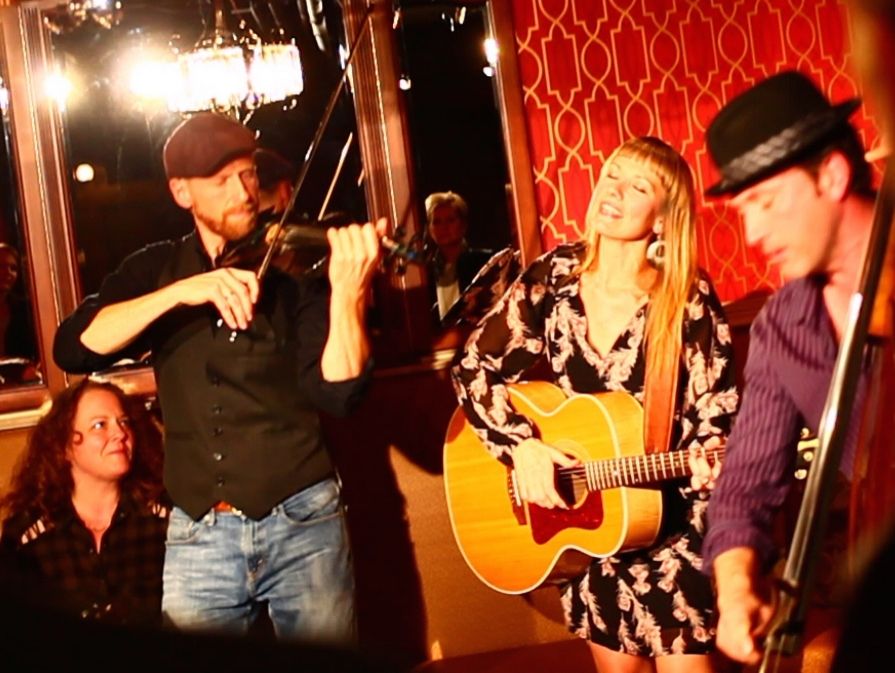 Thursday, Aug. 24
"Canal Stories" with Hey Mavis & Leandra Drumm
Hey Mavis is the husband and wife team of singer-songwriter Laurie Michelle Caner, playing banjo, and Ed Caner, playing fiddle and viola, accompanied by some of the best musicians in the region. The duo's music crosses the Americana, Texas two-step, bluegrass, folk and art rock genres and blends vocal harmonies, banjo, upright bass, fiddle and viola for a unique and innovative sound.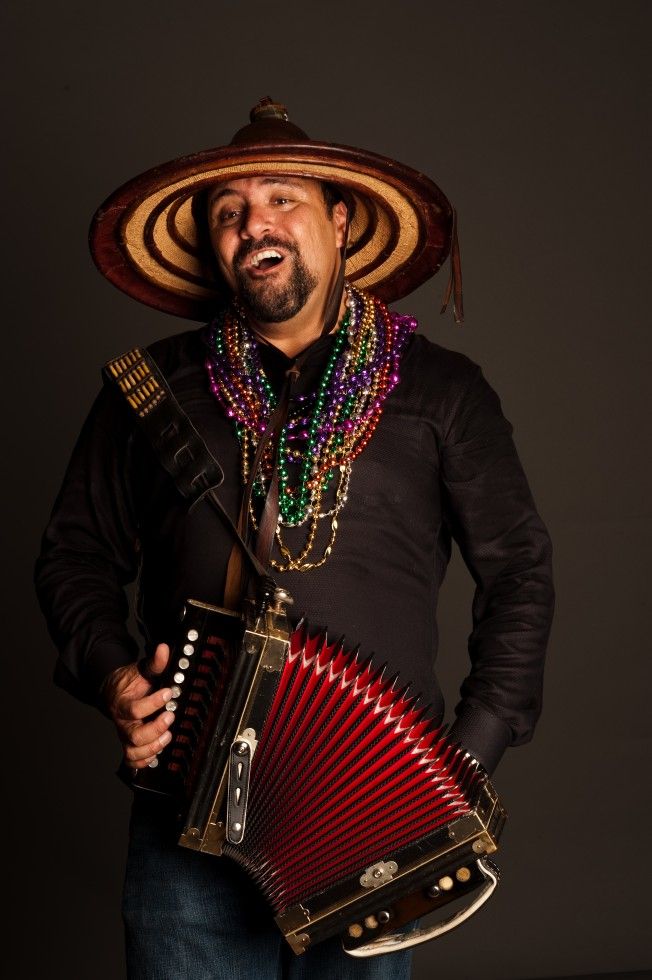 Friday, Aug. 25
Terrance Simien & the Zydeco Experience
Honoring American roots music in the Southern Creole tradition,
Terrance Simien & the Zydeco Experience
will bring their unique show to Lakeside for the first time. An eighth generation Louisiana Creole, Simien has been performing his indigenous Zydeco roots music for more than 30 years, making him one of the most well-respected and accomplished artists in American roots music of this generation.
Tai Chi
An Introduction to Tai Chi class will take place from 10:15-10:45 a.m. Thursdays until Aug. 31 on the Pavilion East Deck. This class, led by Dana Mickens, offers a brief introduction to the beginning movements of the Yang 24-form practice and principles of Tai Chi.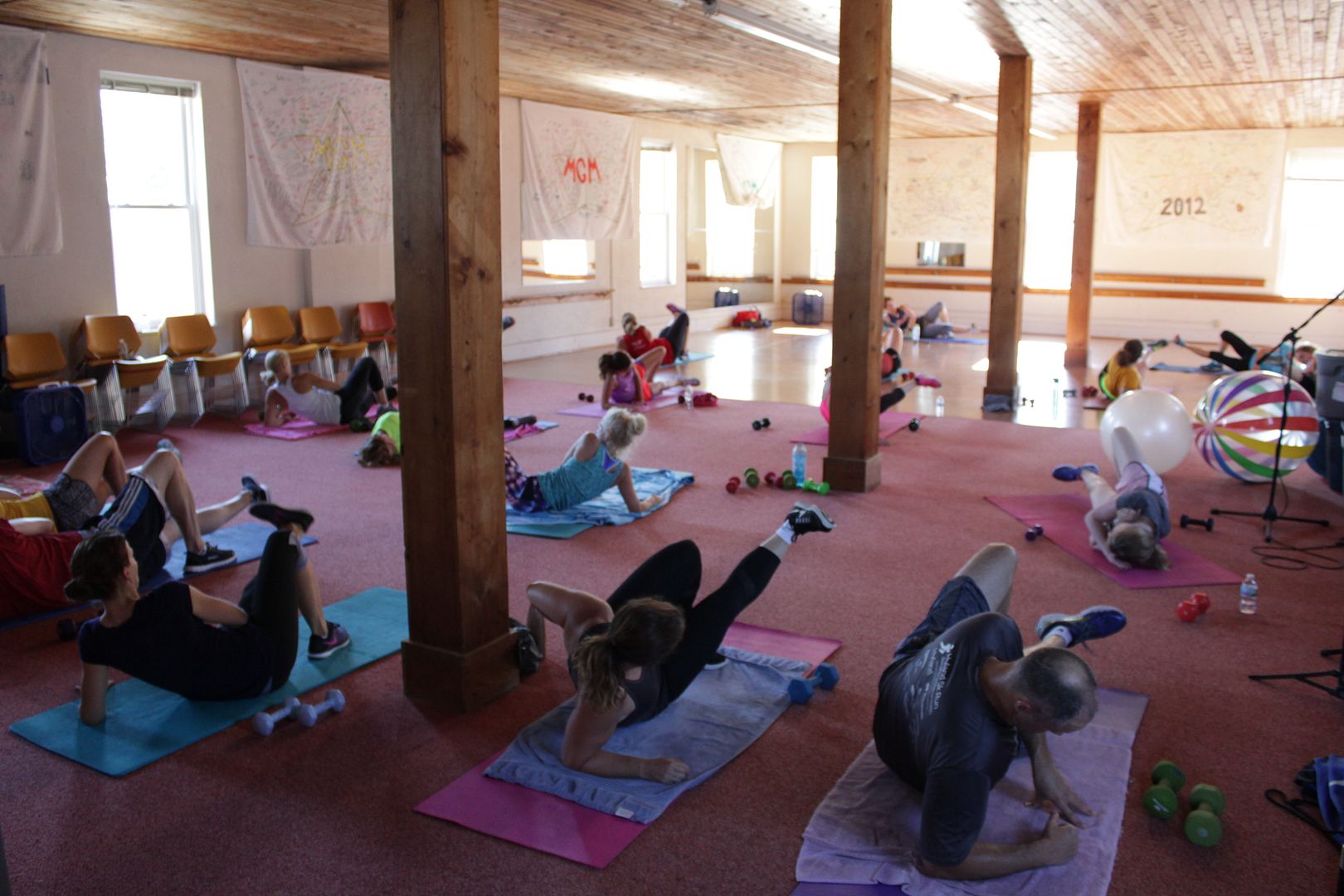 Strength Training & Barre Fitness
Strength Training classes will be held from 8-9 a.m. Monday, Wednesday and Friday in the Upper Room until Sept. 1. All participants should bring water and an exercise mat or towel. These classes, for all levels, use body weight and different types of equipment. Monday classes are taught by Joanne Hackett, a certified fitness instructor with the American Council on Exercise. Wednesday and Friday classes are taught by Stacie Marquart, who is certified in group exercise by the National Exercise Trainers Association and a member of the Health & Fitness Association. Marquart will also teach Barre Fitness for all levels from 9:30-10:30 a.m. Friday in the Upper Room.
Photography Show
Friday, Aug. 18
Hoover Auditorium Lobby
View the show a half-hour prior to the Hoover evening performance. Please note this is the last day to view the show.

Special Car Show
Saturday, Aug. 19
6-8 p.m.
Third Street between Walnut & Central Avenues
A select group of eight cars have been invited to the show, all representing the eras of the 1950s, 1960s and 1970s.

LHS Annual Meeting
Sunday, Aug. 20
2:45 p.m. Chautauqua Hall


Lakeside Heritage Society (LHS) members are urged to attend the meeting for brief reports, election of officers and recognition of volunteers.




Farmers' Market
Tuesday, Aug. 22 &
Friday, Aug. 25
9 a.m.-12 p.m.
Walnut Avenue & Third Street in Front of Hoover


Farmers' Market vendors will sell fresh produce, honey, herbs and homemade baked goods.

Parkinson's Support Group 4-5:30 p.m. Tuesday, Aug. 22 & Thursday, Aug. 24 Train Station

Activities include drumming (drum sticks provided), stretching exercises while seated, balance exercises while standing and rapid diversity of movement with music.
Hotel Lakeside Dining Room Hours
Aug. 19-Sept. 3:
11 a.m.-7 p.m. Monday-Friday
7 a.m.-8 p.m. Saturday
10:30 a.m.-2 p.m. Sunday
Sept. 4: 7 a.m.-12 p.m.



Sign up for Rhein Center Classes
Online registration with credit card payment opens at 8 a.m. each Thursday for the following week's classes. Please note: the Rhein Center will not hold Sunday Open Houses during Weeks 10 and 11.

Labor Day Weekend
On Sunday, Sept. 3, the Lakeside community will gather to celebrate the 144th Chautauqua summer season. A community-wide photo will be taken by a drone at 6:30 p.m. on the dock, weather permitting.

Employment Opportunities
Immediate openings that will run several weeks beyond Labor Day are available in Housekeeping, Maintenance and Event Set-Up Team. There are also openings until Labor Day at the Williams Tennis Campus, Hoover Auditorium, Orchestra Hall and Pool Support. If interested, contact John Mann at employment@lakesideohio.com or (419) 798-4461, ext. 252.
Kids Needed to Deliver Lakesider Newspaper

At 9 a.m. Fridays, kids (ages 10-15) are invited to the Legacy House, 217 Walnut Ave., to deliver
Lakesider newspapers
.
Please note: the last day for children's delivery is 9 a.m. Friday, Aug. 18.
Volunteers will receive their choice of a free Coffee & Cream soft-serve ice cream coupon or miniature golf coupon.


Rules & Regulations

As a gated community, Lakeside Chautauqua values the safety and health & wellness of our guests and residents. View the updated
Rules & Regulations
.
Trash & Recycling Services
This week, trash collection is Wednesday and Friday due to the holiday. Recycling is only collected on Fridays. Place trash and recycling bins on the curbside by 7:30 am.

Annual Photo Contest

Lakesiders of all ages are invited to submit photos to be featured in the 2018 Calendar of Events brochure, as well as on Lakeside's social media pages,
website
,
blog
,
Lakesider
newspaper, advertisements, etc.
The deadline for submission is Monday, Oct. 2. Read
full contest rules
to enter.
Movie Tickets:
$7/adult,
$3/youth (under 12)

Show Times:
3:30 p.m. & 8 p.m., unless otherwise noted.
Review the upcoming
movie schedule
.
Replace common bread with sourdough or 100% whole wheat bread. For more information, visit www.bluezones.com.