Share the Network's Policy Agenda with your State and Local Leaders!
Read and share the Policy Agenda,
here
, and remember that your voice as a constituent is valued!
Please direct information about upcoming events, research reports, awards, and all other
news fo
r
i
nclusion on the Network website, Facebook page, calendar, or monthly Note to Laura Abbott at
abbott@eplc.org
.
All other matters about the Network, the Policy Agenda, and related advocacy should be directed to Ron Cowell at cowell@eplc.org.
2014-15 State Budget Watch
Governor Corbett is scheduled to deliver his 2014-2015 Budget Address to a joint session of the General Assembly on Tuesday, February 4. Statewide polls indicate that education funding continues to be a very serious weak mark for the Governor's first term report card, and it is expected that he will try to improve his image for education funding by proposing some funding increases for both K-12 and higher education.
Following the Governor's budget proposal, the House and Senate Appropriation Committees will hold hearings for all government agencies. The leaders of the General Assembly will have the next few months to be influenced by constituents, negotiate with each other and the Governor, and settle on a final budget before the state constitutional deadline of June 30.
Stay informed as the budget process unfolds. Budget analysis as it relates to the arts and education will be discussed on the Network's February 20 Harrisburg Briefing conference call. Any pertinent budget information will also be featured on the Network's website, Facebook, Twitter, and in next month's Note.
Throughout February the Education Policy and Leadership Center will be hosting regional forums to discuss the Governor's budget proposal for education. The forums are free and we will email you details when they are available.
2014 Gubernatorial Election
You can find on the EPLC website a list of confirmed 2014 gubernatorial candidates, and links to information about their plans, if elected, for education and arts and culture in Pennsylvania. The list will be updated as more information becomes available. Click here to visit the new resource page.
Pennsylvania Arts Education
Network Updates
January Harrisburg Briefing Conference Call
A
recording is now available
from the January 16 Harrisburg Briefing conference call. These
Statewide Pennsylvania Arts Education Network conference calls
are held on the Third Thursday of every month at 4 p.m. to update network members and friends on statewide arts and education activities. Participants on the call also have an opportunity to share news from their organizations. The recording is always made available for those who are unable to join the live conversation.
Details about how to access the recording and how to participate in future statewide Network conference calls can be found at

www.ArtsEducationPa.org on the first tab

under "Resources."
Save the Dates for Advocacy
The PA Arts Education Network will host its second annual Arts Education Advocacy Day at the State Capitol on Tuesday, March 18. The Pennsylvania Music Educators Association will host its annual Music Education Advocacy Day at the State Capitol on Wednesday, March 26.
March is designated nationally as Youth Art Month and Music in Our Schools Month. The Network will be promoting advocacy for arts education throughout the month of March in Harrisburg and local communities.
Another member organization of the Network Steering Committee will host its advocacy day later in the spring. The 2014
Pennsylvania Arts and Culture Legislative Visits Day
, hosted by
Citizens for the Arts in PA
, will be held at the State Capitol on
Tuesday, April 29
.
Look for more information about these events in the upcoming
Notes
and on the
Network Calendar
.
NATIONAL
For those of you planning to go to Washington, D.C. March 24 - 25 for Americans for the Arts' Arts Advocacy Day, the early bird registration deadline is February 26.
Annual Arts and Education Symposium
EPLC and the PA Arts Education Network will host a fourth
Arts and Education Symposium
in the fall of 2014. We are in the beginning stages of planning and details such as the date and venue have yet to be confirmed. At this time,
we welcome any comments or suggestions for session topics of interest, or keynote speakers to consider
. Please send your thoughts to Laura at
abbott@eplc.org
.
Governor's School Alumni Network
To support the advocacy effort to re-establish Pennsylvania Governor's School for the Arts (PGSA), the Pennsylvania Arts Education Network continues to search for Alumni of the PGSA. If you, or someone you know, taught at or attended the Pennsylvania Governor's School for the Arts, please complete this form and share with others. We have been contacted by nearly 700 alumni already, and appreciate all of the help from former students and faculty in spreading this message.
Arts and Education News in PA
PCCY Picasso Grants
PCCY announced that this year 14 schools will be receiving arts grants for their school and community based arts projects
. PCCY will host an awards ceremony on Monday, January 27 for representatives from the winning schools and partner organizations.
Click here
to view a list of the grantees and a summary of each project proposal.
Congratulations to the Picasso Project awardees, and
congratulations to PCCY
, which was nominated and won the first ever
2014 GroundSwell Award
.
On January 20, the
Greater Philadelphia Cultural Alliance
's grassroots coalition,
GroundSwell
, celebrated its 1-year Anniversary and Martin Luther King, Jr. Day of Service with an evening of performances, "mini" volunteer actions, and a review of GroundSwell's good work over its first year. At the event, PCCY's Picasso Project was recognized with the new award, which GroundSwell created to acknowledge the efforts of a local organization that has partnered with them on an action or campaign. The two other nominees were the Pennsylvania Horticultural Society and Arts Holding Hands and Hearts.
PA Performing Arts for Young Audiences Website Launch
The
PA Performing Arts for Young Audiences
(PAPAYA) has launched its
new website
. PAPAYA is a
new cultural organization
committed to presenting
artistic performance experiences to Philadelphia
youth and families, and community members of all ages.
Visit
www.PAPAYAlive.org
to check out the new organization, and learn about the inaugural season of
PAPAYA at the Bride
, a series that will bring international performing artists to the Philadelphia region in the winter/spring of 2014.
SEADAE: A Shared Endeavor

The State Education Agency Directors of Arts Education (SEADAE), in partnership with 12 national arts and education organizations, has released Arts Education for America's Students: a Shared Endeavor, a statement outlining the importance of high quality arts education and those responsible for providing it to students.

The statement, created over a 12-month period by the endorsing organizations, responds to the alarming marginalization of quality arts education in America's schools in recent years as funding, staffing, and school time has increasingly focused on state-tested subject areas.



Arts education leaders can incorporate this shared vision into their advocacy efforts on the state and local level. For example, this resource can help initiate or continue dialogue between arts advocates and principals, superintendents, board members, State PTA, grantees or partners, and legislators.

To read
A Shared Endeavor
,
click the diagram
.
National Endowments for the Arts Grants
In December,
National Endowments for the Arts
(NEA) Deputy Chairman Joan Shigekawa
announced
that
1,083 grants totaling $25.8 million
will be awarded to organizations and individuals across the country for the first round of Fiscal Year 2014 funding. Grants were awarded in the categories of Art Works, Challenge America, and Creative Writing Fellowships.
Pennsylvania received 49 grants, totaling $1.09 million.
Click here
to view the comprehensive grant list by state.
On January 7, NEA announced the application guidelines are available at arts.gov for Fiscal Year 2015 Art Works and Challenge America Fast-Track programs, which have February, May, and July 2014 deadlines.
National Core Arts Standards Final Public Review
The review will open February 14, and close February 28. A draft reading copy will be available on January 30.
This is the third and concluding review in a series of new benchmarks for NCCAS, leading to a rolling "first-glance" version of the final standards beginning in March, and the web-based release of the standards in June 2014.

To find out how to participate in the February review process and to view all public documents related

to the arts standards, visit

http://nccas.wikispaces.com/.
NCCAS is the coalition of national arts and education organizations and media arts representatives that are developing the 2014 National Core Arts Standards. The new, voluntary grade-by-grade web-based standards emphasize "big ideas," philosophical foundations, enduring understandings/essential questions, and anchor/performance standards, all of which are intended to guide the curriculum development and instructional practices that leads to arts literacy for all students.
PTA Reflections Exhibit
On January 14, the
National PTA
and the
U.S. Department of Education
celebrated the opening of the
2012-13 National PTA Reflections Program
and its theme, "The Magic of a Moment." The student art exhibit from the 2012-13 school year will be open to the public on weekdays until February 27. A gallery of the artwork is also available to
view online
.
PTA Reflections
is America's oldest and largest arts education program of its kind. It was developed in 1969 to encourage students to explore their talents and express themselves. Each year, students in grades Pre-K through 12 are recognized for bringing the theme to life through film, dance, literature, music, photography, and visual arts. The
program theme, too, is produced by students; each fall it is selected from hundreds of ideas submitted from each State PTA's Theme Search Contest.
The theme for the upcoming 2013-14 Reflections program year is "Believe, Dream, Inspire." For participation information in this year's program, visit the Pennsylvania PTA's Reflections page.
Opportunities for Students
K-12 Youth Art Month Exhibit
The
Pennsylvania Art Education Association
(PAEA) is hosting a
K-12 Youth Art Month Exhibit
at the Pennsylvania Department of Education (PDE) in Harrisburg throughout the month of March. Each PAEA member can submit three works of student art for this exhibit.
Friday, February 14
A
rtwork is due to your regional PAEA representative
March 3 - April 11
Exhibit open Mon. through Fri., 8:00 a.m. - 5:00 p.m.
Saturday, March 22
Artist Reception will be held from 1
:00 p.m. - 3:00 p.m.
2014 National Forum Young Artist Award
In September, the
Arts Education Partnership
(AEP) will bring national leaders in arts, culture, education, government, and philanthropy to Pittsburgh for the 2014 National Forum.
Now through March 28, middle or high school students residing in the Pittsburgh area are invited to apply for the
Young Artist Award
, a signature program of the
AEP
National Forums.
Entries should be works of visual art that respond to, reflect, or are inspired by this year's theme of the future of education, and what role the arts should play. The winning artwork will be featured as the cover of the program booklet. The winner and his/her art teacher will receive a monetary price and take the spotlight in an award presentation during the Forum.
Click here
to download the complete guidelines and application materials.
Poetry Out Loud

Poetry Out Loud

is a free, national arts education program available to all high school students.

The contest uses a pyramid structure that begins in the classroom, then advances from a school-wide competition to a regional competition. The regional finalists then go on to the State Finals, and ultimately to the National Finals.



The 2014 Pennsylvania State Finals will take place on Monday, March 10 at the Governor's Residence. The National Finals, hosted by the program's creators, the National Endowment for the Arts and the Poetry Foundation, will be held in Washington D.C. April 28 - 30.


White House Student Film Festival
The
White House
is accepting entries for its
first-ever Student Film Festival
. The video contest is open to all students in grades K-12, and finalists will have their short films shown at the White House. The theme of the contest is
technology in schools
. For important entry requirements and more guidelines on the theme,
click here
. Submissions are due by
January 29
.
Democracyworks Essay competition

The

Educational Theatre Association

is accepting entries for its annual

Democracyworks student essay competition. The winning essayist and a chaperone will be awarded a trip to Arts Advocacy Day in Washington, D.C. in March. Democracyworks has traditionally asked students to respond to a prompt or question about how theatre education has impacted their lives. Complementing the Association's increased emphasis on its Student Advocacy Works (SAW) program, this year's prompt asks students

to share their SAW story:

What advocacy have you done or do you plan to do on behalf of arts education in your school, district, or state and how did it or will it make a difference?



Click here for essay guidelines. The submission deadline is February 14.


Vans Sneaker Custom Culture Competition
Vans Sneakers is hosting their fifth
Custom Culture competition
, a national high school shoe customization contest where schools from all over the United States compete for a chance to win up to $50,000 for their art programs. Registered schools will receive four pairs of blank Vans sneakers to be customized in four themes: Art, Music, Action Sports and Local Flavor. Registration must be completed by one teacher or school administrator per school. Only the first 2,000 schools will be eligible. Registration ends February 14. More information can be found
here
.
Opportunities for
Arts Education Professionals
SupportMusic Webinar
The SupportMusic Coalition invites all music education supporters to tune in

on

Friday, January 24 at 5:00 p.m

(ET)

to a live webcast of the Coalition's convening from the 2014 NAMM Show taking place in Anaheim, CA this week. Among the featured special guests will be music advocates Chad Smith of the Red Hot Chili Peppers, and Bernie Williams, renowned jazz guitarist and former NY Yankee. Lynn Tuttle, director of arts education in the Arizona Department of Education and the immediate past president of SEADAE, will provide a National Arts Education Standards Update.
Join industry leaders, music educators, and arts leaders to advance goals to keep music education strong in communities everywhere. Find the live streaming details
here
.
Dance Education Survey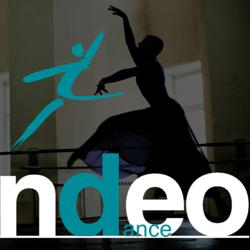 The
National Dance Education Organization
(NDEO) has developed a
Dance Education Online Survey
to be taken by anyone who teaches dance (full or part time teacher, or teaching artist) in a K-12 public or private school in the U.S. While the government has completed two national surveys covering arts education, the significant majority of arts' respondents are for music and visual arts. In an effort to improve their national voice and advocacy efforts, NDEO is implementing a national online survey to capture data about schools that offer dance instruction to students.
This research initiative will highlight what kind of dance is being offered; how it is being taught; who is teaching it and their credentials; what kinds of supports, environments, and standards are being used; and how many students are benefiting from dance. The deadline to
complete the survey
is
January 29
.
Call for Presentations

The Kennedy Center's Office of VSA and Accessibility is accepting session proposals for the 2014 Intersections: Arts Education and Special Education Conference. Anyone with an interest in arts education and special education is invited to submit session proposals or original research by January 31. Click here for more information.

2014 National Arts and Humanities Youth Program Awards
T
he President's Committee on the Arts and the Humanities (PCAH) is accepting applications for the
2014 National Arts and Humanities Youth Program Awards
, the Nation's highest honor for out-of-school arts and humanities programs that celebrate the creativity of America's young people, particularly those from underserved communities. Twelve programs are awarded each year. The Awards are a signature initiative of the
PCAH
, done in partnership with the
National Endowment for the Arts
, the
National Endowment for the Humanities
, and the
Institute of Museum and Library Services
.
Applications
are available online
here
. The deadline for submissions is
February 10
.
Call for Papers
The Educational Forum
, Kappa Delta Pi's premier educational research journal, is seeking empirical research and conceptual essays
for its Fall 2014 themed issue entitled
"Aesthetic Education, Arts and Learning."
Of particular interest
are articles
that explore aspects of the arts as critical curricular components of a comprehensive education, and connects the themes of arts and learning to classroom practices and student/teacher experiences. Submissions are due by
February 10
.
Click here
for more information.
Update your Profile
If you are interested in what is going on in the State Legislature regarding education policy generally, and other education-related news, consider
updating your subscription profile via a link provided at the bottom of this AEI Note
. In addition to receiving information about the arts and Pennsylvania Arts
Education Network activities, you can choose to receive information about any of the following Education Policy and Leadership Center (EPLC) publications, projects, or programs:
EPLC Education Notebook Weekly online publication that tracks and translates State policymaker activity regarding education issues. Includes summaries of activities of the General Assembly, the State Board of Education, and the Department of Education.
Pennsylvania School Funding Campaign Coalition of advocates for adequate and equitable funding of Pennsylvania's public schools.
Legislative Candidate or School Board Candidate Workshops
Regional programs for prospective candidates or interested, civically engaged citizens.