Runasset lets you track your small tools to heavy equipment using any iOS or Android smartphone or tablet!
From office equipment to power tools, field instruments to fleet vehicles... Know where it is and who has it, complete
with reporting and real-time alerts, all on-demand!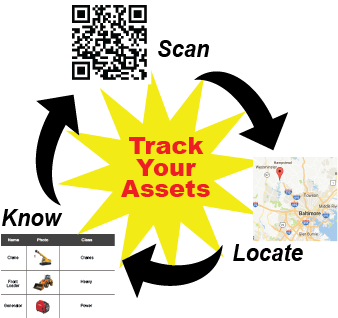 Scan, Locate, Know
with Runasset!