_____________________________________________________________________________________
Announcing the Tech Nite 16 Nominees

16 Local Nominees Compete for Seven Awards
JMU Center for Entrepreneurship & JMU College of Business'
HIGH TECH ENTREPRENEUR
Recipient has successfully organized, developed, or managed a technology concept into a commercial product or service.
Darren W. Smith, Traipse
Sven Brueckner, AXON AI
Will Strickland, BrilliantBlaze, Coda Global
Wharton Aldhizer & Weaver PLC's
HIGH TECH COMPANY
Honors the company whose growth, accomplishments, or prospects represent a significant technological contribution to the Valley.
Shentel's
DR. NOFTSINGER LEADERSHIP
Recipient's leadership has served as a catalyst for positive technology-related activity.
Dr. Ken Rutherford, JMU CISR
Cadence's
INNOVATION IN HIGHER EDUCATION
Honors innovative use and/or development of technology in higher education and training.
Dr. Tom Richardson, University of Virginia

Nick Swayne, 4-Virginia

Drs. Heydari, Tjaden, and Wang, JMU
Virginia Robotics'
INNOVATION IN K-12 EDUCATION
Honors innovative use and/or development of technology in K-12 education and training.
Stephanie Failes, Rockingham County Public Schools
JMU ISTE Standards for Teachers Certification Program
Dr. Michael Ormsmith, Brenda Lovekamp, Staunton City Schools
John Woods, North Fork MS, Shenandoah County Public Schools
Center for Innovative Technology's
INNOVATIVE TECHNOLOGY APPLICATION
Honors innovative use of technology in more traditional industries, such as agriculture or manufacturing.
Rockingham Group
Shenandoah Growers
JMU College of Integrated Science and Engineering's
GREEN AWARD
Honors an area technology company, university, Individual or organization, who is making an impact on our region through top-notch green practices.
_____________________________________________________________________________________
Governor Terry McAuliffe announced today that Virginia is one of the newest members of the TechHire initiative, a White House program that aims to meet national employer demands by partnering with states and localities to create sustainable pathways to the workforce, specifically for under-served populations.
Through its participation in TechHire, the Commonwealth committed to filling an estimated 74,000 computer-related jobs over the next eight years. To meet this demand, work is underway to connect with more than 25,000 businesses to help place 10,600 Virginia TechHire graduates in technology jobs by 2020. Virginia also set a goal to partner with 20 additional businesses to hire TechHire program graduates by next year.
_____________________________________________________________________________________
Innovate Live is back! | Check out these upcoming workshops

_____________________________________________________________________________________
LaunchPad Classes | Enrollment Open to *Anyone*
April 5 - May 24, StemX Lab at JMU Lakeview Hall, Harrisonburg
_____________________________________________________________________________________
S
VTC's Bits and Grits
April 19, 8-9am;
Mrs. Rowes, Staunton, VA
Come get together for great breakfast and to talk some tech. Dutch treat. No reservations required.
This is where our technology users and creators get together to connect about various topics (while eating some good food!). This occurs on the 3rd Tuesday of every month. Look for Kurt Plowman.
_____________________________________________________________________________________
Grow Waynesboro Announces 2016 Business Competition

$20,000 in Grants for Waynesboro Entrepreneurs
WAYNESBORO, VA- The City of Waynesboro Economic Development Department is announcing a new flagship program designed to support small business development, called Grow Waynesboro. Focused this year on finding and funding new and robust local businesses, it will award more than $20,000 to select entrepreneurs in the form of grants and training opportunities.
Grow Waynesboro is launching with a two-part community engagement strategy. In its initial phase, the initiative is focused on engaging students, residents and business leaders in a community-wide conversation on the types of locally owned businesses that have the potential to most impact Waynesboro's long-term economic health. With the help of the Waynesboro High School's Advanced Marketing Class, both economic development staff and local students are interviewing area residents about the entrepreneurship projects they would most like to see launch in Waynesboro. Videos of these conversations will be posted online throughout the coming weeks at GrowWaynesboro.com
"We're excited to have an entrepreneurship program that touches not only the small businesses it seeks to assist, but also the broader community," says Courtney Cranor, Assistant Director of Economic Development for the City of Waynesboro. "By engaging the broader community, we hope to build a stronger culture of entrepreneurship, encouraging not only direct grants and incentives for entrepreneurs, but also broad-based excitement and awareness of new businesses opening in Waynesboro."
Buoyed by the enthusiasm of local residents, Grow Waynesboro will also seek to identify and cultivate entrepreneurs who have or are seeking to open new 2016 locally owned and located small businesses. These entrepreneurs are invited to submit their business concepts on the GrowWaynesboro.com site, where local judges will compare their viability and benefits for the City. Later this spring, on April 21st, approved projects will have the opportunity to present their plans to a live audience, where final grant winners will be announced.
"We look forward to seeing what proposals surface in the coming weeks," says Greg Hitchin, Economic Development Director for the City of Waynesboro. "We know there are many more entrepreneurial projects started every year in Waynesboro than are generally recognized, and we're pleased to work this year to help better identify them, invest in them, and celebrate them with the broader community."
Waynesboro High School is also excited to be a local partner. "We want our students to know that there are opportunities for them in the local economy," says Waynesboro High School marketing teacher Dave Hennel. "Not only are they developing skills in interviewing, video editing, and marketing, but they are also meeting business leaders in the local community and building important relationships between the school and the local economy."
Entrepreneurs interested in the initiative are encouraged to begin applying online now, with a final deadline for all written applications on April 4th. (http://www.growwaynesboro.com/)
_____________________________________________________________________________________
Level III Members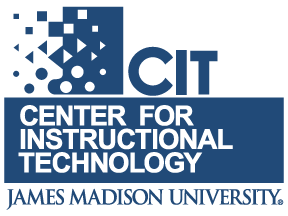 >> Ready to become a member, too?
>> How have you benefited from participating in our activities and/ or from membership? Tell us!
Contact Us
Shenandoah Valley Technology Council

800 S. Main Street MSC 4901

Harrisonburg, Virginia 22807

540-568-7882