The Sixth Sense
Welcome to The Sixth Sense - the monthly email newsletter of Brooklyn Community Board 6, serving the neighborhoods of Carroll Gardens/South Brooklyn, Cobble Hill, Columbia Street Waterfront, Gowanus, Park Slope and Red Hook.
A couple of weeks ago a stranger visited the Gowanus Canal. Surprisingly, it wasn't a government agency or official. It wasn't a researcher or student. It wasn't an artist or cultural enthusiast. It wasn't a developer or an environmentalist. It was a dolphin. An unusual sight for sure.
In 1999, the City's
Department of Environmental Protection restored the Gowanus Canal Pump Station and Flushing Tunnel
after roughly 30 years of neglect. This watershed moment
(pun intended)
signaled a most significant transformation of the canal - from a putrid, fetid, forlorn waterway to a renewed place full of hope and promise and vision. The ensuing years have stirred debate and controversy, the likes of which this community had not seen in generations.
Perhaps the most significant aspect of the continuing debate over the future of the Gowanus Canal is that the nature of the conversation has shifted from
WHETHER
the canal will be cleaned, to
HOW
the canal will be cleaned. The EPA brings the promise of Federal aid and muscle to the table, primarily through its Superfund program. The State DEC is overseeing the cleanup of the 3 most toxic sites (the Metropolitan, Fulton and Citizens Manufactured Gas Plants). The City's DEP is 1) constructing a next generation pump station and flushing tunnel, 2) making significant investments in high-level storm sewers and 3) aggressively siting distributed green infrastructure elements in the Gowanus watershed area. The Gowanus has become an epicenter of public and private investment of both interest and resources.
What a great place to be! Such promise and opportunity. And, yet, acrimonious debate continues unabated. Why? Simply put, there are no shortage of competing visions, and many entrenched views and beliefs. What if we were to consider that there might just be room enough for everyone's thoughts, ideas and values to become a part of the bigger plan? Isn't that what's in the best interest of the Gowanus Canal? To responsibly and inclusively ferret out ideas, harness energy and chart a course toward a future that represents the best of what this little waterway offers? It starts with an aspiration. An intention, if you will. Many firmly held myths must be revisited and questioned. This isn't your father's, or grandfather's, canal anymore. There are new forces and dynamics at work here. It's become quite an attraction. And there's room enough for all voices to be heard.
The dolphin that visited the Gowanus was sick. This was confirmed by a necropsy performed by the
Riverhead Foundation for Marine Research and Preservation
(see their January 28th entry)
. It had ulcers and parasites and had not eaten in days. It died from an illness it contracted long before it arrived in our district, and not from exposure to a toxic environment. Like most sick animals, the dolphin was probably looking for a quiet, peaceful place to make its final resting home. Sadly and ironically it found the Gowanus.
Stay part of the conversation. Read on for opportunities on how to be heard. It's our community!
Enjoy our newsletter and please let us know what you would like to see in future editions.
P.S. If you like what you see here, please use the "Forward email to a friend" link at the bottom of the page to pass this email along to a friend or two. There are over 104,000 residents and thousands of businesses in our district. We'd love it if they would all sign up! Click here for links to archived newsletters.
Making Fourth Avenue Safer
The Department of Transportation, Brooklyn Borough President Marty Markowitz and the 4th Avenue Task Force are co-sponsoring a Fourth Avenue Safety Visioning Workshop. Similar events have been held for the 4th Avenue communities of Bay Ridge and Sunset Park to our south. These exchanges have already yielded many community-supported safety improvements. Now our communities will have the chance to formally and constructively engage with officials and area stakeholders.
Within the last few years the department has already implemented some safety improvements such as the installation of pedestrian countdown signals and phased turning signals at 9th Street, and the elimination of a westbound turn at Union Street, in response to a request by the Park Slope Civic Council. New York City Transit has done their share to improve safety on 4th Avenue too, most notably by reopening the long-shuttered eastside entrance to the 4th Avenue-9th Street subway station. This single act has prevented thousands of people from having to cross the width of 4th Avenue to gain entry to the public transit system.
Do you have ideas for how to make 4th Avenue safer? Come to the Fourth Avenue Safety Visioning Workshop on Tuesday, February 12, 2013 from 7:00-9:00pm at the St. Thomas Aquinas Church, Parish Hall (downstairs, enter on 4th Ave), 249 9th Street, Brooklyn.
Cleaning the Gowanus Canal
On January 28th, the City's Department of Environmental Protection (DEP) visited with our Environmental Protection committee to update us on their Gowanus Canal Infrastructure Improvements post-Hurricane Sandy. The combination of storm and tidal surges on October 29th set a new record high water level of 13.88 feet at the Battery, New York. Work on the next-generation Gowanus Pump Station and Flushing Tunnel was set back 3 months to a new projected completion of Spring 2014. Total DEP damages are estimated at $95 million. Most strikingly, DEP has itemized an impressive and diverse array of investments to improve ambient environmental conditions in the Gowanus watershed all totaling $225 million in planned commitments (see page 7, DEP presentation of 1/28/13).
The Environmental Protection Agency (EPA) has released their proposal to clean the Gowanus Canal. The proposal, also known as the Proposed Remedial Action Plan (PRAP), describes the alternatives considered by the agency and the preferred remedies which are estimated to cost in the $467-504 million range with the agency's support rationale. The EPA has already held meetings last month to answer questions and deepen the public's understanding of the PRAP. Copies of the agency's presentations from their January 23-24 meetings are available on their Gowanus Canal webpage.
Comments from the public on the EPA's PRAP are welcome and encouraged. Deadline to submit comment is March 28, 2013.
Open Nominations for Brooklyn CB6 Youth Awards
Know any exceptional young people doing extraordinary things in our community?
We want to hear from you!
Each year Brooklyn Community Board 6 honors youth who have made a substantial contribution to improving the quality of life in our neighborhoods through direct action or by serving as a positive role model for others.
We also recognize outstanding adults who work with youth on a voluntary basis, acting as a positive role model and keeping our youth engaged in constructive activities. Eligible adult candidates can be nominated for the Brooklyn CB6 Robert Acito Award for Youth Involvement, named after our former District Manager who served from 1980-1993.
Applications are now available for the CB6
Youth Acknowledgement Awards
and
Robert Acito Award for Youth Involvement
and can be picked up from the district office during regular business hours, or downloaded from the CB6 website. The Youth Acknowledgement and Robert Acito Awards will be presented at the beginning of the May 8, 2013 general meeting. Nominations are due by April 5, 2013.
Apply for Community Board Membership
One of the unique
mandates of the community board
is to disseminate information to the community about government policies, programs and projects which affect daily life in the district. No other City agency or elected official is tasked with this responsibility.
You can imagine how challenging a job that is having access to very limited resources. To reach and engage a population of over 104,000 residents, we're allocated roughly $209,000 a year. This newsletter is one way of introducing and inviting you to be a part of our ongoing work. An actively engaged community ensures that the board's work continues to be representative; the more people who get involved - make a phone call, report a service complaint, write a letter or email, circulate a petition, attend a meeting, organize a group or join the community board - the more attention our communities receive. Certainly, there is no shortage of activism in Brooklyn CB6!
Now is the time of year to
apply for community board membership
.
Community boards are not self-appointing bodies. Our 50 Board Members are appointed by the Borough President, half of them at the recommendation of a local City Council Member. They serve voluntary, 2-year staggered terms. Becoming a member is a serious responsibility that requires a commitment of time, interest and energy. If you've ever thought about getting involved in the community you can start today! Consider escalating your level of commitment as your interest piques and personal circumstances allow.
Friends of Brooklyn Community Board 6, Inc.
(Federal EIN 04-3780020) was established in 2003 to support the work of Brooklyn Community Board 6 in improving the quality of life in the district. Friends seeks to provide planning, advocacy, research and administrative resources to supplement the limited capacities and budget of the Community Board, thus enabling it to properly carry out its City Charter mandated tasks of evaluating the needs of the district and advocating on behalf of its communities.
Friends of Brooklyn Community Board 6, Inc. is a registered 501(c)(3) non-profit organization.

Donations are welcome and are tax-deductible to the fullest extent allowed by law.
For the Next Monthly General Board Meeting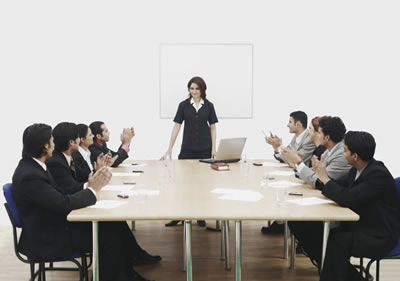 6:30pm, February 11*
Cobble Hill Health Center,
Brooklyn, NY 11201

(*NOTE: Meeting date changed due to conflict with Ash Wednesday.)
(Board members are encouraged to supply corrections to minutes.)
All posted Community Board meetings (general, committee, informational, etc.) are open to the public; however, public participation may be limited. Contact the district office if clarification is needed.
Chairperson
● Thomas Miskel,
First Vice Chairperson
● Lou Sones,
Second Vice Chairperson
● Gary Reilly,
Treasurer
● Elizabeth Shipley,
Waterfront/Community Development
● Paige Bellenbaum,
Human Services, Co-Chair
● James Bernard,
Youth Services
● Norman Cox,
Housing
● Peter Fleming,
Land Use; Elections
● Glenn Kelly,
Parks/Recreation/Cultural Affairs, Co-Chair
Education, Co-Chair
● Nica Lalli,
Parks/Recreation/Cultural Affairs, Co-Chair
● Robert Levine,
Landmarks
● Sayar Lonial,
Public Safety
● Rick Luftglass,
Budget; Economic Development
● Thomas Miskel,
Transportation
● Gary Reilly,
Finance/Personnel & Law; Permits & Licenses
● Mark C. Shames,
Environmental Protection
District Manager
● Leroy P. Branch, Jr.
Assistant District Manager
● Liza Santiago-Sierra,
Community Associate
● Sarah N. Phillips,
Special Projects Coordinator
● Helena Miskel,
Office Volunteer
● Melissa Umberger,
Urban Planner
● Hans Jensen,
Newsletter Production:

● Craig Hammerman,
Editor


●

Sarah N. Phillips,
Contributor
Congratulations to Assembly Member Jim Brennan and Brooklyn Economic Development Corporation President Joan Bartolomeo for getting engaged to be married.

Congratulations also goes out to Mallory Hytes Hagan of Park Slope (but, really, Windsor Terrace) for being crowned Miss America 2013 at the Planet Hollywood Resort & Casino in Las Vegas, NV on January 12, 2013.

And a hearty congratulations to the Kummer-Landau family for the celebration of Raphael's bar mitzvah on February 2, 2013 at the Park Slope Jewish Center. For his mitzvah project Raphael has been assisting at the Sean Casey Animal Rescue Center in nearby Kensington. Mazel Tov!

Thanks go out to Park Sloper Steve Buscemi who raised his glass of Moet & Chandon on the red carpet at this year's 70th Annual Golden Globes Award. For each toast raised, Moet donates $1,000 to the celebrity's chosen charity. No surprise to us, Steve's chosen charity is Friends of Firefighters, Inc.
ADVERTISE WITH US
The Sixth Sense newsletter is securely delivered to over
4,800 email boxes of some of the most civic-minded people in the known universe.
Interested in supporting a local non-profit organization and advertising at the same time?
Email us at: