The Sixth Sense
Welcome to The Sixth Sense - the monthly email newsletter of Brooklyn Community Board 6, serving the neighborhoods of Carroll Gardens/South Brooklyn, Cobble Hill, Columbia Street Waterfront, Gowanus, Park Slope and Red Hook.
Spring has sprung! The days are longer, the sun is hotter, buds and blossoms are emerging, and taxes are due. <sigh>
The Internal Revenue Service recently issued its annual "Dirty Dozen" list of tax scams, reminding taxpayers to use caution during tax season to protect themselves against a wide range of schemes ranging from identity theft to return preparer fraud.
The Dirty Dozen listing, compiled by the IRS each year, lists a variety of common scams taxpayers can encounter at any poiont during the year. But many of these schemes peak during filing season as people prepare their tax returns.
Of course, if you must put off filing your taxes you'll still need to file a Form 4868, the application for an automatic extension of time to file. Remember to file, or file for an extension, by April 15th!
It's our community! Let's take care of it, and each other.
Enjoy our newsletter and please let us know what you would like to see in future editions.
P.S. If you like what you see here, please use the "Forward email to a friend" link at the bottom of the page to pass this email along to a friend or two. There are over 104,000 residents and thousands of businesses in our district. We'd love it if they would all sign up! Click here for links to archived newsletters.
Hot Town, Summer in the City
Attention block party organizers!
It's the time of the year again ~ time to start planning your annual block party.
Please make sure you apply for your event at least 90 days in advance. The application fee is $25.75. Many of you block party veteran's have already used the City's Street Activity Permit Office (SAPO) E-Apply system. SAPO emails electronic permits directly to applicants; please apply with an email address that you check regularly.
CB6 has a policy of requiring applicants to submit a block association letter, or a petition with at least 20 signatures and corresponding addresses from the block, to demonstrate consent. Please mail, fax, email or hand deliver the letter or petition directly to our office.
If you plan on having amplified sound at your block party...
Our local police precincts issue sound device permits for electronic sound amplification devices (e.g.; speakers, microphones, amplifiers, etc.). Please apply for your sound device permit at least one week prior to the date of the event.
For more information about sound device permits please contact your Community Affairs Officer at (718) 834-3207 for the 76th Precinct, or (718) 636-6410 for the 78th Precinct.
Do you have any photos of your block party you'd like to share? We've created a Facebook album to collect images to help us remember the fun times we had over the summer. Please email us any images you'd like us to add to the album, along with the street name, the year the photo was taken and a caption.
Stoop ball, kick the can, skully, hit the penny, riding bikes, ring-a-leevio, hydrant sprinklers (with spray caps of course!), there's always been plenty to do if you're a kid growing up in Brooklyn
In the summer, in the city.
Participatory Budgeting in CB6

This year two of Brooklyn CB6's Council Members -
Brad Lander (39th C.D.)
and
Stephen Levin (33rd C.D.)
are offering their constituents an opportunity to determine how to spend $1 million in Capital funds which they've each set aside as part of the City's budget. This process, known as
Participatory Budgeting
, was pioneered last year by Council Member Lander and a handful of other intrepid Council Members around the City and seems to be growing in popularity. If you live in our district, there's a very good chance that you reside in one of these two council districts and are eligible to vote.
To learn more about Participatory Budgeting, click here.
Brad Lander's 39th Council District:
View the ballot for the 39th C.D.
Voting takes place from April 2-4 and April 6-7 at various locations around the district. Click
here
for details.
Stephen Levin's 33rd Council District:
View the ballot for the 33rd C.D.
Voting takes place from April 1-7 at various locations around the district. Click here for details.
VOTE TODAY!
Things To Do Around the District
On Saturday April 6th, the Annual PS 261 Bike Swap & Rodeo & The Gowanus Grind are taking place, from 10am to 2pm. Donate old kids bikes, learn to ride, bike swap for kids, bike purchase for kids & bike skills clinic: all free! Douglass-Greene Park, on Douglass Street between Nevins Street & 3rd Avenue.

On Saturday April 6th,

10:00 am

Join the Municipal Art Society for a walking tour: "Churches of Cobble Hill: The Here, the Now, the Long Ago and the Forgotten". Many houses of worship in Cobble Hill have undergone metamorphoses over the years. This tour with guide Mary Ann DiNapoli explores churches that are or once were in this picturesque landmarked district. Buy tickets here.

On Wednesday April 10th, A Taste of 5th. Bring your appetite to The Grand Prospect Hall for a sumptuous sampling of delectable food from dozens of Fifth Avenue's great restaurants. Enjoy music, dancing, and complimentary wine & beer. Twenty dollars of every $45 ticket sold will be donated to a local non-profit of your choice
For tickets, click here.
On Saturday April 13th, 10:00 am to 11:30am Parents, bring your children to have a fun filled family crafting session and learn how to take what some might call "junk", and create shadow puppets with teacher Paulie Anne Duke. Location: BIG!NYC Gowanus, 69 9th St. Brooklyn, NY 11215. This event is for Children 6 years up and parents. Cost: $55 for each parent/child team.
On
Monday, April 15th, 8:30-10:00pm
or
Thursday, April 25th, 8:30-10pm
Brooklyn Brainery
lecture: The History of the Gowanus Canal.
Prospect Heights
location (not in CB6): 190 Underhill Ave (cross streets).
This class if for anyone who's read about the Gowanus but wants to know more about how it got there, why its so polluted, and why people feel so compelled by it.
$11
On
Saturday, April 20,
10:00 am to 2:00 pm. c
elebrate Spring by Sweeping the Streets Clean with the
Park Slope Civic Council
at its annual spring beautification, recycling and clean-up event
.
Meet on the sidewalk
in front of Old Stone House/J.J. Byrne Playground at Washington Park on 5th

Avenue between 3rd

and 4th

Streets.
We'll serve refreshments, provide all tools and supplies, and also give away flowering plants for planting in public areas.

This event is free and open to all!
On Saturday, April 20th, 10:00 am - 2:00 pm. join GreenThumb Events & Workshops who are presenting Worm Fest at South Brooklyn Children's Garden Worm Fest is the celebration of worms and composting. Children and their families are invited to this free event to learn about worms, feed them (kitchen scraps), do worm art projects, play worm games and sing worm songs.Rain date: April 21. Location: South Brooklyn Children's Garden 204 Columbia Street at the corner of Sackett Street.
On
Saturday April 27th
,
11 am to 12:30 pm.
Have a love for mason jars and moss? Join the amazing minds behind
Twig Terrariums
and get twiggy with materials found at our
BIG!NYC
reuse center to create a one of a kind terrarium! Location:
BIG!NYC Gowanus, 69 9th St. Brooklyn, NY 11215
. This event is for Adults. Cost: $65 (materials included).
Friends of Brooklyn Community Board 6, Inc.
(Federal EIN 04-3780020) was established in 2003 to support the work of Brooklyn Community Board 6 in improving the quality of life in the district. Friends seeks to provide planning, advocacy, research and administrative resources to supplement the limited capacities and budget of the Community Board, thus enabling it to properly carry out its City Charter mandated tasks of evaluating the needs of the district and advocating on behalf of its communities.
Friends of Brooklyn Community Board 6, Inc. is a registered 501(c)(3) non-profit organization.

Donations are welcome and are tax-deductible to the fullest extent allowed by law.
For the Next Monthly General Board Meeting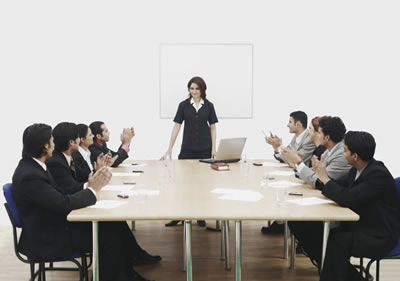 65 6th Avenue, 4th flr
(btw Bergen/Dean Sts)
Brooklyn, NY 11217
Chairperson
● Thomas Miskel,
First Vice Chairperson
● Lou Sones,
Second Vice Chairperson
● Gary Reilly,
Treasurer
● Elizabeth Shipley,
Waterfront/Community Development
● Paige Bellenbaum,
Human Services, Co-Chair
● James Bernard,
Youth Services
● Norman Cox,
Housing
● Peter Fleming,
Land Use; Elections
● Glenn Kelly,
Parks/Recreation/Cultural Affairs, Co-Chair
Education, Co-Chair
● Nica Lalli,
Parks/Recreation/Cultural Affairs, Co-Chair
● Robert Levine,
Landmarks
● Sayar Lonial,
Public Safety
● Rick Luftglass,
Budget; Economic Development
● Thomas Miskel,
Transportation
● Gary Reilly,
Finance/Personnel & Law; Permits & Licenses
● Mark C. Shames,
Environmental Protection
District Manager
● Leroy P. Branch, Jr.
Assistant District Manager
● Liza Santiago-Sierra,
Community Associate
● Sarah N. Phillips,
Special Projects Coordinator
● Helena Miskel,
Office Volunteer
● Melissa Umberger,
Urban Planner
● Hans Jensen,
Newsletter Production:

● Craig Hammerman,
Editor


●

Sarah N. Phillips,
Contributor
ADVERTISE WITH US
The Sixth Sense newsletter is securely delivered to over
4,900 email boxes of some of the most civic-minded people in the known universe.
Interested in supporting a local non-profit organization and advertising at the same time?
Email us at: