The Sixth Sense
Welcome to The Sixth Sense - the monthly email newsletter of Brooklyn Community Board 6, serving the neighborhoods of Carroll Gardens/South Brooklyn, Cobble Hill, Columbia Street Waterfront, Gowanus, Park Slope and Red Hook.
For anyone who's politically active, as many of our readers are, this is a big year for local races. Later this year voters will get to elect a new Mayor, Public Advocate, City Comptroller, and Borough President since all of the current office holders have reached the end of their term limits. By contrast, all 3 of our district's sitting City Council members are not at the end of their respective terms and can run again as incumbents.
Community Boards are government agencies and cannot get involved in elective and partisan politics. We do support citizen empowerment and regularly
promote voter registration
and logistical information about upcoming elections. To that end, several brownstone Brooklyn civic organizations have banded together to co-sponsor a Mayoral forum where candidates of all parties have been invited to answer questions and talk about how their platforms and agendas relate to our communities. The event is taking place in our district and is open to the public. It's a great place to hear directly from the candidates about issues that matter to our communities.
Monday, May 6th, 7:00-9:00pm (doors open at 6:30pm)
Congregation Beth Elohim, 274 Garfield Place (at 8th Ave)
"An informed citizenry is the only true repository of the public will." ~ Thomas Jefferson
It's our community! Get informed. Stay active.
Enjoy our newsletter and please let us know what you would like to see in future editions.
P.S. If you like what you see here, please use the "Forward email to a friend" link at the bottom of the page to pass this email along to a friend or two. There are over 104,000 residents and thousands of businesses in our district. We'd love it if they would all sign up! Click here for links to archived newsletters.
Recycling Expansion!

The City anticipates an additional 50,000 tons per year to be diverted from the waste stream and captured as recyclables, saving approximately $600,000 in export costs.
Things To Do Around the District
On Saturday May 4th, 10:30am-2:00pm The Cobble Hill Tree Fund's Annual Plant Sale at Cobble Hill Park, Clinton and Congress Streets.

On Sunday May 5th,

11:00am-1:00pm.

New York Restoration Project & Build It Green! with PUF are giving away free tress. Location: BIG!NYC Gowanus, 69 9th St. Brooklyn, NY 11215. Reserve your favorite tree now!



Also on Sunday Cinco De Mayo (May 5th),

10:00-11:30am.

Pinata making with Llaves Design. This worksohp is for children age 6 and up plus parents. $55 for each parent/child team. Pre-registration is required. Location: BIG!NYC Gowanus, 69 9th St. Brooklyn, NY 11215.

On Tuesday May 7 from 4:00-6:00pm The Red Hook Community Justice Center is hosting its annual Summer Internship and Jobs Fair for youth 14-21 years old on at the Miccio Center on 110 West 9th St.

If you're an organization looking for interns please call 718-923-8261 to recruit.

On Thursday, May 9th, 2:00pm New York Methodist Hospital's Center for Parkinson's Disease and Other Movement Disorders offers a number of support groups for patients with neurological disorders and their caregivers. The

Parkinson's Support Group

meetings are held on the second Thursday of every month at the hospital.


On Saturday May 11th, 10:00am (check in starts at 8:00am),

the
Brooklyn PTA 5K!
Location: Prospect Park, Bartel-Pritchard Square entrance at 15th St. The run costs $20 per individual, or $30 for a family. All the funds raised go into our PTAs. Meet other parents and education leaders who are supporting students through activism at the school, city, and state level. Learn more about how to get involved!
On
Saturday May 11th
, 10:00am, join Brooklyn Public Library (BPL) for
Bike the Branches,
a fun and adventurous one-day benefit bike ride. Experience the borough and BPL like never before, while connecting with family, friends and fellow Brooklynites as you bike BPL's network of 60 neighborhood libraries that serve each community.
On Saturday May 11th, 12:00-5:00pm P.S. 133's Spring Festival is one of the school's biggest annual fundraising events highly anticipated by all members of the community. Neighbors and friends are also welcome to attend and enjoy the food and fun of this special day.
On Saturday May 11th, 7:00pm, The Red Hook Prom (A prom for grownups). The DJ will be spinning 80s tunes! South Brooklyn Community High School. The Red Hook Prom is the annual gala supporting Cora Dance. Purchase tickets here.


On Wednesday May 15th, 7:00-9:00pm, Farm to Table in Red Hook: Stories & Conversation on Red Hook, Local Food, Recovery & Resilience with Ian Marvy & St. John Frizell. Brooklyn Community Foundation, 45 Main Street, Suite 409, Dumbo. Space is limited, rsvp required. FREE.

On Friday May 17th,

noon-3:00pm

Mothers Against Gangs Luncheon, at the Liberty Warehouse Banquet Hall. Liberty Warehouse, 267 Conover Street. To rsvp email: fabbrown795@aol.com or call (718) 625-4012.



On Sunday May 19th, 12:00pm, Firefighter Chili Cook-Off. The Happy Hookers (Engine 279) vs The Red Hook Raiders (Engine 202) . Judging/Tasting begins at noon. Location: The Carroll Gardens Greenmarket on Carroll Street between Smith & Court Streets.

Also on Sunday May 19th, noon-5:00pm, the 54th annual Park Slope Civic Council's House Tour, featuring seven beautiful homes from 4th to 9th Streets and a lecture by architectural historian Frances Marrone. Proceeds of the house tour fund the civic council's grants program.



On Wednesday May 22nd, Gowanus by Design is pleased to announce the winners of our second design competition: WaterWorks exhibition opening. Location: Old American Can Factory, 232 Third Street (corner 3rd Avenue). Email: info@gowanusbydesign.org for more information.

On Thursday May 23rd, 4:00-6:30pm. Project Reach Youth

, is organizing a career day for high school students on Thursday, 199 14th Street (between 4th/5th Avenues).




The 20th Annual Red Hook Fest (May 30-June 1).
"Rebuild, Restore, Rebirth: Resilience after Sandy." Annual Red Hook Arts Festival! Youth Kick-Off Event: May 30th, Community Celebration and Dance Party: May 31st,

noon-7:00pm; Festival Main Day: June 1st, 10:00am Red Hook Rebirth Parade @ Valentino Park & Pier. FREE AND OPEN TO THE PUBLIC.
An Urgent Appeal: Preschool in Trouble

Last July, lightning struck Christ Church
at the corner of Kane and Clinton Streets in Cobble Hill. The impact severely damaged the steeple sending sections of it crashing into scaffolding surrounding the church. Richard Schwartz, an Assistant Attorney General and local resident was beneath the scaffolding and died later at Long Island College Hospital from injuries sustained.
The church is committed to rebuilding and has been making progress but the process has been painstaking. In the interim, several groups that have been tenants of the church have been forced to make other arrangements until reconstruction is complete. Our office recently received the following appeal:
My name is Susan Kuhlmann, I am the Principal of Linden Tree Preschool in Cobble Hill. We have been in operation for over 9 years with a wonderful reputation and a staple in our community. Each year we turn away hundreds of families looking for quality preschool services due to the abundance of families and lack of quality programs. This past July the beautiful building our school was housed in, Christ Church at 180 Kane Street, was unfortunately struck by lightning and severely damaged - we had to immediately vacate for safety reasons and have been displaced and in temporary space since - but we were just recently informed that we are unable to return to Christ Church and must vacate the temporary space in June. We are in need of a permanent home for our staff and our communities wonderful children. We require a minimum of 3000 square feet but willing to exceed that for the right opportunity. We are also willing to sign a long term lease. As you know rental space in our community is costly and difficult to come by. We have been searching for months and continue to.. We would appreciate the opportunity to post our story on your site in hopes of attracting interest and assistance.
If any of our readers can help, please contact
Principal Susan Kuhlmann at susan@lindentreepreschool.com or (718) 687-8141. Feel free to pass this along.
Friends of Brooklyn Community Board 6, Inc.
(Federal EIN 04-3780020) was established in 2003 to support the work of Brooklyn Community Board 6 in improving the quality of life in the district. Friends seeks to provide planning, advocacy, research and administrative resources to supplement the limited capacities and budget of the Community Board, thus enabling it to properly carry out its City Charter mandated tasks of evaluating the needs of the district and advocating on behalf of its communities.
Friends of Brooklyn Community Board 6, Inc. is a registered 501(c)(3) non-profit organization.

Donations are welcome and are tax-deductible to the fullest extent allowed by law.
For the Next Monthly General Board Meeting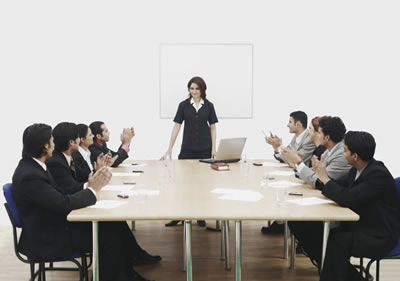 Who's Who at Brooklyn CB6
Chairperson
● Thomas Miskel,
First Vice Chairperson
● Lou Sones,
Second Vice Chairperson
● Gary Reilly,
Treasurer
● Elizabeth Shipley,
Waterfront/Community Development
● Paige Bellenbaum,
Human Services, Co-Chair
● James Bernard,
Youth Services
● Norman Cox,
Housing
● Peter Fleming,
Land Use; Elections
● Glenn Kelly,
Parks/Recreation/Cultural Affairs, Co-Chair
Education, Co-Chair
● Nica Lalli,
Parks/Recreation/Cultural Affairs, Co-Chair
● Robert Levine,
Landmarks
● Sayar Lonial,
Public Safety
● Rick Luftglass,
Budget; Economic Development
● Thomas Miskel,
Transportation
● Gary Reilly,
Finance/Personnel & Law; Permits & Licenses
● Mark C. Shames,
Environmental Protection
District Manager
● Leroy P. Branch, Jr.
Assistant District Manager
● Liza Santiago-Sierra,
Community Associate
● Sarah N. Phillips,
Special Projects Coordinator
● Helena Miskel,
Office Volunteer
● Melissa Umberger,
Urban Planner
● Hans Jensen,
Newsletter Production:

● Craig Hammerman,
Editor


●

Sarah N. Phillips,
Contributor
GOOD AND WELFARE
Brooklyn Magazine
recently released their list of
"The 11 Most Beautiful Public Libraries in Brooklyn"
and
our district's Park Slope branch was their #1 favorite!
(Of course, we're just as partial to our Carroll Gardens, Pacific and Red Hook branches too.)
PortSide NewYork
was recently
given a "Champions of Change" award and recognized at the White House
for their leadership role during and after Hurricane Sandy. The recipients were joined by the heads of FEMA and HUD for a special conference at the White House to share stories and advice to improve preparation and response to natural disasters.
Congratulations to
Daily News
Brooklyn Bureau Chief (and CB6 resident)
JoAnne Wasserman
for
winning this year's 2013 Peter Kihss Award
. This annual award is given to a distinguished journalist by
The Society of Silurians
for outstanding mentoring to the next generation of journalists.
Congratulations to the
Royal Panthers Chess Team from MS/PS 282
for bringing home to Park Slope some serious hardware from the 2013 Super Nationals Chess Tournament in Nashville, TN. Special "shout out" to
Marcus Scott
who tied for a 1st Place National Champion title in the K-5 U900 division.
wo0t!
Congratulations to Seeds in the Middle's Executive Director (and CB6 resident)
Nancie L. Katz
for recently being named a
New York 1 News NYer Of The Week
. Nancie's non-profit organization inspires social change through sustainable health, and her work in Crown Heights' P.S. 221 has demonstrated that improved nutrition in the schools has a direct correlation to improved academic performance.
Condolences are extended to the Tarzian family on the passing of Harry Tarzian
, longtime proprietor of
Tarzian Hardware
on 7th Avenue in Park Slope. Harry was a critical link in preserving the Mom and Pop culture of the neighborhood. He took over management of the store in 1954, when he returned from serving in the Korean War, and ran it until the mid 1980's. The store was originally founded by Harry's father and uncle in 1921, and is currently managed by John Ciferni, Harry's stepson. Harry loved sailing and photography. His pictures are viewable on
his website
.
ADVERTISE WITH US


The

Sixth Sense

newsletter is securely delivered to over 5,000 email boxes of some of the most civic-minded people in the known universe.

Interested in supporting a local non-profit organization and advertising at the same time?

Email us at:

newsletter@BrooklynCB6.org