The Sixth Sense
Welcome to The Sixth Sense - the monthly email newsletter of Brooklyn Community Board 6, serving the neighborhoods of Carroll Gardens/South Brooklyn, Cobble Hill, Columbia Street Waterfront, Gowanus, Park Slope and Red Hook.
Maybe because the Summer is flanked by those classicly American holidays of Memorial Day and Labor Day - with Flag Day and the good ol' Fourth of July sandwiched between them - but I tend to feel a bit more patriotic this time of year than any other. Media suggests that good Americans should be enjoying barbeques with hotdogs and hamburgers, watching, listening to or playing in some sport event, and eating apple pie.
Norman Rockwell
would be proud of us.
It's easy to forget that some people are here in this country because they chose to come here. They left their native land, sometimes leaving family behind, because they wanted to pursue the American dream. Life, liberty and the pursuit of happiness. A chance to make a better life for themselves and their families. Not everyone came here by choice, and there were certainly people living here before the Europeans came along, but however we got here we are here today. Living here in this place at this time in this moment. Our paths have intersected. Let's celebrate that!
There are always things we don't like going on around us. Maybe it's a crack in the pavement, or the sound of horn-honking, or the person who's so lost in their electronics they become a sidewalk obstruction. Sure there are plenty of things to get upset over, and there will always be plenty of work to be done. But in the intense heat of the Summer, when every step feels heavier than the last, perhaps it's worth taking some time to think about where our next step is taking us. What direction are we heading in? Are we moving closer to our goals as a person? family? community? country? planet?
Mark Twain once said, "Patriotism is supporting your country all the time, and your government when it deserves it." Perhaps the most patriotic act any of us can perform is to express ourselves. Some may say we have the right, but isn't it the responsibility of every citizen? When we take our citizenship lightly, when we coast, we often get exactly what we deserve. So express yourself -
register to vote
(this is a
huge
election year for New York City), join your local civic group or block association,
let your elected officials know what's on your mind
, paint a picture, sing a song, greet a stranger on the street, write a letter to the editor of a newspaper, create a blog, smile.
No matter what you do just keep smiling. And stay hydrated. Yep, Summer's here.
Enjoy our newsletter and please let us know what you would like to see in future editions.
P.S. If you like what you see here, please use the "Forward email to a friend" link at the bottom of the page to pass this email along to a friend or two. There are over 104,000 residents and thousands of businesses in our district. We'd love it if they would all sign up! Click here for links to archived newsletters.
Join A Brooklyn CB6 Committee

For those of you who are
moved enough
to want to volunteer, now is the time of year that Brooklyn CB6 invites interested members of the public to apply to join one of our standing committees for our upcoming annual session. Individuals who wish to serve on a committee can download the application form, or request a form from our district office, and return it to us by June 21st. Appointments are for a one-year term beginning September 1st. Notification letters are sent out in August.

Committees that are open for public membership include:
* Economic/Waterfront/Community Development & Housing
* Environmental Protection/Permits & Licenses
* Landmarks/Land Use
* Parks/Recreation/Cultural Affairs
* Transportation/Public Safety
* Youth/Human Services/Education

Please do not apply to join a committee if you anticipate any possible scheduling conflicts! And if you're not sure if you're ready to make the commitment, all of our committee meetings are open to the public where we encourage local members of the community to attend and participate.

To learn more about what our committees do, and find out when they meet (they all meet on regular fixed nights), please visit the Committees section of our website.
Other Ways to Volunteer...

One of the core mission objectives of the Community Board is to encourage and facilitate citizen participation in local government within their communities. We are also charged with disseminating information to our communities. Taken together, these unique mandates set us apart from any other City agency, and present us with the dual challenge of first reaching over 104,000 residents plus thousands of businesses, visitors and service providers, then creating and promoting ways in which our communities can make meaningful and substantial impact locally. We're supposed to do all that on an annual City budget of $206,000.

If you're receiving this newsletter you know our office relies heavily on technology and tech tools to enable us to do more with less. Because we have a non-profit organization--"Friends of Brooklyn CB6, Inc."--we have the ability to raise funds outside the constraints of our City budget. Marshaling resources through our non-profit gave us the ability to create this newsletter as one way to keep our community informed. We also actively use social media ("like" us on Facebook, follow us on Twitter @BrooklynCB6), have an information-rich website, and still host plenty of interactive meetings in the community on relevant and timely topics and issues affecting daily life in the district.

Volunteering to serve on a committee is a great way for you to get involved and be heard. We're also looking for volunteers who can help with some far-less glamorous work that would enable us to further leverage our resources. We would love to find people with specific skills and talents who might have an interest in offering some time and expertise for the following:

Grant-writing. Experience grant-writers are wanted to help identify and secure both capacity-enhancement and project specific objectives. Can volunteer on an as-needed or ongoing basis.

Newsletter advertising. Looking for someone to promote and manages ad sales for our newsletter. Volunteer preferred, but willing to consider modest commission-based compensation.

GIS/programmer/coder. We have no shortage of ideas for apps around here, only lacking the advanced skills and dedicated time to devote to development. Are you a tech teacher or developer searching for a real-life project? We've got the need for crowdsourcing apps right here.

Website/programmer. As much as we love our website, and we do, we've imagined and laid out a wholly new design concept that combines the best elements of social media within a rich library of documents and links to create a web-based presence that's informative, interactive and empowering. Want to help us build it? Of course you do!

Feedback. We have tons of ideas and many of you do too. Tell us how you think we can better serve the community. Better yet, show us what you're capable of and willing to do to help. It starts with an idea, a conversation. We're listening...
Things To Do Around the District

The Gowanus Challenge
On
Saturday June 8th
(all weekends until June 16th) 1:00-6:00 pm,
Brooklyn Waterfront Artists Coalition
(BWAC) presents "On the Waterfront: Zone A": art exhibition. Come see BWAC's post-Sandy rebuilt gallery in Red Hook, with the city's best view of the Statue of Liberty. It's a perfect destination for a spring weekend. 499 Van Brunt St./Red Hook.
Also in Red Hook on
Saturday June 8th
, Brooklyn Based presents The Red Hook Total Immersion.:

A day of exploring, drinking, brunching + shopping in Red Hook + Columbia Street.

All day, various locations. Click to view map.
On
Sunday June 9th
, 4:30pm 440 Gallery presents Wine, Cheese Olives & Art Talk.
The Sundays@440 is a free progam of
events ranging from talks, music, performances and readings, intended
to bring the community together in a lively and casual exchange in
the arts. For more information and to see further upcoming
events, please visit
www.440gallery.com
On Saturday June 15th. The Gowanus Dredgers Canoe Club and the Red Hook Boaters presents the 2013 Gowanus Challenge. Pre-race event begins at 9:30 am, starter pistol at 11:00am. Post race banquet & awards ceremony at 13:30pm.

Dress code is "no shirt, no shoes, no problem - no pants, slight problem".

On Saturday June 15th, 6:00pm to 8:00pm Friends of Carroll Park is hosting a Volunteer Reception. Currently involved? Interested in helping out? A volunteer alumnus? Come by for eats, drinks, and mingling with Friends of Carroll Park!

Carroll Park is located at President Street and Smith Street in Carroll Gardens.
On Thursday June 20th, Tell It: is an open mic storytelling series. Each month, the duo feature a local storytelling star, as well as lucky audience members who drop their names in the can for a chance to tell a 5-min, true tale onstage. No paper, no props - just you and your story. The can goes down at 7:30, show starts at 8 sharp. Bar 4, 444 7th Avenue.
On Saturday June 22nd, 3:30pm - 10:30pm. Tropfest is returning to New York this summer! Making the exciting move to Brooklyn's Prospect Park, the event will be hosted by acclaimed actor, producer, director and screenwriter Liev Schreiber.

Tropfest New York will feature music, food, art installations and, of course, a lineup of great short films that will be screened and judged LIVE by an esteemed panel of industry and celebrity judges.Tropfest New York is a FREE event but please register if you plan to attend.
On Sunday June 23rd 11:00am - 3:00pm Gowanus Canal Conservancy is hosting a tree stewardship event to work on tree pruning, removing pavers from tree pits, amending soil with compost and spreading mulch. We will also build our 4th compost windrow of the year with approximately 8,000 lbs of food waste.

Meeting Location:

Salt Lot at 2 Second Ave and the canal. Please sign-up to volunteer, spots are limited: volunteer@gowanuscanalconservancy.org
On June 23, 2013 Imani House, Inc., a Brooklyn-based non-profit will hold its first annual Walk-to-Live. The 23 year old agency based in Park Slope is holding the event to highlight the high levels of childhood obesity, diabetes, heart issues and other ailments, especially among communities of color.
The cause is also especially relevant to Imani House because the organization has provided afterschool services for Brooklyn children since 1999. The current program serves 140 low-income children annually. Kids in the program participate in activities to stay physically fit, while aiding in their social, acadmic and emotional growth.
"By holding this event we hope to involve our communities' parents more fully in their child's development and health and make such acitivities fun and family oriented, a staple of their daily lives as common as watching TV," said Bisi Ideraabdullah, Imani House's founder and Executive Director. "We believe that the earlier children learn about healthy habits and lifestyles, the earlier they can participate in steps to ward off many common ailments later in life."
For more information about Imani House's Walk-to-Live visit the event website at www.ihiwalktolive.com or call (718) 638-2059.
For more information about Imani House visit the organization website at www.imanihouse.org and join their Facebook page, or call (718) 638-2059.
Wedding Bells!

The Happy Couple


Congratulations and felicidades to Board Member Yvonne Girela on the occasion of her marriage to Darryl J. White on May 22, 2013.
Friends of Brooklyn Community Board 6, Inc.
(Federal EIN 04-3780020) was established in 2003 to support the work of Brooklyn Community Board 6 in improving the quality of life in the district. Friends seeks to provide planning, advocacy, research and administrative resources to supplement the limited capacities and budget of the Community Board, thus enabling it to properly carry out its City Charter mandated tasks of evaluating the needs of the district and advocating on behalf of its communities.
Friends of Brooklyn Community Board 6, Inc. is a registered 501(c)(3) non-profit organization.

Donations are welcome and are tax-deductible to the fullest extent allowed by law.
For the Next Monthly General Board Meeting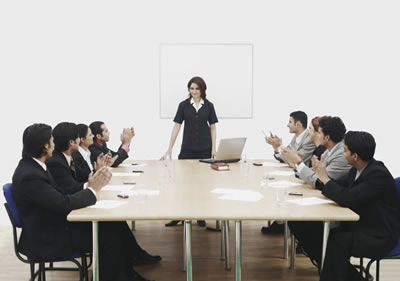 Who's Who at Brooklyn CB6
Chairperson
● Thomas Miskel,
First Vice Chairperson
● Lou Sones,
Second Vice Chairperson
● Gary Reilly,
Treasurer
● Elizabeth Shipley,
Waterfront/Community Development
● Paige Bellenbaum,
Human Services, Co-Chair
● James Bernard,
Youth Services
● Norman Cox,
Housing
● Peter Fleming,
Land Use; Elections
● Glenn Kelly,
Parks/Recreation/Cultural Affairs
Education, Co-Chair
Landmarks
● Sayar Lonial,
Public Safety
● Rick Luftglass,
Budget; Economic Development
● Thomas Miskel,
Transportation
● Gary Reilly,
Finance/Personnel & Law; Permits & Licenses
● Mark C. Shames,
Environmental Protection
District Manager
● Leroy P. Branch, Jr.
Assistant District Manager
● Liza Santiago-Sierra,
Community Associate
● Sarah N. Phillips,
Special Projects Coordinator
● Helena Miskel,
Office Volunteer
Newsletter Production:

● Craig Hammerman,
Editor


●

Sarah N. Phillips,
Contributor
GOOD AND WELFARE
Welcome to our newest Board Members!

The Office of the Brooklyn Borough President recently released the 2013-14 Community Board membership roster. Seven new members were appointed to our board, as follows:
Christina Calabrese
Vilma Heramia
Ariel Krasnow
David Mazzuca
Philip Mindlin
Mike Racioppo
Jeff Strabone

Congratulations
to
The Red Hook Star-Revue for racking up 6 awards
from the 2012 New York Press Association's (NYPA) Better Newspaper Contest.
The Red Hook Star-Revue
captured awards for Coverage of the Arts, Spot News Coverage, Best Column (Kimberly G. Price), Special Holiday Edition, Best Small Space Ad and Blooper of the Year
(nice job, George!)
. Award results were recently announced at the
NYPA's annual convention
in Saratoga Springs.
Congratulations and farewell
to
Melissa Umberger
, Brooklyn CB6's first Urban Planner, who recently left our district office to begin working full time at the Office of Emergency Management
.
Melissa began 2+ years ago as a Planning Fellow assigned from Pratt Center for Community Development and was hired as Project Manager for our
Gowanus Brownfield Opportunity Area grant
project.
We miss you, Melissa!


At their
2013 Grassroots Preservation Awards ceremony
on May 23, 2013, our own
Council Member Stephen Levin
received their annual Friends in High Places Award for his stalwart preservation efforts.
And on June 1, 2013
Council Member Brad Lander and Eva Radke from Film Biz Recycling in Gowanus
will be recognized at the
Lower East Side Ecology Center annual benefit
for their leadership in recycling and sustainability.
Congratulations to Red Hook Houses' Luis Hernandez
who will be graduating
class valedictorian from the Brooklyn School for Collaborative Studies
. Since their first graduation class in 2009 Luis managed to earn the school's highest GPA in its history despite being displaced for several weeks by Hurricane Sandy.
On May 17, 2013 New York City
graduated 285 probationary firefighters or "probies"
, its most diverse class in the department's history.
Congratulations to Esteban Sierra (E210)
and the entire graduating class of New York City's Bravest!
The
National Maritime Historical Society recently celebrated its 50th Anniversary
. As part of its celebration the group met in New York City and featured Red Hook's
David Sharps' Lehigh Valley Railroad Barge No. 79
(
Waterfront Museum
) and
Carolina Salguero's Mary A. Whalen
(
PortSide NewYork
) on their harbor tour.


Perfect Attendance for 2012!
Congratulations to the following board members who maintained perfect attendance for general meetings in the 2012 calendar year:
Richard S. Bashner
Norman Cox
Peter Fleming
Glenn Kelly
Thomas Miskel
Gary Reilly
Roger Rigolli
Matthew Ruiz
Mark Shames
Elizabeth Shipley
Lou Sones
These members will be recognized by the Brooklyn Borough President's Office at our general meeting in June.
ADVERTISE WITH US


The

Sixth Sense

newsletter is securely delivered to over 5,000 email boxes of some of the most civic-minded people in the known universe.

Interested in supporting a local non-profit organization and advertising at the same time?

Email us at:

newsletter@BrooklynCB6.org