The Sixth Sense
Welcome to The Sixth Sense - the monthly email newsletter of Brooklyn Community Board 6, serving the neighborhoods of Carroll Gardens/South Brooklyn, Cobble Hill, Columbia Street Waterfront, Gowanus, Park Slope and Red Hook.
With the results of the Primary election behind us we can offer congratulations to Brooklyn CB6 resident Bill de Blasio and Brooklyn CB2 resident Joe Lhota on winning their respective races. These fine gentlemen will now represent the Democratic and Republican parties respectively in the Mayoral race, along with all of the other uncontested candidates from a variety of political parties in the General election on November 5th.
State Senator Daniel Squadron and City Council Member Letitia James are poised for a Run-off election to be held on October 1st in the race for Public Advocate. And Manhattan Borough President Scott Stringer won his Primary election race in the race for Comptroller. We also congratulate Ken Thompson for winning his Primary race for Kings County District Attorney.
Closer to home, congratulations to City Council Member Steve Levin for winning his Primary election for the 33rd Council District, and Red Hook resident Carlos Menchaca for winning his Primary race for the 38th Council District.
City Council Member Brad Lander did not face a Primary challenger for the 39th Council District, nor did State Senator Eric Adams who is running for Brooklyn Borough President.
We would also like to extend our gratitude to our outgoing District Attorney Charles "Joe" Hynes and City Council Member Sara Gonzalez, for their dedication and many years of devoted public service to our communities. We wish them well in their future endeavors.
Democracy works best when people participate. It doesn't matter whether you're voting for something or against something - it only matter that you vote.
Please note the following important upcoming election dates -
Special Run-off election: October 1st,
General election: November 5th
Not sure where to vote?
Click
here
, or call (866) VOTE-NYC
Enjoy our newsletter and please let us know what you would like to see in future editions.
P.S. If you like what you see here, please use the "Forward email to a friend" link at the bottom of the page to pass this email along to a friend or two. There are over 104,000 residents and thousands of businesses in our district. We'd love it if they would all sign up! Click here for links to archived newsletters.
Brownfield & Industrial Development Incentives
Nearly 30 funded programs exist that are designed to help owners and businesses who are interested in investing in brownfield and industrial properties. Many properties in the Brooklyn CB6 district are eligible to receive assistance in the form of financing, tax abatements, and other incentives, to encourage economic development. Until now, these various programs existed but were not necessarily easy to access. With the production of this new
Comprehensive Guide
, now owners and businesses can find the financial help they need conveniently assembled in one place.
The guide was developed by Starr Whitehouse, the lead consultant working for Friends of Brooklyn CB6, Inc. under the Gowanus Brownfield Opportunity Area (BOA) grant. "In the BOA we are trying to help Gowanus businesses grow and create jobs," said Stephen Whitehouse. "Our research kept finding existing economic development programs, with diverse purposes and sponsors. Making these resources accessible has real value for Gowanus businesses."
The downloadable "Comprehensive Guide to Brownfield and Industrial Development Incentives" is available at:

More information about the Gowanus BOA is available at:
Things To Do Around the District
Tuesday, September 17,
9am
-3pm.
The Southwest Brooklyn Industrial Development Commission is pleased to invite Red Hook, Gowanus and Sunset Park small businesses to a Storm Preparedness workshop at the Brooklyn Cruise Terminal. For more information on the event, visit
www.sbidc.org
. Space is limited; attendees must register to participate.
Tuesday, September 17, 6:30-9pm. Join Old Stone House for the opening reception for Brooklyn Utopias: In TRANSITion Artists' Visions for Public Transit September 17-January 12, 2014/ Open Hours: Thurs/Fri 4pm-6pm, or by appointment
Wednesday, September 18, 2013 at 8pm, Brooklyn Reading Works at the Old Stone House will present Soft Shadows: A Celebration of the Short Story with Dawn Raffel, Gregory Spatz, Clifford Thompson and Ron Parsons, who will read and discuss their work. Audience members will be invited open-mic style to share their favorite published stories and read the first paragraph. A $5 suggested donation will include wine and snacks. 336 Third Street between 5th and 4th Avenues.
Wednesday September 18, 2013 at 8pm, The Cora Studio takes over Richards Street between Coffey and Van Dyke for a day of dance in Red Hook like no other!
Saturday morning 11:30am-1:30pm join us for our Education Open House including free sample classes for kids and adults! Saturday evening from 8pm-midnight WE ARE TAKING OVER THE BLOCK! Cora's Season Grand Opening is a mobile party of live performances featuring many of the incredible artists showing work in our Red Hook theater throughout the 2013-2014 performance season. From modern to flamenco to hip-hop, audiences will stroll through live performances at The Cora Studio, Red Hook Tabernacle Church, Rocky Sullivan's and right in the middle of the street from 8-10pm! But that's just the beginning...because there's a 10pm to midnight THROW DOWN DANCE PARTY at Rocky Sullivan's with live music by the amazing Dana Athens and her band! Tickets are $20 or pay-what-you-can! Don't miss it!
Saturday, September 21 11am-3pm, Gowanus Canal Conservancy volunteers will construct new rain gardens along Degraw and Nevins Streets. Activities will include installing plant material, compost and mulch as well as site amenities. Meeting Location: Degraw Street & Nevins Street (Park Slope side of the Canal). Please sign-up to volunteer, spots are limited: volunteer@gowanuscanalconservancy.org.
Sunday September 22, 2-5pm, Carroll Park Kids' Concert Series Bringing Disco Back with "We Are Family" Dance Party. Join us for the last show of the season. Dance lessons at 2pm, DJ starts spinning at 2:30pm. Proceeds to benefit local schools.
Wednesday September 25, 12pm. The New York Restoration Project
presents the
Gil Hodges Community Garden Official Opening!
After months of renovation, we are unveiling the Gil Hodges Community Garden with an official opening and community reception. Learn about the garden's specially designed features, meet the architects and find how to become a garden member.
534 Carroll Street at Denton Place.
Register for Notify NYC
Did you hear about the Fire
Department's emergency drill at the Barclays Center? The water main break on 7th Avenue in Park Slope? The scaffolding collapse at the Smith-9th Street subway station? Want to learn about these and other emergency situations automatically and conveniently from the City directly? Register for Notify NYC today!
Notify NYC is the City of New York's official source for information about emergency events and important City services. You can register on the City's website, or by calling 311. Emails and/or text messages can be delivered to your computer or cell phone. When you enroll you'll be able to select your preferences.
Be in the know ~ register for Notify NYC today.
Wedding Bells!
The Happy Couple
Congratulations to Joan Bartolomeo, Executive Director of the Brooklyn Economic Development Corporation, on the occasion of her marriage to Assembly Member James Brennan on July 27, 2013.
Friends of Brooklyn Community Board 6, Inc.
(Federal EIN 04-3780020) was established in 2003 to support the work of Brooklyn Community Board 6 in improving the quality of life in the district. Friends seeks to provide planning, advocacy, research and administrative resources to supplement the limited capacities and budget of the Community Board, thus enabling it to properly carry out its City Charter mandated tasks of evaluating the needs of the district and advocating on behalf of its communities.
Friends of Brooklyn Community Board 6, Inc. is a registered 501(c)(3) non-profit organization.

Donations are welcome and are tax-deductible to the fullest extent allowed by law.
For the Next Monthly General Board Meeting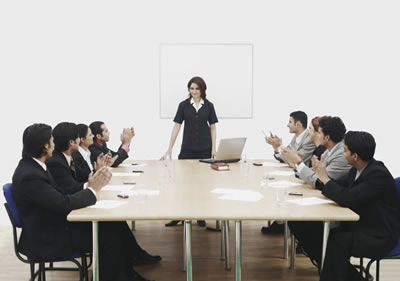 Who's Who at Brooklyn CB6
Chairperson
● Thomas Miskel,
First Vice Chairperson
● Lou Sones,
Second Vice Chairperson
● Gary Reilly,
Treasurer
● Elizabeth Shipley,
Waterfront/Community Development
● Paige Bellenbaum,
Human Services, Co-Chair
● James Bernard,
Youth Services
● Norman Cox,
Parks/Recreation/Cultural Affairs, Co-Chair
● Peter Fleming,
Land Use; Elections
● Glenn Kelly,
Parks/Recreation/Cultural Affairs, Co-Chair
Education, Co-Chair
● Ariel Krasnow,
Housing
● Daniel M. Kummer,
Executive
Landmarks
● Sayar Lonial,
Transportation, Co-Chair
● Rick Luftglass,
Budget; Economic Development
● Thomas Miskel,
Transportation, Co-Chair
● Gary Reilly,
Finance/Personnel & Law; Permits & Licenses
● Mark C. Shames,
Environmental Protection
District Manager
● Leroy P. Branch, Jr.
Assistant District Manager
● Liza Santiago-Sierra,
Community Associate
● Sarah N. Phillips,
Special Projects Coordinator
● Helena Miskel,
Office Volunteer
Newsletter Production:

● Craig Hammerman,
Editor


●

Sarah N. Phillips,
Contributor
GOOD AND WELFARE
Condolences to the family of Lydia Buffington
on her recent, unexpected passing on July 3, 2013. Lydia was "the heart and soul of the Gowanus Canal Community Develop- ment Corporation," said Bill Appel, the group's Executive Director. Lydia also faithfully served on our Economic/Waterfront/Community Development & Housing committee for many years. We mourn her loss as a community and send comforting thoughts and prayers to her family.
Condolences to the family of 76th Precinct Community Affairs Detective Paul Grudzinski
on the recent loss of his father, Theodore Grudzinski.


Congratulations
to
Jeffrey Schiff
, Commanding Officer of our 76th Precinct, who was recently promoted from Captain to the distinguished rank of Deputy Inspector.
D.I. Schiff, we salute you!
Congratulations to our Council Member Brad Lander
for receiving a
"Champions of Change" award
from the White House on July 23, 2013 for spearheading the Participatory Budgeting project here in New York City.
Congratulations to CB6 Board Member Doug Giuliano on the occasion of his marriage on September 6, 2013.
Congratulations to Salvadorian pupuseria El Olomega
, one of our fine
Red Hook Food Vendors
, for winning the 2013 Vendy Award!
The
Home Reporter
and
Brooklyn Spectator
recently hosted their second annual
Top Women in Business Networking Awards Dinner
and among the honorees were
Elizabeth Demetriou
, Deputy Director of South Brooklyn Industrial Development Corporation;
Irene Lo Re
, outgoing Executive Director of the Park Slope 5th Avenue BID, and our own Board Member
Dolly Williams
, President of A. Williams Construction.
Brava, ladies!
How do you thank someone like Irene Lo Re for sharing her vision long before our 5th Avenue commercial corridor began surging in popularity, exceeding everyone's wildest expectations? Thanks to her dogged tenacity, pioneering spirit and energetic leadership, Park Slope's 5th Avenue is on everyone's map (and
generously covered by Zagat
!). We will miss you as the Founder and Executive Director of the Park Slope 5th Avenue BID, and
congratulate Mark Caserta
on his appointment as its new director.
We bid a fond farewell to the outgoing Founder/Director of the Brooklyn Community Foundation, Marilyn Gelber
. Marilyn has been a consistent supporter of our communities, from her earliest days as a city planner assigned to Red Hook, through her ascension in government to such luminous posts as Commissioner of the Department of Environmental Protection and City Planning Commissioner. Moving from government to the non-profit world provided new challenges and opportunities which she clearly excelled at. Brooklyn, and New York City as a whole, have been profoundly affected by her work over the years;
her departure from the Brooklyn Community Foundation
truly is a loss for all of us.
ADVERTISE WITH US


The

Sixth Sense

newsletter is securely delivered to over 5,000 email boxes of some of the most civic-minded people in the known universe.

Interested in supporting a local non-profit organization and advertising at the same time?

Email us at:

newsletter@BrooklynCB6.org