Despite economic concerns from the pandemic, contractors are reporting brisk sales this spring.
We appreciate all that you are doing to keep up with this flurry of new business.
According to national surveys, stay-at-home consumers have ramped up their spending on home repairs, remodeling and improvements.
More time at home has helped them see shortcomings in their current landscaping and given them time to engage with pros to make needed improvements.
Even as restaurants and entertainment venues start to re-open, consumers will stay focused on maintaining their homes as a peaceful retreat. We expect a strong sales year for landscape improvements.
The Team at North South Supply
Take Advantage of Our Money-Saving Offers

Avoid a Summer Slowdown with the Right Sales Strategy
Getting the phone to ring in April and
May
is easy. As we head into summer, smart contractors are already planning to capture every sales opportunity in an uncertain year..
You
need a MARKETING STRATEGY to generate a strong backlog.
Sell

more

to

current

customers
.
Mine
your
list
for
customers
who
could
buy
additional
services
from
you
. For
example
,
customers
who
bought
landscape
plantings
may
now
be
ready
to
add
landscape
lighting
.
Reactivate past

customers
. Have
you
lost touch with past clients? Make a
list
of the clients who haven't
bought
from
you
this season. Send them information and then reach out by phone. Offer them a sweetener to come back and work with
you
again.
Review

your

past service checklists / evaluations
. Remember those evaluation forms
your
technicians have been completing on every site visit? They're filled with items either
your
technicians couldn't get to during in-season visits or where the customer said "I'll have that done later". Later is
now
! Follow-up and get the work scheduled.
Looking for a new, easy way to increase your sales and profits? Add patio lighting to your offering!
Patio

lighting

is an

easy

install

and a

perfect

add

-

on

sale

for

your

current

landscape

lighting

customers

.

It's

convenient

-

you

can

plug

right

into

their

existing

set

up

(

transformers

,

etc

.).

Plus

it's

quickly

installed

in a

few

simple

steps: Design, Hang, Connect, and Enjoy. With a little bit of extra time and some materials,

you

have an entire

new

service to sell.
Create an enjoyable backyard paradise for

your

customer by illuminating patios, decks, gazebos, pergolas, and outdoor kitchens with

patio

lighting

.

On

top of everyday

lighting

- special occasions like weddings, parties, and family gatherings provide more great opportunities for

you

to sell a

patio

lighting

job. The possibilities of what

you

can

create for

your

customer are endless.
New Videos Help You Calculate Drainage Requirements
What does
Q = (C x I x A)/96.23
mean, and how does it help solve

drainage

problems? Well, good news! You don't have to be a math whiz to

calculate

peak runoff flows. Join Dr.

Drainage

in this simple and straightforward video series that will show you how to diagnose the problem, crunch the numbers, and find the right solution for you. Let's get started.
In this brief overview, Dr.

Drainage

explains the three essential steps to fixing your

drainage

problem.
NDS offers helpful tools to determine how much stormwater runoff you have, and Dr.

Drainage

walks you through how to use them to

calculate

your runoff.
Dr.

Drainage

shows you in three easy steps how to

calculate

and choose the right size catch basin for your needs.
Learn about flow rates, slope %, load capacities, and more. Dr.

Drainage

demystifies channel drain

calculations

for you.
Did you know NDS offers a variety of helpful online tools, including the

Drainage

Pipe

Calculator

? Dr.

Drainage

show you how it works to help you select the right pipe for your project.
For more information, check out these resources:
How Contractors Can Survive the COVID-19 Crisis
And Come Out Ahead in the Recovery!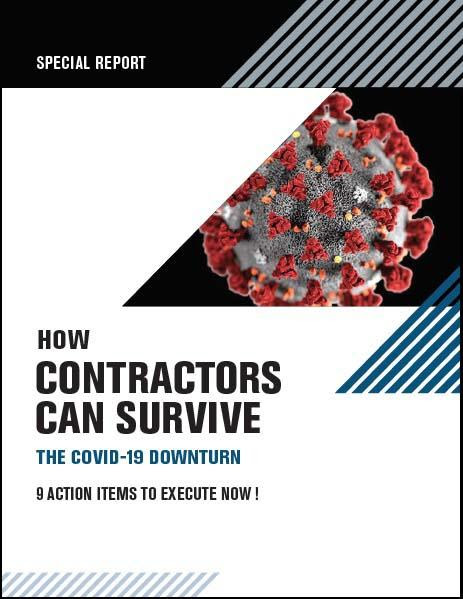 How can you continue to thrive with a whole new set of challenges facing your business.
It's time to make a plan for the future!
W
e're excited to share with you a free guidebook that presents 9 practical ways you can strengthen your business
now
for an inevitable recovery from the COVID-19 downturn.
Get focused. Take decisive action. Rally your team.
Irrigation Association Issues Recommendations to Help Contractors Adjust to "New Normal" in Industry
How do they recommend you adjust? This recorded webinar has their ideas.
Leaders in the Irrigation Association recently gathered to share recommendations for professional contractors preparing for potential economic, market and business changes due to COVID-19.
Their recommendations included a focus on WiFi controllers. They asserted these are driving increased residential sales opportunities.
Copyright © 2019. All Rights Reserved.