~~~~~~~~~~~~~~~~~~~~~~~~~~~~~~~~~~~~~~~~~~~~~~~~
Dick Larkin's Small Business


Commando Marketing Newsletter


November 5, 2010



(view images to see our world famous photos)


~~~~~~~~~~~~~~~~~~~~~~~~~~~~~~~~~~~~~~~~~~~~~~~~
I've got to get this off my chest.

We just finished one of the nastiest midterm election campaigns I can recall.

The commentator on NPR (pretty sure it wasn't Juan Williams) said that over $4 Billion was spent on the campaign.

$4 Billion ! ! !


Find the Eco-Friendly Candidate



To put it in perspective, that's nearly half as much as ALL of the businesses in America spent last year on Yellow Pages advertising COMBINED.

Recently, the Yellow Pages industry has been under assault for being wasteful and for causing undue recycling costs on municipalities.

This is definitely not LeLand Yee


Senator Leland Yee (D-San Francisco/San Mateo) not pictured here, tried unsuccessfully to pass legislation curtailing the distribution of directories and requiring consumer opt-in to receive directories that were previously mass distributed.

Separately, the city of Seattle passed legislation requiring Yellow Pages publishers to pay advance fees for recycling costs of directories. These costs will add around $1 million to the companies publishing in Seattle. Those fees will be passed on to the small business advertisers.

Their argument is that printed directories are wasteful, unwanted, and are a drain on the garbage system.

The thing that the politicians miss is that directories drive substantial local business activity, and curtailing directories would suppress the local economy.

Follow my hillbilly logic.


Hillbilly Logic



1. Local businesses underwrite the entire cost of compiling, editing, proofing, printing, and distributing the Yellow Pages. The only funding for the books comes from local businesses.

Fun Fact: More American businesses advertise in local directories than in all other media, online and traditional, COMBINED.

2. Local businesses are VERY SOPHISTICATED advertisers.

Anyone who claims that local business owners stupidly advertise in directories has never made a living selling ANYTHING to local businesses.

I contend that if you can survive getting local business owners to take money out of their pocket and give it to you year after year, you must deliver a damn good product or service.

3. The business generated by advertising would not otherwise occur.

If advertising isn't necessary, why did the politicians just spend $4 Billion to get elected?

4. Asking consumers to opt-in to receive a local resource that has been freely distributed since 1878 is like asking residents to begin voluntarily funding the local libraries, police, and fire services.

People rarely take action, even when it benefits them.

5. Yellow Pages publishers are privately held companies who make no money publishing directories that are not used.

The profit motive alone will do more to reduce waste than any legislation.

6. If directories cease to deliver profitable customers, the businesses will stop advertising. When the businesses stop advertising, the books disappear naturally.

While the Yellow Pages might be an easy political football to kick, the Seattle City Council's and Senator Yee's stances are decidedly anti-small business.

Ask Californians and see if they are more annoyed by the barrage of political campaign ads or by receiving a printed reference directory of businesses serving their neighborhood.

I'd bet that more Californians would prefer to limit campaign advertising than to handcuff the local employers by limiting their affordable advertising choices.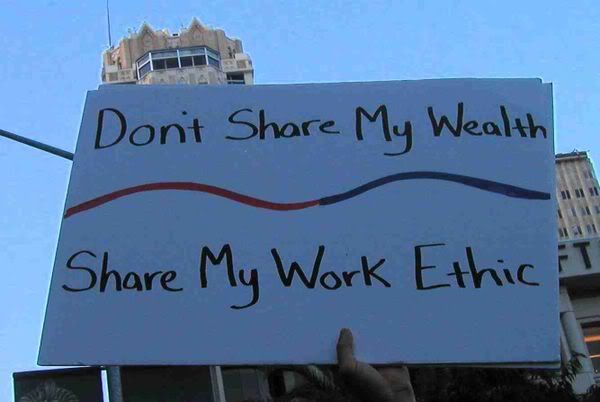 My sentiments exactly


Senator Yee, what have you done to build small businesses in San Francisco?

Where are the new jobs so necessary for economic recovery?

How are you helping displaced workers open up businesses and become good taxpayers?

How does reducing small business advertising spur the local economy?

I'd love to see exactly how Senator Yee spent his campaign funds and what measures he took to ensure that he did not print, mail, or distribute his campaign message to San Francisco residents who were not interested in hearing from him.

That's it.

Just one man's opinion.


We're Hiring Small Business SuperHeroes
~~~~~~~~~~~~~~~~~~~~~~~~~~~~~~~~~~~~~~~~~~~~~~~~
SuperHeroes Wanted

We have immediate openings for sales representatives and sales managers in the following markets:
- Illinois (Central & Northern)
- Minnesota (Twin Cities area)
- Tennessee (Greater Nashville)
- Indiana
- Ohio (Cleveland, Columbus, Dayton, Cincinnati)
- Nebraska (Greater Omaha)
- Iowa (Des Moines & Cedar Rapids)
- Kentucky

Please have anyone interested send me a confidential email to Dick.Larkin@HomePagesDirectories.com

Here's a quick snapshot of our company.
- We're in our 14th year in business
- Since the start of the recession in Jan. 2009, we've grown over 40% and launched 74 new, profitable publications bringing our total to 345.
- We're profitable & growing (weird, I know)
- Launched successful online, apps, & mobile products for small businesses
- Employ over 200 salaried sales representatives
- Serve over 45,000 small business advertisers.
- We promote from within, and on December 1 we'll promote 3 District Managers to Vice Presidents.

We're aggressively expanding and providing opportunities for high producers.

How many visionaries know you by name?
~~~~~~~~~~~~~~~~~~~~~~~~~~~~~~~~~~~~~~~~~~~~~~~~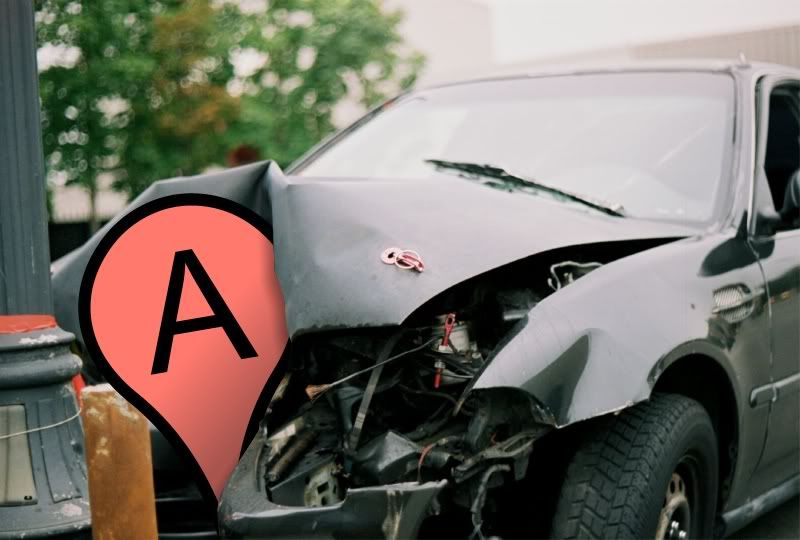 Caution Using Google Maps

You will be the same person in five years as you are today except for the people you meet and the books you read.
- Charles ''Tremendous'' Jones

When I became serious about mastering small business marketing, my mentor, the late Joe Wazny told me that I needed to attend a Kelsey conference and get to know more smart people.

Joe, wherever you are, I owe you a huge debt of gratitude. That advice changed my life and career in ways that seemed unimaginable.

In December, I'm going to attend Interactive Local Media 2010 in Santa Clara because I know that the people there are creating the future.

Peter Krasilovsky, the show's producer has an uncanny knack of identifying talent before everyone else. Several years ago, when they showcased a tiny Chicago-based group buying company, I scratched my head in confusion. Given Groupon's phenomenal success, I'm now scratching a different body part.

I'm attending the conference, not just because of the rock star list of speakers, but because I know that I'll meet someone who will help me better serve our 25,000 local advertisers. If you're attending, it would be my pleasure for you to buy me a beer.

By the way, I don't get a nickel for promoting this conference. I'm doing it for Joe.
This Week's Riddle
~~~~~~~~~~~~~~~~~~~~~~~~~~~~~~~~~~~~~~~~~~~~~~~~
On a barnyard, there was a chicken, a turkey and a crow.

The chicken could fly at 5 mph but, as chickens are poor flyers, he gets tired very soon. After only 2 minutes of flying, he had to walk at 1 mph for next three minutes before he could fly again.

The turkey could fly continuously at 4 mph, but he had a habit of swerving back and forth. So for every 3 feet he flies, he actually only travels 2 feet forward.

The crow could fly straight, at 2 mph.

Which animal would win a one mile race?

Email your answer to: Buford@RedneckRiddles.com



Last Week's Riddle




~~~~~~~~~~~~~~~~~~~~~~~~~~~~~~~~~~~~~~~~~~~~~~~~


Buford and Festus got jobs working at "Dummy Knows Pizza."

The supervisor challenged them to see who could slice a round pizza into the most pieces using four straight cuts.

What is the maximum number of pieces possible?

Hint: the pieces do not all need to be the same size



Answer: 11 (very uneven) slices




Instant Makeover
~~~~~~~~~~~~~~~~~~~~~~~~~~~~~~~~~~~~~~~~~~~~~~~~
Excuse me Miss, is this seat taken?
Location, Location, Location
~~~~~~~~~~~~~~~~~~~~~~~~~~~~~~~~~~~~~~~~~~~~~~~~
Surprise Mom with a late model Ford

When describing your location, use landmarks that boost your company's image exactly the way this doesn't.

Officer, I've been robbed!
~~~~~~~~~~~~~~~~~~~~~~~~~~~~~~~~~~~~~~~~~~~~~~~~
Some people are a little unclear on the concept of law enforcement. See you in 90 days, dear.
Collector's Item
~~~~~~~~~~~~~~~~~~~~~~~~~~~~~~~~~~~~~~~~~~~~~~~~

I'm convinced that if they were handing out samples of asbestos and anthrax at Costco, there would be a line of people waiting to get some.

Contact Information & Quote of the Week

~~~~~~~~~~~~~~~~~~~~~~~~~~~~~~~~~~~~~~~~~~~~~~~~

Never write an advertisement which you wouldn't want your family to read. You wouldn't tell lies to your own wife. Don't tell them to mine.
~David Ogilvy

(speak for yourself, Ogilvy. I lie to my wife all the time :-)



Got a good quote, riddle or picture? Send it in and get a free plug in the web's best newsletter (or this one).





Dick Larkin

phone: (312) 361-0944


Dick@DickLarkin.com


~~~~~~~~~~~~~~~~~~~~~~~~~~~~~~~~~~~~~~~~~~~~~~~~