W EEKLY WISDOM
"Today, Love must not be hidden. It must be living, active and true!"
St. Frances, patroness of immigrants, pray for us!
Q&A WITH A YOUNG FEMALE RANCHER
Laura Talks Women and Agriculture
If you're looking for the future of agriculture, then look no further than Laura Kakehashi. She's young, she's passionate and--consistent with emerging trends--she's a woman with no previous ag experience. We had a great Q&A session with Laura, and got to find out what sparked her initial interest in ranching and what she thinks needs to happen to give more women opportunities in ag.
GIVE TO THE MAX DAY
A Great Day to Support CRL!
In Minnesota, we just celebrated Give to the Max Day.
Which means it's a great time to support CRL! We're dedicated to applying the teachings of Christ to the issues facing rural America--from parish life to farming practices, and everything in between. It's a big task, and we can always use help from generous people like you. Please consider "giving to the max" today by making a
donation to CRL.
CRL AT THE CSMG 2016
Register for January Event
CRL staff will join hundreds of other Catholics dedicated to applying the Church's social teaching to contemporary American challenges at the annual
Catholic Social Ministry Gathering
in January 2016. CRL will host a luncheon on Saturday, Jan. 23, from 11-1:30 PM. Jim Ennis and Dr. Christopher Thompson will present on "Laudato Si and Rural Communities."
If you are interested in attending the CRL session, please contact Beth Hyser at beth@catholicrurallife.org or 651-962-5955.
FARMING OPPORTUNITIES FOR VETERANS
Center for Rural Affairs Initiative
This past Monday was Veterans Day, a chance to not only reflect on the sacrifices our military veterans have made for us, but also to make sure we're doing our best to honor and support them.
One unique way of doing this is connecting veterans with agricultural opportunities back here in the states. Our friends at the Center for Rural Affairs have a great program that does just that. The
Veterans Farmer Project
offers individual consultations, a HelpLine, and plenty of online resources meant to support veterans who are beginning a life of farming.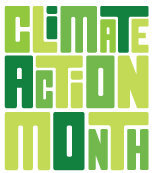 CLIMATE ACTION MONTH
Resources for Lead Up to Paris
In less than a month, world leaders will meet in Paris to discuss, among other things, climate change. Catholic voices have been some of the most consistent calling for action on this front in order to prevent further environmental degradation.

We've just posted a helpful backgrounder to the meeting on our website, including a summation of the Catholic position on what's at stake and why action is needed, as well as helpful resources from organizations like the Global Catholic Climate Movement and Climate Reality. Check it out today so you can add your voice to the conversation!
STAY CONNECTED
Follow us on social media to receive CRL updates, spiritual reflections,
and the latest on the
issues affecting Catholics in rural America.