"

True happiness is freedom from opposition

." ~ Matt Kahn


| | |
| --- | --- |
| Matt Kahn is an awakened mystic and a gifted intuitive healer who, along with meditation guide and yoga teacher, Julie Dittmar, travel the world inviting seekers of all faiths to discover their true divine nature. Matt's spontaneous awakening arose out of an out-of-body experience at the age of 8, and his direct experiences with ascended masters and archangels throughout his life. Many spiritual seekers have experienced amazing, unexplainable healings, and have awakened to their true nature through Matt's profound and loving teachings and his direct transmission of sacred heart wisdom. His teachings are often compared to a unique blend of Eckhart Tolle, the great Indian sage Papaji, and the Buddha. | |
Greetings!

Matt and I were chuckling the other day about how beautifully, wonderfully diverse all of life is, and how everyone and everything is always somehow, ultimately, loved and cherished. For every piece of clothing that exists, there is a happy buyer who is thankful that someone else has pas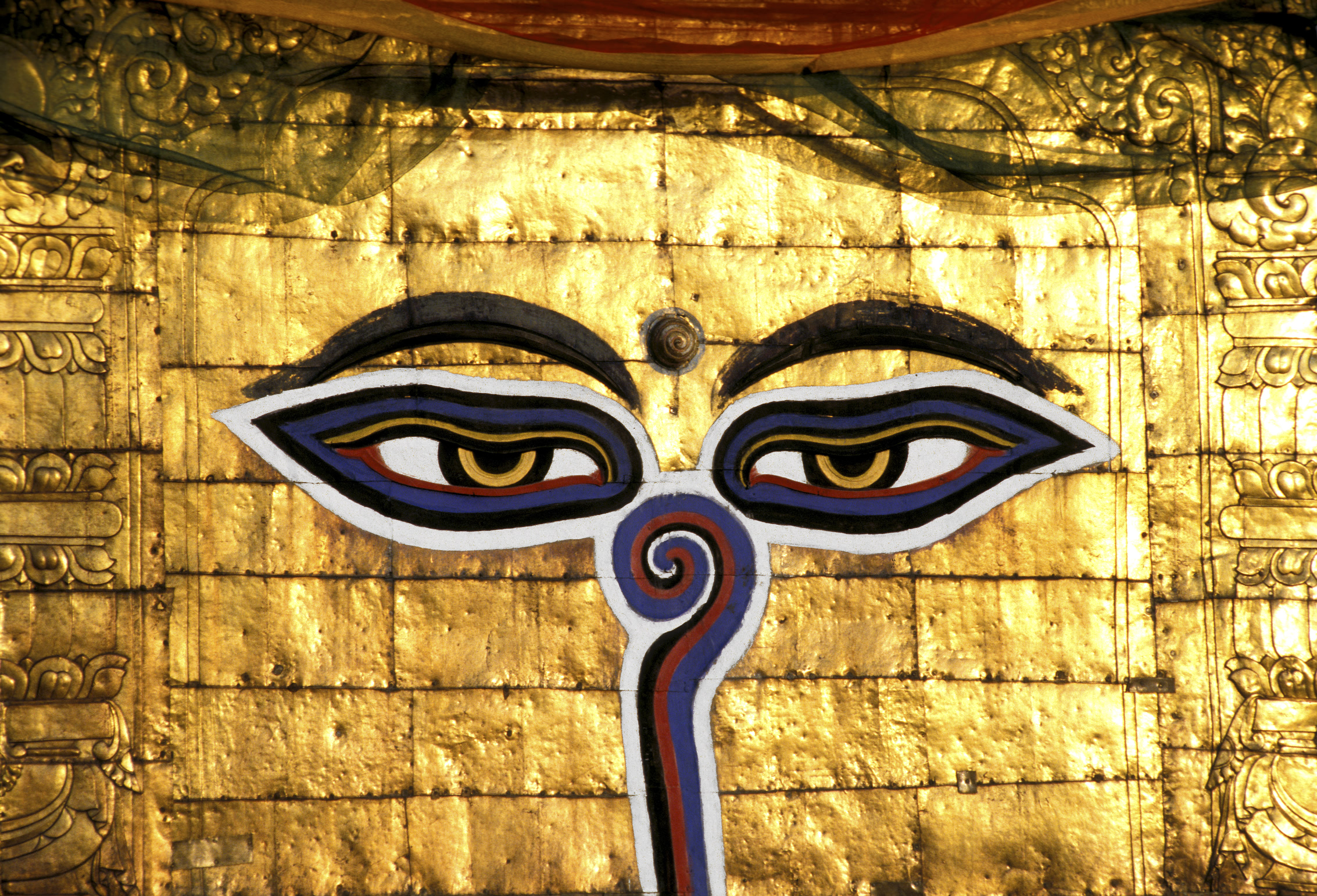 sed it up. For every flavor created, there is someone who doesn't care for it, just as much as there is someone who loves it. For every form of art, there is a critic and a fan club that exist simultaneously.
With a gloomy, depressed outlook on life, we can sometimes forget that our own fan club exists. We can focus on the one critic, and overlook our closest loved ones and even complete strangers, who are willing and able to shower us with affection. We even forget the power and availability of our own love to give to ourselves. When we lose ourselves in the personal roles and responsibilities of life's play of form, the events of our day or "momentary circumstances" somehow puts a veil over our deeper knowing. When this occurs, we quickly forget that our happiness is not at all tied to being seen or heard in the world, to whether or not others are in agreement with us (or we are with them), or whether or not things seem to go our way.
In a nutshell, true happiness spontaneously arises out of our willingness to openly appreciate all aspects of ourselves and others - one moment at a time.
Every time you find something to appreciate, you are one step closer to allowing the heart to burst wide open and feel safe enough to freely receive the gifts of life's greatest joy, as reflections of what your newfound generosity effortlessly inspires in others.
In the newsletter below, you'll find Matt's personal secret to happiness, as well as a chance to meet us in person and immerse yourself in the transformative energy of awakening at our upcoming "Peaceful Mind, Loving Heart" intensive.
If your heart desires the true freedom of awakening and to know the absolute harmony and happiness of your true infinite self, please contact us at (253) 639-0770 or reply to this email. We look forward to hearing from you soon.
Many blessings,
Julie and Matt
Featured Teaching:
My Secret to Happiness
Many have asked to know my secret to happiness. The truth is, I am not happy because my life is arranged in a particular way. I am happy because I have innocently stumbled upon the supreme seer of all that is seen, and somehow realized within the depths of my soul that it is, in fact, what I am. In realizing what I am cannot be defined, denied, or described in any way, and further seeing all momentary forms as pure expressions of such radiant grace, my life has been resigned to resting in this eternal realization.

It is here where the completeness of life has been found, and realized to have only gone missing within the innocence of imagination.
Join the Excitement!
Since our first "Peaceful Mind, Loving Heart" intensive was offered in Vancouver B.C. with such an amazing response of excitement and enthusiasm, offers from around the country have been pouring in bring the "Peaceful Mind, Loving Heart" intensive to all major cities. Each intensive serves to activate and awaken your soul's potential, as well as clarify your unique purpose of being.
This intensive is for those who wish to deeply participate in the evolution of humanity and awaken to the absolute joy of life's essential nature.
During this intensive, you'll personally experience the direct transmission of loving and harmonious energy that pours through Matt's words and effortlessly brings you into full alignment with your deepest truth. Through this direct transmission of energy, you don't have to wait for 2012 to expand into the new paradigm of consciousness and assist in the creation of a new earth.

Please join us for our next satsang and intensive in Portland, OR this coming weekend. Also, please help us spread the word by sharing this invitation with all your friends and family members who'd like to experience the beauty of awakening in such a loving, and transformative way. Our Portland intensive is already gearing up to be such a special gathering of awakening hearts, with gifts of miraculous healing and accelerated manifestation for all in attendance.
Space is limited, so please reserve your space now.
Register here for Portland, OR:
satsang Sat. Feb. 5, 6:30-8:30 pm; & intensive Sun. Feb. 6, 1:00-5:00 pm
Featured Video:
Please enjoy and share this recent video, where Matt discusses:
(please click on the link above to be taken to our YouTube channel, where we have posted more than 100 videos now for you to enjoy)
Despite however deeply the world appears to capture your attention, these words are here to invite you into realizing something extraordinarily simple...no matter what seems so important in any given moment, a heart overflowing with innocent joy and uncompromising sincerity is the most invaluable gift of all. It is already here, awaiting your deepest recognition. Beyond all ideas and assumptions, it is the absolute truth of what you are.
Namaste,
Matt & Julie
P.S.
Whether we see you this upcoming weekend, or we come together for an individual session with Matt, or by filling one of the three remaining spots in the "Road to Realization" program, we open our hearts to help you invite the joy of awakening into your life.
Matt Kahn & Julie Dittmar
Spiritual Teachers & Intuitive Healers
True Divine Nature, LLC http://truedivinenature.com/
Tel: (253) 639-0770 Email: info@TrueDivineNature.com