Please Welcome to the
Neighborhood
Maribel Paredes
Mirona Visan
"Neighbo rhoodTrainers has been an unbelievable asset to me! It has linked me to valuable clients, as well as allowed me to promote my brand and style of training to help change and transform the lives of others! I even get to voice my advice and personality on their own blog. I appreciate Glenn and NeighborhoodTrainers for allowing me to reach a larger audience. Keep doing great work! -Geo



One Step Closer


You may be gung-ho about your fitness routine right now, but at some point, sooner or later, you are going to lose motivation.
What then? How do you keep going and avoid the temptation of binging on peanut butter-stuffed pretzels and Netflix? Pausing your exercise program for lack of time, work stress, or lapse in motivation should never be an option, yet still it happens. When cycles of losing momentum, stopping, and then restarting a workout regimen repeat, this predisposes the weekend warrior to injury, weight fluctuations, and mood swings. Rather than attempting to lose ten pounds, a better goal might be to search out the exercises and type of that will continue to keep you excited, inspired, and motivated. People give up when they lose motivation or become bored, and their logical reasons for for hitting the gym seemingly disappear. Motivation comes from having a purpose. A proper training routine that you enjoy could give you that purpose.
It's important to recognize the difference between training and exercise. Any exercise is good for you, but great training (the kind that stays with you for life) should be progressive, planned, and focused.
Exercise can be anything you do to activate your body, and therein lies the trouble. The roads to exercise are infinite but not all of them will lead you to true fitness. In contrast, training is like climbing a mountain. It's not glamorous but every day that you take a step, you are one step closer to your goal. If your goal is, "to exercise until your lose twenty pounds" you will either succeed or fail based on what your scale reads each morning. Or they reach their goal and then let up on their training. By this approach most people fail repeatedly.


Similarly, most people don't give themselves a chance to succeed because they place the initial bar too high. Forget about losing twenty pounds, focus on lifestyle changes that can be maintained. It's well documented that small achievable goals add up to big accomplishments over time. So set small goals, and then make a plan to reach each one. Keep in mind that a plan is an outline, not a rigid set of rules. You are training when you work the plan. If your plan doesn't work, don't give up. The good news is you learned something about what doesn't work. Simply reevaluate with this new information and re-plan. Congrats, you are now one step closer!

Ready for a life enhancing workout? Contact Adam today! Adam is the owner of
Atomic Total Fitness
facility in Midtown Manhattan.
Learn Your Body Mass Index (BMI)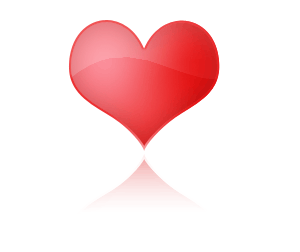 Body Mass Index (BMI) is essentially a height to weight ratio. Am I a healthy weight for my height.
Figure out your BMI now.
Underweight = < 18.5
Normal Weight = 18.5-24.9
Overweight = 25-29.9
Obese- 30 or higher
Remember, speak to your doctor before starting a fitness program and then seek out the right personal trainer for correct program design. Enjoy your workout!
Happy Spring! The weather is getting warmer and that means outdoor activity time. Put on your sneakers and get moving. Do it with less stress and move towards those fitness goals with a smile.
This month
Geo, Adam and Judy
have some ideas to made great things happen.
Enjoy!
"Thanks to your website, I'm starting to get back into a healthier lifestyle."

The Importance of the Deadlift

A deadlift is a very functional movement, because it's basically the same movement one would use to pick up a heavy box, a suitcase, or a child off the ground. The exercise is done from a dead-stop hence the name deadlift.
The deadlift works most of the muscles in the legs, lower back and core. It's most commonly associated with building strength and power, but more importantly, strengthens the spine which can improve posture.
To perform a deadlift, put a barbell in front of you and stand with your feet shoulder-width apart. Grip the bar with your hands outside of your legs and lower your hips until your back is at a 45-degree angle to the floor. Push your chest out, look straight ahead, and keep your abdominals tensed and lift the bar from the floor by straightening your knees and hips. Stand fully upright, then return the bar to the floor in the same manner. Always focus on perfect technique.
Because it is a very functional total-body exercise, a true indicator of strength, improves your posture, and is applicable to all ages and levels of fitness, it is my favorite exercise!
Geo's FITNESS TIP OF THE MONTH


Spring is upon us! With the cold weather finally behind us, always look for opportunities to stay active. A great activity I like to do is biking around to get my errands done instead of subway or taxis. Not only do you enjoy the fresh air and wind in your hair, but you burn extra calories! Not to mention you're saving the environment. Grab a helmet and ride on!

3 Simple Yoga Moves to Clear Away Spring Stress
By Judy Kuan (NASM-CPT, NASM-CES, RYT-500)
Spring in New York is a glorious time of year, but it does come with its special set of stressors. Dreading tax season? Kids going stir crazy in the apartment on a rainy weekend? Do the following three calming yoga moves, recommended by personal trainer and yoga teacher Judy Kuan, and let your calm and focus shine bright. Stress, stress, go away, come back another day!

3-part yogic breathing: This is how I start almost every yoga class and private session that I teach.
Close your eyes, and as you breathe in, you expand your abdomen, diaphragm/ribcage area, and upper chest, pulling in as much fresh oxygen as possible. Then you reverse the flow as you exhale completely. You can do this when you're sitting in a chair or on the ground - just make sure your spine is nice and upright. Slowing your breathing will help you slow your mind, lower your blood pressure, and allow you to hone your focus.

If you want to feel balanced, keep of the lengths of your inhales and exhales the same (For example, inhale for 8 counts, exhale for 8 counts.)

If you want to calm down, you can lengthen your exhales to take more time than your inhales. (For example, inhale for 4 counts, exhale for 8 counts.)

If you want to energize, you can lengthen your inhales to take more time than your exhales. (For example, inhale for 8 counts, exhale for 4 counts.)

Child's pose:
This is very much a calming, inward-focusing pose. Kneel on the ground and fold your torso over until your forehead is resting on the ground. Extend your arms on your mat, reaching away from your head. This fosters lymph movement as you open up your chest and underarms, where a lot of lymph nodes are located. If the front of your thighs are too tight and your hips cannot rest on your heels, simply place a cushion or rolled-up blanket behind your knees.
Malasana
(low squat): Open up your hips and feel more grounded in this low squat posture. Once in position, close your eyes, and take 10 very slow, deep breaths, feeling your mind settle. Here's a link to the pose instructions with photos. This pose invokes a sense of relief, because it opens your hips, which can tighten up from sitting in a chair too long, and lengthens your calves, which can shorten from wearing heels - without requiring as much balance or flexibility. It's also a great leg-strengthening exercise, and I incorporate this pose into all of my prenatal yoga classes and sessions with private clients.
Trainer Bio:
Judy Kuan
is a NYC-based personal trainer and yoga instructor who coaches healthy growth for individuals, companies, and communities. She is the founder of Fitphile.com. Judy is a NASM-certified personal trainer and corrective exercise specialist, a RYT-500 hour yoga instructor, a 1st degree blackbelt in TaeKwonDo, and the founder of the Kick-HIIT(TM) workout. She is also a pre-natal/postpartum exercise specialist, and an expert in kids fitness.
Exploring NYC's Personal Training Gyms:
We'll be back next month with another gym to explore
By Glenn Dickstein
By Chris Granville
Refer Your Favorite Fitness Pro
Let new clients find them here. NeighborhoodTrainers is looking for great trainers and instructors in Manhattan, Brooklyn, Queens, Staten Island, & the Bronx.
Want more?
"I thought neighborhoodtrainers was a fantastic resource - I'm so glad I stumbled across it in my googling! - and I've already shared the site with several friends."- Marie