Please Welcome to the
Neighborhood
"Loved the site - made it very easy to find a trainer offering exactly what I was looking for."-GR
"I really appreciate what your site has done for my business and I will definitely share...how it has helped it grow. Thanks again"- MS

How Do You Measure Fitness? Waist-to-Hip Ratio
There are many determinants to being in shape. Going to the doctor and getting an annual physical with blood pressure, heart rate and blood test to measure cholesterol, sugar, salt, hormones and more are very important. How you feel like energy you have to complete tasks and do what you love is also very important.
Check out the waist to hip ratio chart
The scale alone should not be taken to show if you are in shape. Muscle weighs more than fat and you can actually gain weight if you lose a clothing size. Having high endurance, strength and flexibility must be taken together as indicators of being in shape.
Body mass index is also very important. Another important measure of fitness is waist to hip ratio. Measure your waist at its smallest circumference. Measure your hips-buttocks at the largest circumference. Use the same measurement, centimeters or inches, for both. Divide the waist measure by the hip measure. The ratio 0.80 and below is healthy for women. According to the AAFP, a small waist to hip ratio is an even better predictor of health than BMI. Women naturally have more fat than men or female primates. Keep fat off your midsection. Abdominal fat for both men and women is more dangerous than hip fat.
A 2008 study showed that lower body fat may even be healthy for women. William D. Lassek of the Department of Epidemiology, Graduate School of Public Health, University of Pittsburgh and Stephen J. C. Galli of department of Anthropology, University of California at Santa Barbara conducted a study in 2008 about the waist to hip ratio. They concluded that women with a waist to hip ratio of about .70 are not only more attractive to men, but may be smarter than women with a smaller waist to hip ratio. The study included more than 16,000 women aged 18 to 90 years between 1988 and 1994. Scientists pointed out that excess waist fat is more dangerous than fat on legs and hips. Waist fat tends to contain omega-six fatty acids such as linoleic acid that may lead to inflammation and depression, while leg and hip fat tends to be composed of omega three fatty acids, which are healthier. A 1991 University of Pittsburgh study showed that a larger waist compared to the hips in middle-aged women was similar to with cardiovascular risk caused by smoking, low exercise levels, weight gain during adulthood, and higher caloric intake, and was linked with anxiety and anger.
So do your cardiovascular work to keep your weight down, lift weights to keep muscle mass up, stretch for healthy muscles and circulation and do sit-ups and other abdominal exercises to keep your tummy area strong and lean!
Louiza Patsis
trains in Manhattan and Queens. She has a BA in Chemistry and Masters in Science, both from NYU, and is also the author of The Pocket Guide to Fitness on Amazon.
Thrive
In a select area of Manhattan's Upper East Side trainer Nikki Tissington has recently opened a beautiful boutique training studio that caters to the neighborhood's exclusive cliental. As I made my way over to Thrive Studio I recalled the tiny apartment I rented on the same block years ago. The click clack of Valentino heels outside my window and Saint Laurent bags being opened at Citatrella's checkout counter were not uncommon in the 10021 zip code. Nikki has designed Thrive to match the expectations of those who live, shop and frequent the neighborhood and from what I saw on my visit she's done an impressive job.
Occupying two floors in a townhouse on East 74th Street
Thrive feels almost spa-like when first entering. The hardwood floors of the entrance give way to wood beam ceilings that compliment exposed brick walls. Just beyond a set of glass doors is a landscaped garden area that serves as an ideal setting for clients to relax before or after a workout. Once upstairs the high ceilings combine with floor to ceiling windows allowing for a bright and airy feel. Sophisticated fixtures such as a fireplace and large framed mirrors can be found weaving their way through the treadmills, kettle bells and free weights. And features original to the townhouse, most notably the private bathrooms, will make clients feel like they are a guest in one's home more than an anonymous member of a gym.
However, that's not to say that Thrive is all relaxation and serenity. It's a serious studio where Nikki and the other 22 trainers that use the space can create creative and effective workout programs for their clients. A full range of equipment can be found on both floors - heavy boxing bags, spinning bikes, cables, squat racks just to name a few.
Everything a trainer would need is available. Despite the abundance of equipment the rooms are carefully planned and do not feel overcrowded, so there is more than enough room to lay out a couple of yoga mats or do some plyometric training. And only two trainers are allowed in any one room at a time maintaining the exclusive feel.
As Nikki walked me through the studio I got the sense that this is somewhere where I would really want to come to work out - or train a client. Her friendly, professional, intelligent approach both as a studio owner and a trainer reinforces that. Thrive's door is open to independent trainers and at $30 per session for use of this high-end space in this upscale neighborhood it's easy to see why trainers will begin flocking there. And clients looking for an upmarket experience in their workout regimen will no doubt find it at this beautiful little townhouse on East 74th Street. Thrive is off to a great start and the future certainly does look bright!
Previous Articles
Velocity Sports NYC
Fit Factory

Chris Granville is an ACSM certified personal trainer. A former NCAA Division 1 and professional athlete, he's a managing editor in book publishing and lives in New York City.
Refer Your Favorite Fitness Pro
Let new clients find them here. NeighborhoodTrainers is looking for great trainers and instructors in Manhattan, Brooklyn, Queens, Staten Island, & the Bronx.
Greetings!

For other daily health and fitness tips,

follow us on Facebook

. This month Chris Granville visit's Thrive on the Upper East Side.
Tips For Staying Healthy Over the Holidays - a Different Approach
By Barbara Evans
NSCA-CPT Personal Trainer/Fitness Consultant
Meant To Move Personal Training

It's that time of year again. The holidays are fast approaching and, while we may be feeling the excitement, we may also be dreading the toll they take on our well-being, our wallets and, of course, our weight. The many weeks between Thanksgiving and the new year are, for most of us, the most taxing and the most challenging when it comes to our physical and emotional health. Many people actually feel depressed, anxious, resentful, etc. (huge 'To Do' list anyone?).
To make matters worse, we may think that because we are supposed to be enjoying it all, something is wrong with us, causing us to feel more depressed and resentful. Yep, holidays = stress; especially for us women, but the men are not immune. The reason I'm pointing out these emotional factors, is so that I can offer you a different approach to staying healthy, keeping off extra weight and still enjoying the holidays and all their festivities. For the most part, we know what and how much we should be eating. We know that we should continue to exercise. We know these things and what we're not sure about, we can look up in no time. There's plenty of great information out there. But actually adhering to our fitness goals is another story.
Let's start with the emotional aspect of keeping on track with staying healthy during these challenging times. First, I suggest owning up to those not-so-happy feelings I mentioned earlier. And when you become aware of them, avoid judging them and yourself. Trust me, you're not alone in your lack-luster enthusiasm for Christmas shopping or a long dinner listening to grandma's constant criticism. So be kind to yourself - this time of year is hard!
When we are feeling unkind toward ourselves, self-sabotaging becomes a lot easier. What most of us do when we are stressed, anxious, and perhaps self-sabotaging, is overeat. And with such an abundance of rich foods everywhere for such an extended period of time, shear willpower is not going to cut it. Other reasons we overeat during the holidays are because we may automatically associate holidays and having fun with eating and simply because food is everywhere - and not the healthy kind. We can't escape it!
But you can challenge your belief that food equals fun. Why not start associating fun with good people and enjoyable activities that don't necessarily include food? You can create a new habitual way of thinking about what being festive means to you, and it is a way of thinking that will serve you better. Still, food will be tempting us constantly over the holidays. There are two points I'd like to make about that.
First of all, take it in stride (remember being kind to yourself?). Everyone eats more at this time, no matter what their weight. But if you've eaten more cookies and drank more wine than you planned on in one day, do not use it as an excuse to chuck all of your good eating habits and say you'll start eating well again in the new year. That's like saying, "Well, I've already tripped, so I might as well
hurl myself down this flight of stairs." Sounds ridiculous, right?
Instead, plan to eat as best as you can at your next meal, and be most strict with the meals that you make at home. If you throw all good habits out the window, you'll have so much farther to go to get back to where you started and you'll have to work that much harder at it. You'll also want to plan to make only one change for the better in your eating or drinking habits. Pick one, stick with it, and if you happen to make some other good choices along the way, then terrific!
Commit to something like drinking two glasses of water 15 minutes before a meal or using a small plate at dinner.
Read all of Barbara's great tips...
Stay on the Fit Path During the Holy Daze
By
Andrea Parkinson
Personal Trainer
Judging by the festive blinky lights and the rearranged "in season" aisle of the Duane Reade near me, it's now Christmas time. Of course we have only just gotten past Halloween. We still have Channukah, which happens to fall on the eve of Thanks to Give. Let's not even discuss New Year's.
The busyness of this time of year continuously takes my breath away. Kids, work, socializing, deadlines: it's all an excuse to put fitness on the back burner, yes? No. No. No.
Now is when you need exercise and healthy habits. Now is when your programming needs to be as effective and as streamlined as possible. See below for some of my tips.
1: Use your time efficiently. Let's start with a major time waster in the gym and why you need to steer clear:
Seated Abduction/ Adduction:
What it looks like: a two legged dentist's chair (or worse, a gynecologist's set up).
Chances are your gym and fitness centers have a number of machines where the lower body equipment is located. This is the one where you sit upright or on an incline and and move your thighs towards your midline (adduction) and/ or away from your midline (abduction).
You get to lounge around and pretend you are still working out. I've seen people doing the New York Times crossword on this thing. Also, if you bump the weight up and and increase your range of motion enough, you might get nice and sore in the groin and/ or butt area, which gives an illusion of accomplishment.
Why it's useless and/ or dangerous:
When you are seated with bent knees, your hips and knees are in flexion. When your hips and knees are in flexion, you cannot activate any of the very important muscles around your knee while abducting and adducting. What you are targeting is the smallest of inner thigh muscles (adductors) and some external rotators (abduction) that do not cross the knee. Because they are so small, stressing these muscles alone will not result in a tighter rear or shapely thighs. There is no functional reason to isolate these particular muscles on a healthy individual. Being able to move 10 plates on this machine will not make you any stronger, except to continue being able to move 10 plates on this machine. The "burn" on this machine is potentially addictive, leading the exerciser to increase the range and up the weight until those poor little single joint adductors are lengthening and contracting without the checks and balances of a larger set of quadriceps or hamstrings to protect them. The risk of a pesky groin injury or an attack of sciatic pain from this contraption is high. And yes, you are wasting valuable time on this thing.
Better to relax at the beach.
Squats, Lunges, Standing Multiplanar Leg Kicks, Plies and Pilates.
Body Fat Invasion of a Different Kind
By
Phillip Tomlinson
Personal Trainer and Martial Arts Instructor
Thinking of doing the two-step?
Better think again. May not be such a good idea.
But before I explain, let me take you back to the day something caught my eye - as I sat soaking up the sun. Yes, there it was - this little ball of grey - making its way up a flight of stairs leading to someone's front door. The kind of action, I'm sure, that has inspired mousetrap manufacturers to riches.
But it wasn't this attempted house invasion that caught my eye.
No, siree. It was the way that mouse went up the stairs: One step at a time. Well, not that it had any other choice, except staying put. But that's just the point:
Rather than a recommendation for staying put, this is an endorsement for "mousing." Yes, just call it your own invasion of a different sort. Body-fat invasion. No fancy equipment needed. You see, if you find a set of stairs and followed that mouse's lead, you'll be going a far way in effectively incinerating fat. No two-stepping allowed.
That's because taking one step at a time will cause you to log more steps per minute, resulting in greater muscle contraction and metabolic burn.
In fact, when scientists took a look they found that climbing five flights of stairs five times per week - one step at a time - burnt an average of 302 calories as opposed to 260 when a two-step strategy was employed.
But that's only part of the story, considering all the bonuses.
You see, as your legs pump like pistons in your ascent, you're taxing your biggest muscles and that action encourages the secretion of growth hormones that benefit the rest of your body.
Need any more prodding to usher you toward the concept of bigger, faster, stronger, more shredded and, by extension discovering a worthwhile two-step? You know, that smoother one on the dance floor?
Yup. Unless, of course, you'd like to throw some dancing in while climbing. But we're not talking about Zumba
But I'd suggest you keep them separate - especially if you're looking to incinerate those pounds by doing.
What's In A Name?
By
Brett Cohen
Personal Trainer
Integrated Training Systems, the name I came up with for the health & fitness company I founded nearly ten years ago. When I came up with the name I knew what I wanted the company to stand for. But I didn't know how important the name and philosophy behind it would have so many years later..
To me, Integrated means the unification of all aspects of, (in this case) Health & Fitness. What fitness means to one person may not be what it means to another. To a marathon runner it's the ability to move as swiftly as possible through a 26.2 mile course. For an elderly person it may simply mean having the ability to bend down and tie their shoes or walk up and down a flight of stairs. It's all relative. To me, fitness is having the capacity to enjoy and survive the sport or activity you choose, with minimal risk of injury. And to do so your body must be proficient at various biomotor abilities.
Breaking down biomotor to mean (bio=life) (motor=movements). What biomotor ability does one need to get through life and/or sport you ask? Well, the balance may be different from sport to sport but there is a need for all of the following regardless of what sport you play: mobility, flexibility, stability, strength, balance, coordination, agility, strength, speed, power, and endurance.
Systems is the ability to unify a group of related parts that work together. This is what I have been striving to achieve with Integrated Training Systems.
Read more how Brett can get your systems in sync
The Healthiest Thanksgiving Food is Pretty, too!
By
Lisa Snow
Personal Trainer in Manhattan
People often associate the holidays with unhealthy food (or just plain overeating), but one traditional Thanksgiving food is just as nutritious as it is pretty. Cranberries are such a high antioxidant food that many people have started eating them year round. However, Thanksgiving is as good an excuse as any to get started!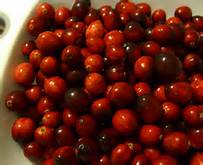 While cranberries are healthy for everyone, they're especially useful for people recovering from injuries, since they have natural anti-inflammatory properties.
Here are 3 great ways to add the dark red beauty of cranberries to your diet:
- Dried cranberries are great by themselves, tossed onto granola, or stirred into trail mix with raw nuts. If you get Newman's Own brand dried cranberries, all profits go to charity. Talk about holiday spirit! Although all dried cranberries do have some added sugar, they're still a healthier snack than many other kinds of dried fruit. Pick them up at Trader Joe's, Whole Foods, or

Amazon.com
- Cranberry sauce can be very nutritious if it's made from fresh cranberries, not canned. Whole Foods makes a beautiful orange-cranberry sauce, or you can make your own from fresh berries. Try pouring cranberry sauce over boiled quinoa for a new twist on the classics.
- Cranberry juice is a lovely addition to protein shakes and homemade sorbets (try it in the Vita-Mix with frozen bananas and frozen blueberries). Just be sure to buy cranberry juice that's organic and has NO added sugar.
Learn Your Body Mass Index (BMI)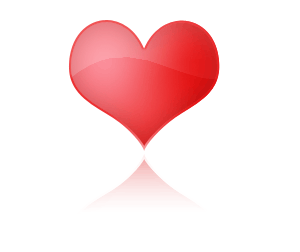 Body Mass Index (BMI) is essentially a height to weight ratio. Am I a healthy weight for my height.
Figure out your BMI now.
Underweight = < 18.5
Normal Weight = 18.5-24.9
Overweight = 25-29.9
Obese- 30 or higher
Remember, speak to your doctor before starting a fitness program and then seek out the right personal trainer for correct program design. Enjoy your workout!