Suddenly everything got more complicated!
Here are tips to streamline your operations and keep customers comfortable in this unprecedented season.
Safety first
. People are home and are going to be watching everything that goes on in their neighborhoods. Put your customers' nerves at ease by letting them know your safety procedures and be sure your employees follow them.
Communicate proactively
. Contact customers directly to let them know your services, hours and plans to meet their needs. Make use of email, text and phone calls to connect. Postcards can physically remind customers to call you.
Refocus frazzled customers
. Sometimes they need to be reminded that their yard needs to be properly cared for - and that they should carry forward with services to avoid disappointment later.
Pre-sell summer services
. Maximize customer satisfaction - and your sales opportunities - by selling your full menu of services to every client. Develop "leave behinds" to promote additional services and add-ons to book summer work.
Ask us if you need help with this.
Be a bright spot in each customer's day
. Now more than ever, having a relationship with a trusted local professional is really valued. In this time of isolation, make an extra effort to connect. Be friendly, go the extra mile to serve and say "thank you" as often as you can.
In what ways can we support you right now?
The Team at North South Supply
How Contractors Can Survive the COVID-19 Crisis
And Come Out Ahead in the Recovery!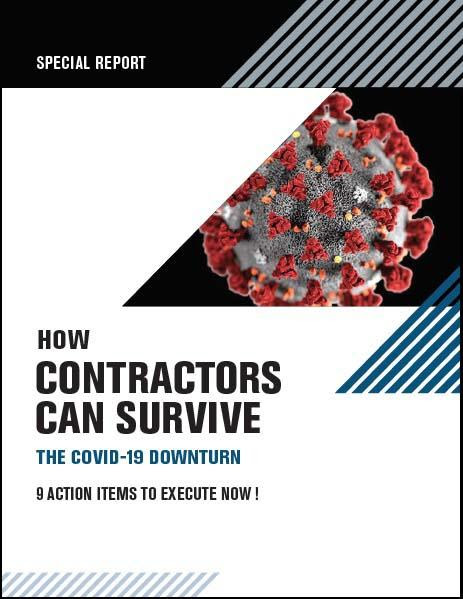 How can you continue to thrive with a whole new set of challenges facing your business.
It's time to make a plan for the future!
W
e're excited to share with you a free guidebook that presents 9 practical ways you can strengthen your business
now
for an inevitable recovery from the COVID-19 downturn.
Get focused. Take decisive action. Rally your team.
Take Advantage of Our Money-Saving Offers

Commercial Stormwater Solutions Available at North South
NDS provides comprehensive solutions for onsite surface and subsurface drainage and stormwater infiltration, and is the preferred choice of contractors, civil engineers, and landscape architects. They offer products engineered for performance, problem-solving tools and calculators, and expert support to help you get the job done right.
High-capacity, load-rated structures with a 100-year life expectancy, they collect, retain, and discharge stormwater close to the source to reduce downstream impact, provide groundwater recharge, and can be stacked for deeper installation.
Combining the features of a stable concrete channel with the strength, durability, and environmental-friendliness of high-strength pervious concrete (HSPC), they capture and convey heavy stormwater flows and handle a high-load capacity.
Dura Slope is a pre-sloped and neutral trench drain system which features lightweight modular sections, and a built-in bottom outlet which connects to 3 in., 4 in., 6 in., and 8 in. drain pipe.
An alternative to traditional impervious paving methods, permeable pavers (available in both paneled and rolled) create a strong grass or gravel surface that can support heavy vehicles and minimize surface water runoff.
Consult with our team of civil engineers, expert technicians and drafters at DesignWorx™ and Project Development (PDS) to help you at any step of your project.