Explore Creativity with YP!: Long Island Art and Wellness Expo
YOUTH POWER! Art and Wellness Expo
The Long Island Regional team invites youth and young adults who have been labeled and are seeking positive change to join them on August 28th for an afternoon of creativity, fun, food and empowerment.
Young people between the ages of 14 and 29 are welcome to join us from 3 pm to 6 pm at the Wyandanch Ambulance Corp. to learn the power of their creativity, give feedback on current issues faced and network with other local young people.
LOCATION:
Wyandanch Ambulance Corp,
295 Merritt Ave,
Wyandanch, NY
Learn the power of: Music - Comic Books - Drawing - Poetry and MORE!



Please RSVP no later than August 25th. All forms can be emailed to AFrisina@YOUTHPOWERNY.org or feel free to RSVP via phone by contacting Alex Frisina at 631-245-5289.
To learn more about YOUTH POWER! Check out www.YOUTHPOWERNY.org and get involved.
Free to Be Coming to the State Fair!
Statewide Meeting Tonight at 6:30pm.
Join Free to Be at the NYS Fair September 1st and September 3rd! We will be handing out information and representing at the LGBTQ booth on Youth Day(9/1) and Trans Day(9/3).
Our next meeting is Monday 8/14 6:30-7:30 pm. We have exciting news about a new statewide LGBTQ grant that is doing important work. Check Facebook for NYS Fair updates!
For more information or to join, contact FreeToBe@YOUTHPOWERNY.org.
Farewell from the Systems Advocate, Melanie Hecker
For the past four years, I have served YP! as the Systems Advocate. It has been a time of great growth for skills, knowledge, experience, and personal confidence. However, August 24th will be my last day as an employee of YOUTH POWER! I am leaving my position to pursue my studies at University at Albany in Public Policy full-time.
The experience I have gained from my time at YOUTH POWER has been invaluable. I have learned incredible lessons about disability, public policy, state systems, and myself. I have discovered what my strengths are, found my true calling in life, and found my ideal career path. I have also built relationships and alliances that will last me a lifetime.
Before being hired by YP!, I had tried many different majors at college and none had worked out. I had false ideas of what might work and what will not because I did not get the opportunity to see these careers first-hand. It was after my experience at YP! that I figured out what my ideal major and, by extension, ideal career was. That is because I was able to experience what that career entailed and everything that came with it. My experience does a good job at highlighting the importance of job shadowing and internship programs being available to youth with disabilities. It is often if not usually the case that a young person needs trial and error and first-hand experience to find the career that works for them. Young people need these opportunities to find the right career path and ensure they can live as full members of their community.
I will stay involved in YOUTH POWER's Action Working Group and in any other ways I can. I also will carry the skills I learned with me to my studies, using YP! priority issues as a basis for school projects and applying the knowledge I picked up to State and Local Government Courses.
Provide Feedback on How New York Comic Con and Other Events can be More Accessible!: By Joseph Munisteri
For those of you who have attended panels and workshops I have led or even just talked with me, you know that I am always up to something awesome! This time around it's an accessibility campaign that I am currently working on.
Let me give a bit of background on this. This October, as it happens every October, New York Comic Con returns to the Javits Center in New York City! But this year it will be different and much more difficult for people with both visible and invisible disabilities to navigate, de-stress when dealing with crowds, etc., as the Javits Center is undergoing construction.
To cope with this I have been in contact with the organizers of the event, and although they may not be able to do anything about the construction, they can create an awareness campaign for attendees about visible disabilities such as impaired movement, assistive technologies, people with mobility devices, visual impairments or even something like anxiety and depression. I have launched a survey that you can take and give feedback on what helps you cope during events, this feedback will, in turn, be used to create an awareness campaign for attendees and event organizers. As often times people don't realize that they can prevent an anxiety attack, a blocked hallway etc. Simply just by being aware of their surroundings and also allowing event organizers to have a better understanding of how they can make events better such as quiet rooms, larger hallways etc.
Let your voices be heard! Until next time!(p.s. watch this space next time for something even more special and awesome!)
#FacesofFACE: Highlighting the Incredible Work of FACE Members!
FACE has begun a digital storytelling project called #FacesofFACE that will be putting a spotlight on each FACE member and the incredible work we are doing to change the face of foster care in New York State.
Visit our Facebook page at www.facebook.com/faceNYS to see the posts; Like, comment, and share!
YP! Wants YOUth to Join the AMPLIFY-NY Planning Group
The AMPLIFY-NY planning group is planning regional youth leadership forums across the state, beginning with the pilot in the Capital District. Youth and young adults with developmental and other disabilities ages 14-24 are invited to join this group.
The planning group meets 1-2 times per month. Our Next meeting is Thursday, August 17 at 7pm.
Questions? Contact AMPLIFYNY@YOUTHPOWERNY.org
Hope Rocks Festival August 19 & 20
A Festival to Illuminate the Darkness of Addiction and Suicide
We are a culture in crisis. We are losing a generation to despair. These problems are not isolated to somebody else, they are in our town and our homes.
It is time to illuminate the darkness and put an end to hopelessness.
Morse Rocks presents a new and exciting attack on this epidemic called Hope Rocks. The Morse Rocks concept and objective will continue, yet undertake a broader scope and mission. The mission is to provide young artists with the opportunity to develop and share their talents in an authentic festival experience to let them know their talents matter and they impact lives.
This concept was originated to give those students and individuals who have a hard time fitting into the traditional "academic" setting provided by the public school and later in society-at-large. It is intended to let these individuals know that their talents and skills are appreciated and they are not alone.
For 2017, Morse Rocks will expand its vision toward the creation of "Hope Rocks." "Hope Rocks", adapted from the idea of the Relay for Life mixed with The HV Garlic Festival, will be a two-day "Hope Festival" featuring visual artists, filmmakers, performance artists, etc... gather and display their talents in an environment focused on bringing hope to those who are suffering the effects of addiction, depression, and social isolation.
Along with the arts, activities such as softball, volleyball, tug of war and human foosball are coordinated with lectures, demonstrations, small and large group counseling, mentoring and education available for the festival goers. A "Wall of Hope" would be located on the grounds for festival goers to place the names of loved ones who have suffered or presently suffer from these issues. This huge offering of activities and amenities will be available to the public at this free event.
As of now they have the enthusiastic support of people and agencies and have partnered with Sawyer Motors, Sawyer Chevrolet, the Town and Village of Saugerties to make this a reality in August 2017 at the Cantine Veterans' Memorial Complex. We need you to help us on this mission. Please consider joining Hope Rocks as a sponsor, vendor, service provider or team member. For more information email
rocksmorse@gmail.com
.
March for Justice: Historic March Taking Place from Harlem to Albany
Join Alliance of Families for Justice, allies, and supporters for this historic event from August 26-September 13, 2017.
They will be marching from Harlem to Albany, demanding an end to human rights abuses in New York State prisons and jails. All are welcome!
The key issues the March will address include:
Raise the Age of Criminal Responsibility
Family Visitation to Prisons
Meaningful reform of the use of solitary confinement
Close Attica and eliminate human rights abuse in prisons and jails
Meaningful reform of parole
Domestic Violence Survivors Justice Act (DVSJA) Campaign
For more information or to register for the march, visit
www.afj-ny.org
.
ACCES-VR State Rehabilitation Council (SRC) Seeking New Members: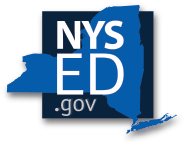 ACCES-VR State Rehabilitation Council (SRC) is seeking individuals interested in making a positive difference in the lives of New York State citizens with disabilities through their participation in the work of the NY State Rehabilitation Council (SRC).
The SRC is mandated under the US Department of Education's Rehabilitation Act to work in partnership with the Office of Adult Career and Continuing Education Services - Vocational Rehabilitation (ACCES-VR). Together, the SRC and ACCES-VR work to ensure that individuals with disabilities receive timely and effective vocational rehabilitation (VR) services.

The SRC provides advice and support to ACCES-VR through the work of five standing committees: Executive; Policy and Procedures; Quality Assurance and Improvement; Transition from School to Adulthood; and Workforce Development.

Membership of the SRC is specified through federal regulation and must include no less than 51% individuals with disabilities as well as representatives from a number of other constituencies and the public. Terms of service are three years with the option of another consecutive three-year term. All members must participate on at least one Committee. Monthly teleconferences occur with each committee and the full SRC meets quarterly in Albany. Travel expenses to attend the Albany meeting are reimbursed.
Although the SRC is particularly interested in members who have disabilities, members of minority groups, employers or representatives of business groups, interested persons who represent providers of services to individuals with disabilities, advocacy groups, parents and others are encouraged to apply. Additional information on the Council may be obtained by visiting: http://www.acces.nysed.gov/vr/state-rehabilitation-council-src, or you may contact ACCES-VR for more information @ 518-486-9519.

To indicate your interest, please send a resume and cover letter by August 31, 2017 through email (Melissa.Struffolino@nysed.gov) or fax 518-473-6073 that highlights your past experiences and how you might contribute to the work of the SRC.
To view the PDF version of this announcement, click here.
Registration Now Open for the 2017 Transition Age Youth Institute
Registration is Now Open for the 2017 Transition Age Youth Institute.
This event offers professionals in the field of rehabilitation the opportunity to:

enhance knowledge through interactive discussions in critical areas such as CTE & employment, inclusion, life-enrichment, literacy and managed care;
reflect and deliberate on the challenges and rewards of innovative designs and youth service delivery models;
collaborate with interested stakeholders; and
share, capture and take back experiences, strategies and informational tools that will successfully move transition services forward.
Information on initiatives available to students that destigmatize disabilities and empower youth by advocating for modifications and accommodations in high school;

Tips and best practices for strengthening the bridge between schools and service providers to build skills that support post-secondary employment programs;

An exploration into sensitivity training and effective strategies for employers to better assist people with disabilities;

Finding the "Opportunities" available in WIOA and an overview of the WIOA Youth Final Rule and how to become involved in youth programs and services;

Understanding youth mentoring and apprenticeships as an effective work-based learning approach;

Improving options for independent living by utilizing affordable housing options;
NYSRA SUMMIT 2017 Registration Now Available
Registration is Now Open for SUMMIT 2017:
Keep Calm and Climb On.
NYSRA's Rehabilitation Summit offers community rehabilitation professionals in the developmental disabilities and behavioral healthcare fields opportunities to enrich their knowledge base while exploring new and existing designs and service delivery models. Attendees are able to network and share experiences.

The Rehabilitation Summit equips attendees with the right tools and resources to move their agencies towards enhanced quality service outcomes.
New York State Suicide Prevention Conference September 18-19
Pillars of Prevention
Prevention in Health and Behavioral Healthcare Settings; Prevention Across the Lifespan in Communities; Better Data to Inform Suicide Prevention
September 18-19, 2017 | Hilton Albany, Albany, NY
NYC Conference Focuses on Mental Health Issues for LGBTQ People of Color
2017 In My Mind: A LGBTQ Peoples of Color Mental Health Conference
Thursday, Oct 5 & Friday, Oct 6
The Stewart Hotel
371 7th Ave. (@W31St.) NYC 10001
This two-day conference will focus on how LGBTQ peoples of color navigate mental health care by examining concerns with the new administration, developments and progress to date, and what the future holds.
Both days will feature presentations, small group workshops, and panel discussions, geared for clinicians and members of the community. A "Community Speak Out" even will offer an opportunity for conference participants to have their "say", express their thoughts on ways of addressing the mental health of LGBTQ people of color and the necessary next steps for improving this conference.
NYSILC Supported Patricio "Pat" Figueroa Scholarship
Since 2012, the New York State Independent Living Council, Inc. (NYSILC) has actively supported leadership opportunities for young adults with disabilities through the Patricio "Pat" Figueroa Scholarship.
This scholarship awards young adults (ages 18-28) up to $250 to attend conferences, training seminars, and other events to enhance their leadership abilities. The funding is aimed to help defray the cost of travel, food, and other out of pocket expenses.
This year, there is a timely opportunity to apply for scholarship money for the NYAIL Conference, held September 18-19th 2017 at the Hilton Garden Inn in Troy, NY. For more information about the conference, click here:
NYAIL Conference
.
Award recipients are asked to provide two items: documentation via a reimbursement form and completion of a follow up survey summarizing their experience.
The council makes decisions on a first-come first-served basis while attempting to maximize resources. Decisions also stem from a cost and need basis of the applicant. NYSILC aims to represent as many young leaders throughout the state as possible
.
If you have any questions, please contact Brad Williams at
bradw@nysilc.org
or (518) 427-1060.
Introducing Born This Way Foundation's Channel Kindness Awards!
Do you believe kindness is a force for good? Are you using generosity and compassion to power positive change in your community?
The Born This Way Foundation is looking for young people ages 13 to 24 to come up with a community event that embodies kindness. Winners will receive $500 and support from the Born This Way Foundation and Peace First to organize the event.
ELLA Paid Social Justice Fellowship - Applications Due Tuesday, August 15
Know a self-identified young woman ages 16-22 who wants to make change in her community?
Encourage her to apply for the paid social justice ELLA Fellowship!
The ELLA (Engage, Learn, Lead, and Act) Fellowship, named after civil rights leader Ella Baker, offers young women the opportunity to develop and implement a social justice project that addresses an issue in the Fellow's community.


The Fellowship includes a generous stipend and additional allowance to implement the project as well as specialized guidance and support from SNLP.


All Fellows are required to attend monthly retreats and check-in meetings, committing to a 9-month Fellowship cycle starting in October and culminating in June with a project showcase


In order to be eligible, youth must:

Be a self-identified young woman between the ages of 16 and 22
Have at least 2 years of prior leadership experience
Commit to attending monthly retreats in the New York City area or remotely (for non-local fellows)
Identify a mentor to support this community-based work
Be a self-motivated, passionate, and committed individual that wants to make change in their community
Have a good understanding of a social justice issue affecting a community they belong to
Desire to develop leadership skills and increase their self confidence
Upcoming Event and Employment Opportunities with the Mental Health Association of Erie County
Preparing for the Start of a Successful School Year
(for teachers' pets, class clowns, and everyone in between)
Join Erie County MHA for an interactive discussion in which they will address topics like school anxiety, organization, friendships, bullying, and more!
Friday, September 8, 2017 | 6pm-7:30pm
Wesleyan Church of Hamburg
Panelists include Youth Peer Advocates, parents, and school professionals!
Open to parents, students, and school professionals.
716-886-1242 ext. 345 // CCongilosi@eriemha.org
Hiring Youth Peer Mentors
The Erie Co. Mental Health Association located in Buffalo, is looking to hire youth peer mentors for in-home and community work with the Family Voices Network and the ECDMH System of Care.
If you are interested please contact Jenny Laney for more information
CEO Seeking Youth and Family Peer Advocate
CEO in Troy, NY is hiring a Youth and Family Peer Advocate.
CEO is seeking a young adult (between the ages 18 and 30) to function as a member of a team and deliver youth peer support and training services to other young adults. Youth peer support and training services are formal and informal services provided to youth who are experiencing social, emotional, medical, developmental, substance use, and/or behavioral challenges in their home, school, placement, and/or community centered programs. These services provide the training and support necessary for the youth to engage and actively participate in their service/treatment planning process and with the ongoing implementation and reinforcement of skills learned throughout service access.
CEO is also seeking a Family Peer Advocate to provide an array of formal and informal support services to families caring for or raising a child who is experiencing social, emotional, developmental, medical, substance use and/or behavioral challenges in their home, school, placement and/or community. Candidate will be encouraged to establish structured, strengths-based relationships with the parent/caregiver for the benefit of the child/youth.
Get Involved with National Campaigns!
Together, we can amplify our voices!
Below are the awareness campaigns coming up for September. Team up to Speak Up and Speak Out!
Kinship Care Month
National Guide Dog Month
Recovery Month
Suicide Prevention Month
Want to get more involved in YP!'s Advocacy efforts?
You can submit advocacy tips, articles, and more on topics that affect YOU!

Team up with monthly, weekly, and national day campaigns and email submissions to

info@youthpowerny.org

!
Google Maps Adds Accessibility Features
via The Mighty

Last month, Google announced a new initiative that will help people with disabilities find more accessible destinations through google maps.
In a
blog post
by Google product managers Shiva Thiagarajan and Rio Akasaka, the search giant said it will now allow users to add whether or not locations are accessible.
"Many of us take for granted simple things like walking through a doorway, taking the stairs to the next floor, or always having a comfortable seat at a restaurant table," the post says. "But for tens of millions of people worldwide, those very things aren't possible unless a place has a wheelchair accessible entrance, elevator or accessible seating."
Those using Google Maps can add information letting other map users know if a venue has wheelchair-accessible entrances, elevators, seating and parking. So far, accessibility information has been added to over 7 million locations.
To use Google's new feature, open the business listing (either on mobile or desktop), click or tap on the two-line description and then scroll down to the accessibility section. If the business selected doesn't have any accessibility information, or you want to add more details, you can select "Know what features this place has?" to let others know how accessible the location is.
To view the full article on The Mighty,
click here
.
The views and opinions expressed in third party messages and external links included in this eNews are those of the organization or individual mentioned. They do not necessarily reflect the official positions of YOUTH POWER!.
YP!

YOUTH POWER! is the New York State network of young people who have been labeled and are seeking change. Together, we have decided to speak up about our experiences because no one knows what it is like for us better than we do. Through peer-to-peer mentoring, we empower young people to be active citizens who are aware of government operations, their rights and the ability to use their voices to influence policies, practices, regulations and laws. We are young people helping other people, ensuring availability of self-help and peer support while changing systems so that young people get the support they need with the respect and dignity they deserve.

Nothing About Us Without Us!