Greetings!

Below is an announcement for Studio News subscribers, and I think you will be very pleased and excited. I know I am, and you might want to tell your friends. But first, a tip for better travel photography.

How much camera gear should you travel with?


This is a really personal question. It depends upon the individual and the known needs. Many professional photographers take cartons of equipment. A recent National Geographic Special on the Top 10 Photos of 2010, had one photographer checking in 13 containers of camera gear, lights, computers, back up equipment etc. at the airlines. Frankly, I cannot imagine doing that.

I believe in "less is more." Rarely do I carry more than one camera bag, and it usually contains one body and three lenses. I also carry a point and shoot.

Of all the equipment I own, my preferred travel camera is my Canon G10, and I have thought about upgrading to the current model, the G12. What I like about this high-end point and shoot camera is its broad versatility. It fits in a jacket pocket. It has a high-resolution sensor, 15mp. I rarely shoot with it on full auto, preferring the program modes. Occasionally, I shoot with it in manual mode. YES. I select the shutter and aperture before shooting. To me, this camera feels like a little Leica. Before the G10, I used a Canon PowerShot Pro1, with 8mp.

Naturally, it depends upon what you are planning to photograph on your travels. Personal vacation to record memories? Keep it simple. Beautiful landscapes for possible framing and decor? Possible magazine submissions with an article? Professional photo shoot? Make it easy on yourself. Take what will get the job done and only what you need. Camera gear can get heavy and take up space.


Following the path of pioneers, I traveled the Santa Fe Trail in New Mexico, carrying my point and shoot in the tank bag--very easy to grab and shoot. One of the Canon G10 features is a 16:9 aspect ratio for images, making it a perfect fit for including still images in widescreen videos without any gaps or overlap.


Just so you don't think I'm not being serious about photography, I usually have one of my professional cameras along, the Canon 1D MkII, 5D MkII, or maybe even the Hasselblad medium format camera. It's amazing that with that kind of professional equipment, I prefer a point and shoot for quick travel photos. I always pull out the sophisticated equipment for more elaborate images or when conditions dictate. Frankly, it's all about space and knowing how and when to use your equipment.

There are a lot of good cameras out there. Choose your gear based upon needs.


I've received very positive feedback from readers about the Studio News. People enjoy reading it, especially the travel related material. To thank you for your faithful readership, I have decided to give you first reports for an upcoming adventure, and when the adventure is complete, a free download to a full article. These reports will be identified with a unique banner, Sojourn Chronicles Special Report, and will not be produced on the web site blog.
It's for Studio News subscribers only!
The special reports will be all travelogue with a few tips thrown in, and will be sent from the road on a daily basis. I hope you will be entertained and perhaps enlightened, enough so that you will tell your friends.
Thanks again, for your faithful following. Let me know what you think.
The adventure begins later this month.
Thanks for reading. See you on the highway.
D. Brent Miller
Writer, Photographer
& Producer
Ph: 513-494-0105
Past Featured Photos
Economy Fine Art Prints are printed on 8.5 X 11 archival paper and ink, signed by DBrent.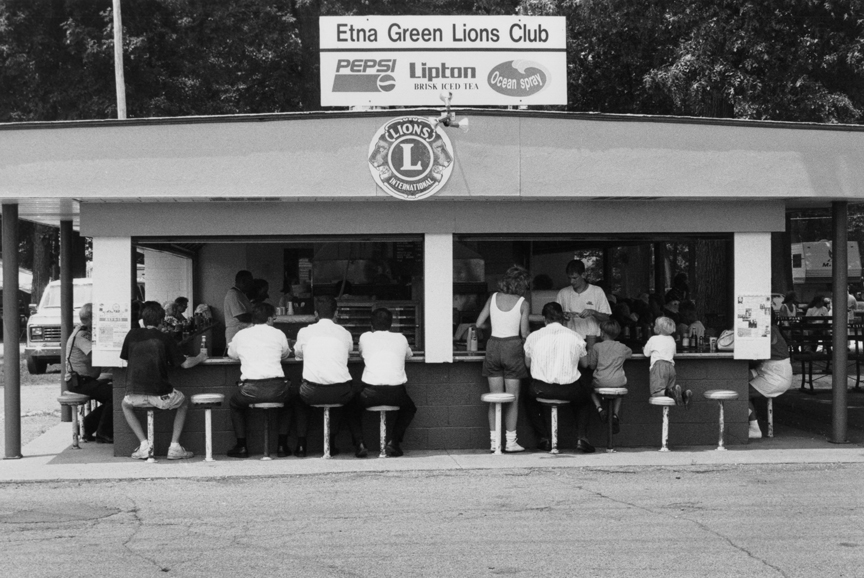 Lunch Counter
$24.99 + Priority Mail
Shipping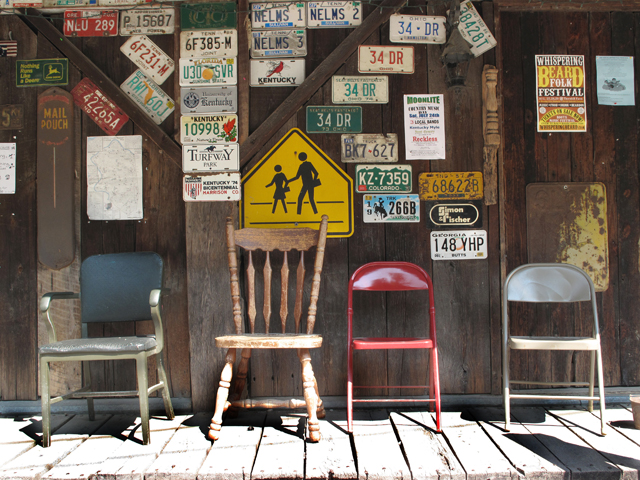 General Store Porch
$24.99 + Priority Mail Shipping.
Social Media


Watch Brent's
travel videos.
Forward to a Friend

Do you have a friend or family member that might be interested in receiving the Studio News?
Thanks!