The Birthday Wall: Create a Collage to Celebrate Your Child
by Dawn Herring
I'm excited to share with you my new e-book, The Birthday Wall, which is a detailed, step-by-step instructional book I've written that shows how to create a multi-dimensional, colorful visual collage to help celebrate your Child's birthday! As creator of this family tradition, I share how to research, plan, gather, create, and display all the elements of your child's Birthday Wall, which can enable you to validate, affirm and show appreciation for your child with who they are right now. You can buy it
here on Amazon or
here
on Smashwords
for just
$2.99

.
**A BIRTHDAY WALL STORY, FEATURING SARAH JOYCE BRYANT AND HER SON CODY**:

Be Refreshed with Dawn Herring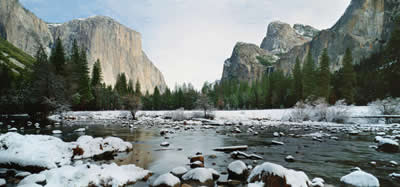 Refresh Your Kids
When you ask your child for some of their favorite memories, you may be surprised that most of them focus on the little things. Like an excursion you didn't plan for after school or a fun movie you watched together, or a game at the park in the sunshine where your child caught the ball when he was least expecting to. Take the time this week to treasure more of those little, surprising moments of pleasure and fun with your child.


Refresh Your Self
It's playtime! Yes, it is. Or have you forgotten your sense of play in all of your busyness? Yes, it's easy to fall into the routine that leaves you feeling flat and uninspired. But play can restore your sense of self, bringing out your authenticity and enthusiasm for life. Julia Cameron, author of The Artist's Way, shares her point of view: "I would argue that we never reach an age where play isn't productive." When you take time to energize and refresh yourself playfully, whether going antique shopping, coloring with crayons, or getting on the floor to play with your dog, you may find your productivity increase with balance and beauty. So, don't forget to play, every day.
For Your Journal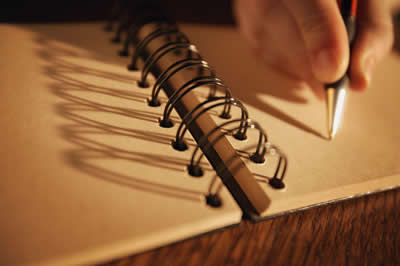 Journaling Tip:
It's the little things--our treasures-- we record in our journals that make life all the richer.
***
Q: Do you struggle with ideas for your journal entries or do you find yourself with continual feed from your life?
I have never been at a loss for content with my journal, but I do enjoy finding other ideas to incorporate into my entries that resonate and may enrich my journaling experience.
***
You're welcome to reply to the weekly journaling question; I may share it in a future edition of Refresh Journal.
My blog post:
The First Time
You're welcome to subscribe to my blog Refresh with Dawn Herring so you will always get my latest posts in your email to read at your convenience.
THE ARTIST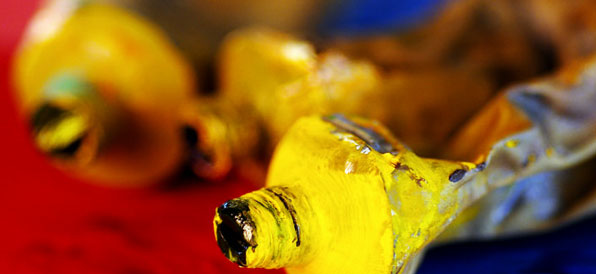 What is your typical artistic substrate? Canvas? Watercolor paper? Art Journal?
Dance floor?
How about an

Etch-a-Sketch

?
You remember those screens with the left and right knobs you moved to create lines and angles in up and down or right and left.
This Etch-a-Sketch Art Gallery is sure to surprise from various artists who created some seriously detailed art for your visual enjoyment.
You can never know what substrate will really work for you.
Dabble in something different to help give you a fresh perspective in your artistic expression.
"Creating art is a way of capturing beauty from your perspective."
My good friend and writer,
Dawn Maria,
for her super sweet #Follow Friday tweet:
"XXOO this #FF @DawnHerring (ever wonderful and lovely)"
Greetings!
Welcome to Refresh Journal: for a fresh perspective in all of life's dimensions!
You know it when you see it, hear it, feel it, think it, or write it: Treasure.

It touches the soul, awakens the heart, brings back fond memories, and adds dimension that livens and refreshes.
Whether it's a lyric to a song, a gift from an endearing friend or conversation between soul mates, treasure is intimate by how it resonates with the heart and what associations our minds create when we are in contact or engaged with it.
But sometimes we may not recognize a treasure until we become aware of it.
One of the ways you can create that awareness is by tuning into your life experiences and journaling those treasure spots, livening your recollection of them and heighten your focus on what matters most to you.
We touched on the many dimensions of life we treasure during #JournalChat Live this past week with our topic, Your Journaling: Your Life Dimensions. Highlights are below.
Also included are refreshing tips for your kids and your self plus a fun song pick titled, "You're Still the One," by Orleans.
The next time you're in need of a some treasure time, activate your awareness and tune in to the best of what your day holds--the hidden treasure of the heart.
Thanks for making Refresh Journal a part of your life treasure.
Host of #JournalChat Live and #JournalChat Links edition
JournalChat Pick of the Week:
Have you ever wondered what a difference you could make with your morning if you included a bit of journaling to start your day? It's easy to just get out of bed and rush into the routine and not consider the possibilities of what journaling in your a.m. can hold.
Mari shares some fabulous approaches to getting your day going with a refreshed and ready mindset. With relaxation, energy, and a bit of gratitude to liven things up, your journaling practice might just be the perfect prescription for a great start to a fabulous day!
Join us this Thursday for #JournalChat Live as we focus on journaling for a great wake up call with our topic, Your Journaling: Your Morning Message.
You're welcome to read this post prior to the Live chat on Thursday, and perhaps write an entry about how you have used your journal to get a great start to your day with the perfect morning message. You're welcome to share any discoveries you've made during our chat.
So join us on Thursday, October 25th, 2012 at 5 p.m. EST (2 p.m. PST) for #JournalChat Live on Twitter. Be sure to use the #JournalChat hashtag in your tweet!
Highlights from #JournalChat Live
Our topic for #JournalChat Live this past week was Your Journaling: Your Life Dimensions as we discussed how we can enrich our life experience by recording what truly matters to us. Highlights are below.
Here are some of the items from Amy Shearn's post, 15 Things Every Woman Should Write Down Right Now:
It just so happens that the first item is one I already engage in: writing about movies you're watched and books you've read. I love #7: The Most Unexpected Compliment You Ever Got; now that's worth the journaling page! #10 on Amy's list is cool: What Younger You Would Like About Present You; this one is a truly validating idea. It's interesting to think about our younger selves and how we would view our current selves from that perspective. How about #13 on Amy's List: The Best Surprise You Ever Had. Now here's one that would be insightful: #12. The Hardest Thing to Forgive. Amy suggests writing from the point of view of the perpetrator. That would give a new perspective on an old wound.
Here's my point of view and insight:
We're going to have some fun picking our favorites from Amy's list and share which Ideas resonate and why. I happen to be an avid reader so I have plenty to write about concerning books I've read. I don't keep a separate journal for a book list. I record my impression of the content from each day's reading. There are some dreams (#15) that are vivid and easy to remember; others are more overlapped with each other in my experience. I have read ways to record dreams that I found too complicated, so summarizing works for me. Any time you get a compliment, that is a HIGH point of your day; be sure to make space for it in your journal. We don't often toot our own horn, but why not in our journals, right? Let that younger self adore your current self lavishly. It's easier to focus on our foibles and mistakes rather than on what we're good at. Our younger self can emphasize the good stuff. I love it when my daughter writes a poem for me as a gift. That's always a pleasant and meaningful surprise.
From Eleyne-Mari:
I would say that the most common one for me is #15. I have some incredibly BIZARRE dreams! I just summarize [them]. But if anyone EVER read my dream journal, they'd be calling the guys in the white coats! [Your True Happiness] is what I call 'visualization'. It's how I've made all my dreams come true! Wow--[The Most Unexpected Compliment] what an EXCELLENT idea! Helps to build self-esteem as well. Success is being happy and healthy and loved--with a writing pen in my hand! I think my younger self would have been amazed at what I have accomplished, but not so impressed that I'm not a movie star and I didn't marry a pro baseball player as originally planned! Mine [Best Surprise] was the surprise 40th birthday party my husband planned for me 17 years ago.
From Hannah Joy:
Whether it's a book I've read, a movie I saw, a lesson learned or a fun experience, it goes in the same place. I don't want to keep track of a bunch of journals either. I end up wasting paper. I have several volumes of 'everything' journals.
From Dr. Michael Pearlman:
Memory of younger self is guidance for possible dreams, purpose not realized. Our [Out of the Whirlwind] view is to keep separate fields [younger and adult selves] so one doesn't diffuse the other and the senior structure is our knowing and vision.
And to summarize:
What we choose to include in our journals can tell us the deeper story of what really matters to us, making our lives richer.
Take time to record your treasure in your journal this week and see how your life experience sparkles on the page.
Join us on 10/25/12 at 5 EST/2 PST for the next session of #JournalChat Live. Topic is in the section for Pick of the Week.
Sometimes the little treasures are just plain fun.

Orleans - Still The One -with lyrics
As you tune in to your treasure tidbits this week, encourage a friend to check out a few of their own. Then share your findings with one another; a blessing shared is a blessing compounded.
Dawn Herring
Host of #JournalChat Live and #JournalChat Links Edition on Twitter
Author of The Birthday Wall: Create a Collage to Celebrate Your Child
REFRESH YOUR BODY
WITH VEMMA
I would like to share with you a new product I've discovered called
Vemma.
It's a liquid supplement with vitamins, trace minerals and more in a super-fruit base called Mangosteen. This liquid supplement has high assimilation and has increased my energy. Plus it tastes really good.
Not only does
Vemma
have some great health benefits, it's also a great business opportunity for those looking to boost their income and share a terrific product at the same time.
If you'e interested in purchasing any of the Vemma products, you're welcome to follow the links or reply to this email to get in touch with me!