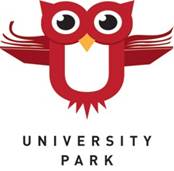 2300 S. St. Paul St., Denver, CO 80210
720-424-3410
Principal
Parent Satisfaction Survey
Parent Satisfaction Surveys will be coming home with your students today! This survey helps us understand how well our school is supporting your students' needs and is a part of our School Performance Framework (SPF). These surveys are anonymous and confidential. We will never see your individual responses, only the total and averages at the school level.


Each household will receive one survey which should be completed and returned by mail in the prepaid return envelope by Monday, April 23rd. Click
here
for more information or contact the main office at 720-424-3410 with questions.
*Don't forget to download the UPark App
HERE
!
PTA News
The online portion of the 2018 UPark Auction begins tonight at 7:00 PM. To participate in the fun, please go to upark.ptapal.com. There are over 450 items to bid on worth more than $65,000! To bid on items, you will need to create an account (if you haven't done so already), which will require you to enter your credit card information. The credit card will only be charged if you win an item. The online auction will end on Thursday, April 19, 2018 at 9:00 PM, but the fun doesn't end there!
The main event is on Saturday, April 21, 2018 from 6:30 PM - 10:30 PM at the University of Denver, so don't forget to purchase your tickets. The last day to purchase tickets online at $45 per person is Sunday, April 15, 2018. To purchase tickets, please go to upark.ptapal.com. To purchase tickets at the door, the price will increase to $60 per person. Your ticket includes dinner and live bluegrass music performed by Scott Slay and the Rail. There will also be a cash bar, games, and a live and silent auction. We hope you will put on your favorite pair of blue jeans and kick up your boots to support our great school!
See below for the list of individuals that will be a part of the School Principal Selection Advisory Committee. Please contact Alona Hastings or Timothy Dale with questions.
Alexis Matter

Elizabeth Reynolds

Mindy Ostrom

Corrigan Carlson

Samantha Byrne

Allie McMahon(if needed)
Rachelle Montanaro

Jen Frenkel

Tamara Reese

Terry Bower

Angela Rathbun

Jennifer Morton
April Core Value
In April, UPark is celebrating our core value of RESPONSIBILITY!
All classes are discussing ways to be responsible while at school, and in our community.
We will be doing "read-alouds" on the topic of responsibility as well as participating in activities related to Earth Day. You'll also see posters and reminders around the school on what responsibility looks like in different parts of the building.
3rd Annual UPark Golf Tournament
Join us for the 3rd annual UPark Golf Tournament!
When: Saturday, May 12th starting at 8am
Where: Wellshire Golf Course
Digital Flyer: Click here
!
*We still have plenty of openings for the tournament, please share the above information with family, friends, and colleagues!!!
Join the Collaborative School Committee!
Get involved -- gain deeper knowledge into UPark and contribute to our school's success!
Ever wonder how the school district achievement scores really work? What makes up the school budget? How the principal makes key decisions and evaluates success? Join the Collaborative School Committee and participate with other parents, the principal and
UPark teachers
in better understanding and impacting UPark.
The primary functions of the CSC include assisting the principal with the school's mission & vision, providing guidance on an annual balanced budget/UIP, and obtaining community involvement to help achieve school and district goals (when appropriate).
UPark has 3 open positions on the committee (one immediate and

two

next fall)

Meetings are typically 1.5 hours, once a month

If you have interest, please

complete and submit the nomination form to the main office by the end of April for consideration.
This is my 2nd year as a CSC member and I have found the experience to be valuable and rewarding. I have gained deeper insights into how UPark is run and have the ability to contribute to its ongoing success. I would encourage fellow parents to participate.
-Julie Tschida Brown - UPark parent (Khloe - 4th and Lucas - graduated 6th)
Kindergarten
Please welcome Alexis Morof back to the UPark team! She has accepted our Kindergarten teaching position starting next school year. Please read more about Alexis
here
.
Personalized Learning
Sarah Holdeman has accepted a full time teaching position at Polaris Elementary for the 2018-19 school year. Her current position was reduced from full time to part time by central office. We wish her well in her new position and will miss her at UPark. Please click here to read her community letter.
Special Education Paraprofessionals
We are excited to welcome Edward Rogers and
Gregory Shackelford to our staff! They will be supporting in room 205 with Ms. Kendra, Mr. Pete and Ms. Nicki.
1st Grade Paraprofessionals
Anne Jones will be joining our 1st grade team as a paraprofessional for the 2018-19 school year. Click
here
to read more about Anne.
Red Apple Recycling Clothing Drive
Red Apple Recycling (the little red house by the staff parking lot) is holding their annual spring recycling drive.
Drop your gently used clothing and shoes off at the "little red house" April 9 through May 7. You will be helping a great cause while also supporting UPark. Please bag your donations for easier collection. Click
here
for more information.
Summer Construction
University Park will be closed for the summer starting June 4th due to construction. Scopes of work for 2018 Summer Construction include:
Condensate piping replacement throughout the building (all 3 levels)

Unit Ventilator replacement (all rooms)

Kitchen Waste Line replacement (basement level)
3rd Annual UPark Golf Tournament
When: Saturday, May 12th starting at 8am
Where: Wellshire Golf Course
Digital Flyer: Click here
!
*We still have plenty of openings for the tournament, please share the above information with family, friends, and colleagues!!!
For Discovery Link Summer Camp information please click
here.
Registration for 2018-2019 Discovery Link
Registration for current families goes live online on Monday, April 16th

Registration for new families goes live online on Monday, May 7th

For more information please click

here.
Questions? Please contact Jesse.
University Park Elementary Calendar
Click on the calendar icon to the right, look below, or visit the
University Park Website
to access calendar information!
5 Star Wizard Hat Students
Congratulations to last week's 5 Star Wizard Hat students! They were recognized by their teachers for positive behavior.
Last week's students include: Zain Arafin, Kaiden Enloe, Lincoln Barber, Penny Peng, Lily Turner, Elsie Chen, Evan Lewis, Jordan Stevenson, Damien Manzanares, Clessie Mugisha, Ryder Ward, Cruz Valdez, Beckett Wander, Ella Sudar, Henry Ford, Saiya Langefels, Harry Hemenway, Finn Donahue, Eileen Zheng, Kydall Kerr, Zach Alleman, Fox Long-Pearlman, Ramsey White, Calvin Davidson, Abby Hazelwood, Jimena Perez, Alejandro Adame, Angelo Alas-Sanabria, Henry Thole, Ben Mendez, Lizzie Pischel, Devin Vest-Moore, Olivia Stevens, Crosby Dethmers.
Wizard Hats are given throughout UPark to celebrate students' good choices and positive behavior. We use a common vocabulary and teach Critical Thinking skills using the BrainWise curriculum. Each week there is a random drawing of 2 students done by classroom teachers. These children are photographed and receive a token of our appreciation.
*At the end of each month we will be donating all clothing in the lost and found and anything left in the halls (all clothing will go into our little red school house in our parking lot).