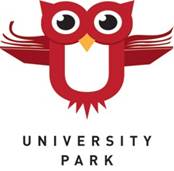 2300 S. St. Paul St., Denver, CO 80210
720-424-3410
Principal
3rd Annual UPark Golf Tournament
Join us for the 3rd annual UPark Golf Tournament!
When: Saturday, May 12th starting at 8am
Where: Wellshire Golf Course
Digital Flyer:
Click
here
!
*We still have plenty of openings for the tournament, please share the above information with family, friends, and colleagues!!!
*Don't forget to download the UPark App
HERE
!
PTA News
The online portion of the 2018 UPark Auction ends tonight at 9:30 PM, so don't forget to bid on your favorite items!

New items have been added just this week!

To bid, or to view the closing times of each category, please click here. J
ust because the Online Auction ends tonight, doesn't mean the fun ends there!
The main event is this Saturday, April 21, 2018 from 6:30 PM - 10:30 PM at the University of Denver in the Gold Room. Tickets may be purchased at the door for $60 per person. Dinner and live bluegrass music will be provided. There will also be a cash bar, games, photo booth, and a live and silent auction. Parking is available in Lot 103C located on the Southeast corner of South High Street and Buchtel Boulevard. The Gold Room is located in the Ritchie Center overlooking Magness Arena.
A Before Party will be held at Asbury Provisions (located at 2043 South University Boulevard, Denver, CO 80210) at 5:30 PM, and an After Party will be held at the Pioneer (located at 2401 South University Boulevard, Denver, CO 80210) following the event.
For more information, including a map of the University of Denver, please click
here
. Our goal is to raise $75,000 and all the proceeds will benefit UPark Elementary School. The Items will be distributed to the winning bidders on Monday, April 23, 2018 from 3:45 PM - 6:00 PM in the Gifted and Talented Room (#107).
Parent Satisfaction Survey
Parent Satisfaction Surveys came home with students last week. Please complete the survey and return it by mail in the prepaid return envelope by Monday, April 23rd.
This survey helps us understand how well our school is supporting your students' needs and is a part of our School Performance Framework (SPF). These surveys are anonymous and confidential. We will never see your individual responses, only the total and averages at the school level.
Click here for more
or contact the main office at 720-424-3410 with questions.
Restaurant Night
Paxti's Pizza & Glacier Ice Cream
Don't miss this fun night out at Kent Place! Eat at Paxti's Pizza AND Glacier Homemade Ice Cream & Gelato (
3455 S. University Blvd.
) on Wednesday, April 25
th from 4pm - close
and they'll donate a portion of all food sales to UPark (including take out, delivery and dine-in at Patxi's!). Please be sure to mention UPark to ensure donation!
It's time for the UPark School Wide Spelling Bee!
Does your child love spelling and learning new vocabulary words? Is he or she a first through fifth grader? If so, come join the fun!
Spelling word lists were sent home by classroom teachers via email last week. For more information or to obtain another copy of the word lists, please click here
. Thank you!
Heather Wise, UPark GT Teacher
Join the Collaborative School Committee!
Get involved -- gain deeper knowledge into UPark and contribute to our school's success!
Ever wonder how the school district achievement scores really work? What makes up the school budget? How the principal makes key decisions and evaluates success? Join the Collaborative School Committee and participate with other parents, the principal and
UPark teachers
in better understanding and impacting UPark.
The primary functions of the CSC include assisting the principal with the school's mission & vision, providing guidance on an annual balanced budget/UIP, and obtaining community involvement to help achieve school and district goals (when appropriate).
UPark has 3 open positions on the committee (one immediate and

two

next fall)

Meetings are typically 1.5 hours, once a month

If you have interest, please

complete and submit the nomination form to the main office by the end of April for consideration.
This is my 2nd year as a CSC member and I have found the experience to be valuable and rewarding. I have gained deeper insights into how UPark is run and have the ability to contribute to its ongoing success. I would encourage fellow parents to participate.
-Julie Tschida Brown - UPark parent (Khloe - 4th and Lucas - graduated 6th)
The Community Forum will take place on April 30th at 6:00 PM in the auditorium. This forum is a chance for community members to get to know the final 2-3 UPark principal candidates. All are welcome to attend.
See below for the list of individuals that will be a part of the School Principal Selection Advisory Committee. Please contact Alona Hastings or Timothy Dale with questions.
Alexis Matter

Elizabeth Reynolds

Mindy Ostrom

Corrigan Carlson

Samantha Byrne

Allie McMahon(if needed)
Rachelle Montanaro

Jen Frenkel

Tamara Reese

Terry Bower

Angela Rathbun

Jennifer Morton
4th Grade
Lauren Beatty will join the UPark team as a part time 4th grade teacher starting next year. We are excited to have her as part of the UPark team! Click
here
for more about Lauren.
Kindergarten
Please welcome Alexis Morof back to the UPark team! She has accepted our Kindergarten teaching position starting next school year. Please read more about Alexis
here
.
Personalized Learning
Sarah Holdeman has accepted a full time teaching position at Polaris Elementary for the 2018-19 school year. Her current position was reduced from full time to part time by central office. We wish her well in her new position and will miss her at UPark. Please click here to read her community letter.
Special Education Paraprofessionals
We are excited to welcome Edward Rogers and
Gregory Shackelford to our staff! They will be supporting in room 205 with Ms. Kendra, Mr. Pete and Ms. Nicki.
1st Grade Paraprofessionals
Anne Jones will be joining our 1st grade team as a paraprofessional for the 2018-19 school year. Click
here
to read more about Anne.
Summer Construction
University Park will be closed for the summer starting June 4th due to construction. Scopes of work for 2018 Summer Construction include:
Condensate piping replacement throughout the building (all 3 levels)

Unit Ventilator replacement (all rooms)

Kitchen Waste Line replacement (basement level)
3rd Annual UPark Golf Tournament
When: Saturday, May 12th starting at 8am
Where: Wellshire Golf Course
Digital Flyer: Click here
!
*We still have plenty of openings for the tournament, please share the above information with family, friends, and colleagues!!!
Attention Tuesday Yoga Families: There will NOT be Yoga on 4/24

For Discovery Link Summer Camp information please click here.
Registration for 2018-2019 Discovery Link
Registration for current families goes live online on Monday, April 16th

Registration for new families goes live online on Monday, May 7th

For more information please click

here.
Questions? Please contact Jesse.
University Park Elementary Calendar
Click on the calendar icon to the right, look below, or visit the
University Park Website
to access calendar information!
5 Star Wizard Hat Students
Congratulations to last week's 5 Star Wizard Hat students! They were recognized by their teachers for positive behavior.
Last week's students include: Mohan (Sissi) Wei, Kyndall Kerr, Adrie Wilson, Luke Yeh, Dawensley Hornak, Rachel Garcia-Villatoro, Collier Miller, Bryan Wills, Fiona McCaughey, Gracyn Mitchell, Layla Hurd, Ella Sudar, Semus Slevin, Ken Kojima, Olivia Stevens, Bennet Shear, Charlotte Hayes, Owen Fairchild, Ruby Dokken, Chris Trujillo, Ellis Reedy, Jack Carmichael, Hadley Paben,
Wizard Hats are given throughout UPark to celebrate students' good choices and positive behavior. We use a common vocabulary and teach Critical Thinking skills using the BrainWise curriculum. Each week there is a random drawing of 2 students done by classroom teachers. These children are photographed and receive a token of our appreciation.
*At the end of each month we will be donating all clothing in the lost and found and anything left in the halls (all clothing will go into our little red school house in our parking lot).