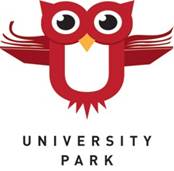 2300 S. St. Paul St., Denver, CO 80210
720-424-3410
Principal
We are so excited to welcome our teachers back to school this Friday to start planning and preparing for the upcoming school year! This planning time, which is called the DPS "Green Week", is a time in which teachers will be busy setting up classrooms, re-grounding in our school wide goals, and re-connecting with each other following a much needed summer break!
Please click
here
to view the email that went out in late July with teacher welcome letters, school supply lists and class rosters.
Kindergarten families, please make sure to carefully read the Kindergarten Welcome Letter in the email linked above to sign up for your student's assessment time and view their meet and greet time.

Please note that if you registered after the July email went out your student will not be listed on a roster. You should receive notification of your class assignments directly from our school office. Please reach out with any additional questions.
Annual Family Update/Registration Information
Online Annual Family Update-
Closes August 30th at 4:00pm
All families must update student information before school starts each year through Annual Family Update or our in-person registration. If you complete this online process you are not required to attend UPark's in person registration on August 8th and you avoid the need for paper forms.
In order to participate in the online Annual Family Update, you must have an active DPS Parent Portal account. Click here to complete your Annual Family Update.
In-Person Registration/Information

Update-TODAY
If you are unable to complete the online Annual Family Update process (see information above) please register in person today, August 8th until 6:00pm at University Park Elementary.
Download the New UPark App!
The UPark phone app is being upgraded for the 2019-20 school year. The new app will offer new features as well as text translated into the language of your choice. Our current app will no longer be in use at the start of next school year so download now
to receive important information and access school resources in one easy place.
Follow these steps to setup the app:
Search "Flyer School" in the Apple or Google play store or visit

https://www.flyerconnect.org/app
Accept push notifications and then push the "+" button and search and select

University Park

and click "add".

You can tap the language button on the bottom left of the screen to select preferred language.

Tap our school to view school content
UPark Fun Run and Carnival
The annual University Park Elementary School Fun Run and Carnival will be on
Sunday, September 22nd from 11-2:30pm.
Please mark your calendars and be on the lookout for more details in the weekly newsletters and room parent emails. We are very much in need of committee members and volunteers, especially for the grill the day of.
Our next carnival committee meeting will be on Wed, Aug 21st after school drop-off at 9am.
Please join us at the picnic benches on the school playground.
Are you interested in helping out with your child's class this year? We could use a few more parents to take on room-parent roles. Room parents help communicate class and school related information to families and help organize class parties and teacher gifts. If you have a little extra time in your schedule and would like to be a room parent, please let us know! Contact Julia Layton, Room Parent Coordinator, at

laytonjulia@yahoo.com.
2019-2020 Staff Updates
As we head in to a new school year we wanted to keep you updated on a couple changes to our school staff.
We are excited to announce that Kari Hale, former Kindergarten teacher, will now be UPark's art teacher! We have hired Anne Jones to be our new Kindergarten teacher. Anne has been a teacher in previous years and was also a Paraprofessional at UPark, supporting our 1st grade classrooms. We look forward to a fantastic school year!
UPark Fall before and after school enrichments are starting soon! We would love to have you attend our Fall Enrichment Fair on August 22 from 3:45pm - 5pm on the playground (weather permitting). Please
stop by to meet the providers and learn more about the more than 20 classes being offered this session!
Registration for session 1 of Enrichments will open to all families on August 23. Enrichment classes will begin on September 9.
University Park Elementary Calendar
Click on the calendar icon to the right, look below, or visit the
University Park Website
to access calendar information!
July 15-August 30:
Annual Family Update (online registration/information update)
Thursday, August 8 (7:30am-6:00pm):
In-person registration/information update (not required if you complete online Annual Family Update)
Thursday, August 15:
Supply Drop-off (4:30-5:30) and Family Picnic (5:30-6:30)
Monday, August 19:
1st-5th Grade first day of school (KG Meet and Greets)
Tuesday, August 20:
Kindergarten Assessment Appointments (sign up link in Kindergarten welcome letter below)
Wednesday, August 21:
Kindergarten first day of school
Monday, September 2: No School-Labor Day
Wednesday, September 4 (6-7:30 pm):
Back to School Night
Monday, September 23:
No School-UPark Planning Day
Helpful Links

*At the end of each month we will be donating all clothing in the lost and found and anything left in the halls.