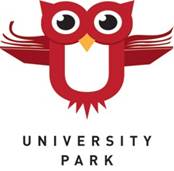 2300 S. St. Paul St., Denver, CO 80210
720-424-3410
Principal
Families and students, we need your help to get our school grounds ready for winter! Starting today through Sunday, December 16th, we'd love for you to rake a bag or two of leaves before or after school, or come up on the weekends for a romp on the playground and a few bags. We'll leave a couple of rakes and bags by the picnic tables outside of the gym, but bringing your own would be most helpful. A $25 gift card to Cold Stone will be given to the student or family who bags the most! Send a picture of your bagged leaves along with the name of your student to PTA Grounds Chair Becky Limanni at b.limanni@comcast.net for the chance to win the gift card!
PTA News
Our next general PTA meeting is 6pm Tuesday Dec 11th.
Babysitters and snacks will be provided for the kids. Please RSVP here.
Also note, that the January PTA meeting date and location have changed. We will be meeting January 15th at Vice President Angela Rathbun's house for a New Year PTA celebration. Mark your calendars and plan to bring items for the auction. An invitation will be sent to all PTA members in January.
Restaurant Night Tonight!
December 6th - Cuba Cuba Sandwicheria (Glendale location)
Take a break from the holiday hustle (
and cooking
) by joining us for Restaurant Night at Cuba Cuba today, December 6th! 20% from
all
food and beverage sales will be donated back to UPark between the hours of 11am and 9pm! Just mention UPark to ensure the giveback. See you there!
Please join us Thursday, December 6th at 7pm

at

Asbury Provisions to
grab drinks, appetizers and help us choose the auction caterer and entertainment.
SAVE THE DATE: January 10th at 7pm, join us for our January meeting, held at our new auction location,

Archetype Distillery. We will kick off procurement! Email

Oiler02@gmail.com

if interested but cannot attend.
We are excited to announce the continuation of the UPark Holiday Adopt-A-Family program!
In our UPark community, we have a number of families who benefit from the generous donations provided through this program. Many of our UPark families are struggling with the challenges of poor health, the loss of a loved one, or homelessness.
If you would like to participate in the Adopt a Family program, we ask that you do so by purchasing a gift card, in any amount you choose, to either Walmart or Target. We started this tradition last year, and we received a lot of support. Our families receiving these gifts appreciated the opportunity to shop for their children, and it was easy for donors to participate!
Anytime between now and Friday, December 7th,
you can drop off your gift cards to the main office with either Ms. Alexis or Ms. Rusin.
Thank you in advance for giving what you can. Your generosity will make this season brighter, and bring joy to others in our UPark community!
May you and your loved ones share a warm and wonderful holiday season!
Green Winter Ornament Challenge
Between December 10th and 19th all UPark Students are invited to

create a "green" ornament by reusing or repurposing recyclable and/or compostable materials. Using these materials create a UPark

Owl or Small Carbon Footprint ornament and bring it to the hallway outside the main office. Students will label their art with the labels found in the green box and hang the ornament on the garland outside the main office.
Prizes will be awarded for creativity, use of the owl or footprint theme and materials! This challenge is sponsored by the Student Green Team. Please email the Green Team with questions at
uparkgreenteam@gmail.com.
Congratulations Speed Stackers!
624,390 stackers participated in the world speed stack day and broke the Guinness World Record!
On November 8th, 624,390 stackers from 2,833 schools and organizations from 25 countries took part in breaking the world record for most people speed stacking on one day. The previous record was 622,809.
Grades Available in Parent Portal
First trimester grades are now available to view in Parent Portal. Click
here
to sign in or create a new account. Please notify the office if you need a paper copy of grades.
GOT PHOTOS? We would love to include them in this year's yearbook! You can email them to
Winter enrichment has begun.
If your children are enrolled in any enrichment courses, please help remind them. Teachers have rosters of who will be attending PM enrichment courses each day.
To report any enrichment absences - please contact the front office, Austin, or Kyle.
University Park Elementary Calendar
Click on the calendar icon to the right, look below, or visit the
University Park Website
to access calendar information!
UPark Owl Ticket Students
Trait of the Month (November/December): Caring
Congratulations to last week's Owl Ticket students! They were recognized by their teachers for above and beyond positive behavior.
Owl Tickets are given to students for going above and beyond in one of our five core values: caring, cooperation, responsibility, respect and joy. Owl Tickets f
ocus on the school's trait of the month, g
ive students a chance to participate in the weekly "Owl Tickets" photo and will be
posted on the new "UPARK" letters in our main hallway.
*At the end of each month we will be donating all clothing in the lost and found and anything left in the halls (all clothing will go into our little red school house in our parking lot).