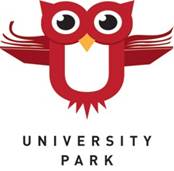 2300 S. St. Paul St., Denver, CO 80210
720-424-3410
Principal
With Valentines Day last week and other candy heavy holidays on the horizon, we wanted to take some time to highlight our UPark focus on wellness and healthy choices.
Please take some time to review UPark's wellness policy when packing student snacks and lunches.
We encourage fresh fruits, vegetables or other healthy choices (such as yogurt or a cheese stick) for our students. This simplifies snack time for kids, parents and teachers and promotes healthy lifelong snacking habits. If your child has special needs for snacks, please speak with your classroom teacher. For additional information about our wellness policy check out the UPark website here.
PTA
Save the Date-Spring Classroom Clean-Up!
Please mark your calendars for our annual UPark PTA sponsored classroom cleanup day, which is Saturday, March 14th from 8:30am-12:30pm. A good spring cleaning will help make every learning space more inviting, so please bring your rubber gloves, some rags, and some energy! Our custodial staff does a great job, but we will be addressing specific requests from the teachers and smaller items that our kids touch every day.
Thank you for helping to keep UPark a great learning environment!
The UPark Auction Committee is looking for donations of additional bottles of wine or spirits for a live auction Plinko game!

Please help us to make this game a success by donating.

We need 60 additional bottles, valued at $20 or above. Bottles can be dropped off in the main office or contact Audrey DeHarty at
audreydeharty@gmail.com
to arrange to drop off.
Specials (Art, Drama/Music, Library, PE)
Art
Kindergarten and 1st
grades have recently finished Pablo Picasso and Keith Haring inspired works of art using collage, contour lines, contrast and color. 2nd
and 3rd
graders have also worked on Picasso Cubist-style paintings and are currently creating radial symmetry designs using fractions. 4th
and 5th
grades also learned about Pablo Picasso and created amazing Picasso-inspired self-portraits using collage and paint. Currently they are channeling their inner Andy Warhol through printmaking. Thank you to all who came to Art Night and especially to the wonderful parent volunteers! The next Art Show will be March 19th, featuring botanical paintings by 2nd
and 3rd
graders.
Drama and Music
Students in Kindergarten and 1st Grade recently engaged in dramatic play centers where they explored playing characters that would exist in various environments, including a medical office, grocery store, post office and restaurant. They are now working on producing rhythms on different non-pitched percussion instruments, which are made of wood, metal or skins, and are played by scraping, shaking or striking.
2nd and 3rd Grade students are working hard on staging their Robert Munsch plays for our March 19th evening performance. More information about this show will be sent home in Thursday Folders in the next few weeks.
4th Grade students are wrapping up a keyboard unit where they learned six chords that allowed them to play along with a host of rock and roll songs. They even tried their hand at composing a song of their own using a four chord progression on the C Major scale and putting it over a keyboard beat/tone of their choice.
5th Grade just finished a blues unit where they composed their own lyrics in AAB form and played a I, IV, V blues chords progression along with it on the keyboards. They are now beginning to audition for their roles in the various Shakespeare plays we will be taking to the DPS Shakespeare Festival at the end of April.
Library
For the second half of the school year we are focusing on refining and improving library skills. Kindergarten and first graders are working on finding books in the Everybody book bins by using in-depth browsing skills, knowing how to find authors they love, and how to find series. Second and third graders are working on their DPS database skills, specifically using the Destiny Discover database to search for and locate books on the UPark library shelves along with building wish lists, holding books and writing book reviews. Fourth and fifth graders are strengthening their online and internet skills including how to do accurate and in-depth searches on the DPS data bases. They are also being introduced to higher level, more current and diverse fiction texts.
Physical Education
We have been working on speed stacking and gymnastics in PE this trimester! The students' focus has been on hand eye coordination and fitness with the speed stacks. In gymnastics they have been working on skills relating to balance and strength, jumping and landing, weight transfer, and partner stunts. We are also hitting some of our dance standards by creating movements that flow, choreographing routines as individuals and with partners or groups, presenting a showcase of their mastered skills, and providing specific feedback to help each other grow and succeed. We will continue to focus on those dance standards with the next couple units including jump rope and dance!
"Just play. Have fun. Enjoy the game." - Michael Jordan
Coming next week: 1st Grade!
UPark Backpack for Kids Food Program
Volunteer Day at Food Bank of the Rockies
Please join the UPark PTA's Backpacks for Kids Food Assistance program for our 2nd Annual Volunteer Day at Food Bank of the Rockies on Saturday, February 22, 2020 from 8:35 AM to 12:00 PM. We are looking for 20 adults to volunteer in support of our UPark Backpacks for Kids food pantry. Each adult may bring up to two 4th or 5th grade students to volunteer alongside them as we pack boxes with non-perishable foods for Colorado families in need. For each person who volunteers for the 3.25 hour shift, Food Bank of the Rockies will credit our food pantry with 20 pounds of non-perishable food. This will go a LONG way in helping the 30+ UPark families the Backpacks for Kids program supports each week!



Please volunteer by signing up HERE. Click the links below for additional forms and information.
For more information, you may contact the UPark Backpack for Kids Committee chair, Ellen Landy, at
landysteward@comcast.net
or (720) 434-4999.
The
UPark Intermediate
Band
is playing with the
DU
pep
band
alongside students from Cory and Slavens schools for the final
DU
Men's Basketball game of the season on
Saturday February 29th at 1pm
! We invite the UPark community to come support our students at the game. Tickets will be available through the school office until February 21st at a cost of $12 each with $7 from each ticket sold directly benefiting the
band
program at UPark.
CMAS Testing Dates
Please take a moment to mark your calendars with our CMAS testing dates for grades 3-5. Our schedule this year will reflect our focus on condensing the testing timeframe to lessen the impact on daily instruction. As you will see we will be testing over the course of 6 days instead of our previous schedule which had students testing over 9 days.
Please work to schedule appointments and vacations around these dates. If you know your student will be absent on one of these dates, please let your child's teacher know as soon as possible.
We need your photos to make the UPark Yearbook a wonderful keepsake for all of our kids!
Please submit photos to
photo@uparkelementary.org.
Winter Enrichments Ending Soon
Tuesday-Friday Winter enrichment classes will end February 25th-28th (based on the day of week). Monday enrichments will end on March 2nd.
Spring Enrichment Registration
Spring enrichment registration opens Tuesday, February 18th at 8:00am
and closes Monday, March 2nd at 6:00pm. Click
here
to see the spring class offerings and for information on registering.
Scholarships are available for Spring Enrichment!
To apply for a full or half scholarship please fill out
THIS
form and email it to
Julia Lamberton
no later than Monday, March 2nd.
New Family Managed Calendars-Discovery Link
In regards to the new Family Managed Calendars for this upcoming school year, we would like to provide you as much support as possible as we try to navigate this change. This
video
on the Discovery Link website can provide more information about the process or email
Discovery_link@dpsk12.org with questions
. While we cannot guarantee that there will be a spot for your student each requested day, we are currently operating well under capacity. We will do the best we can to address your questions, concerns, and communicate further developments.
Discovery Link Spring Camp Registration
Discovery Link Summer Camp Registration
Discovery Link Summer Camp registration is open. Click here for camp details and click here for registration information and instructions.
Discovery Link has a new team member!
We are also welcoming a new staff member, Corey Kidder to the Discovery Link After School Program. Stay tuned for her bio in the next

newsletter!
University Park Elementary Calendar
Click on the calendar icon to the right, look below, or visit the
University Park Website
to access calendar information!
*At the end of each month we will be donating all clothing in the lost and found and anything left in the halls.