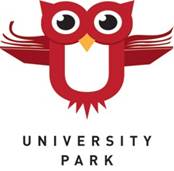 2300 S. St. Paul St., Denver, CO 80210
720-424-3410
District Closure March 19th:
Due to a statewide Educators Day of Action, there will be no school on Thursday, March 19th for all DPS schools
.
Families currently enrolled in Discovery Link or Enrichment can sign up for a Discovery Link camp day for March 19th. See details in the Neighborhood Center section of this newsletter.
The UPark 2nd and 3rd grade drama performance will be rescheduled for March 26th.
Principal
As you may know, the Colorado Education Association (CEA) is promoting an "Educator Day of Action" on Thursday, March 19, to rally educators at the Colorado State Capitol on the important issue of the inadequate funding that school districts receive from our state government. The Denver Board of Education has unanimously
passed a resolution
supporting the Day of Action.
There will be no school for students on Thursday, March 19
. All DPS schools will be closed to students.
The UPark 2nd and 3rd grade drama performance will be rescheduled for March 26th. Please look for communication from classroom teachers for more information.
Discovery Link programs will be open to current Discovery Link and Enrichment families at all 44 sites across the district, and DPS will not charge families camp fees for this day. Extracurricular activities throughout DPS will proceed as scheduled.
PTA
Spring Classroom Clean-Up Day!
The UPark PTA-sponsored classroom cleanup day is
Saturday, March 14th from 8:30am-12:30pm
. A good spring cleaning will help make every learning space more inviting. Our custodial staff does a great job, but we will be addressing specific requests from the teachers and cleaning smaller items that our kids touch every day. If you are able to volunteer as little as 30 minutes at the start of the morning, please consider joining us as every little bit is tremendously helpful. Angel Touch Commercial Cleaning, a UPark family owned business, will provide green cleaning chemicals, microfiber cloths, disposable gloves and dusters, but feel free to bring your own reusable gloves and cloths. Please note that children are more than welcome to join in on the fun. A delicious breakfast and coffee will be provided.
Please RSVP here
and thank you for helping to keep UPark a great learning environment!
Do you own a timeshare, mountain home or other vacation destination that you might be able to donate to our live auction event? We are looking for a few trips to offer and we'd love to connect with you.
Please reach out to auction@uparkelementary.org.
We are also looking for experiences such as backstage tours, box seats, chef's table
--- or any unique experience that we can put into our live auction.
Kindergarten
March is here! We kicked off the month with Dr. Seuss' birthday by reading some of his works and by creating hats, silly word charts, and other activities.
We are diving into our nonfiction unit and look forward to sharing our works with parents and students of UPark upon completion! Peek in our classrooms just before Spring Break. Each student will pick a nonfiction topic of their choice to inform on, and their facts and other nonfiction book features will be displayed on an artfully designed cereal box. Ask us questions! Leave us feedback!
Kindergarten truly is "a garden of children" and we certainly have seen this over the course of the school year with our blossoming students. Or, as we say in one of our March songs; "The flowers start to grow, the flowers start to grow, springtime is merri-o, the flowers start to grow!"
Coming next week: Gifted and Talented!
Trimester 2 Grades Available
Grades for the second trimester are now finalized and available. To access this information, login to the Parent Portal.
If this is your first time on Parent Portal, you'll need to create an account. To login or create a Parent Portal account click here. For Parent Portal technical support click here.
Colore Italian Restaurant and Pizzeria-March 12th
We're really looking forward to our next restaurant night! On Thursday, March 12th, Colore Italian Restaurant and Pizzeria (2700 S. Broadway) will be generously donating 10% of the day's total sales to UPark. We hope you'll grab your family (or some friends-Parents Night Out, anyone?) and join us there!
Summer Academy 2020 Updates
Summer Academy 2020 invitation letters will be sent to all eligible students February - March. Here are a few highlights to look forward to:
CMAS Testing Dates
We recognize that our CMAS dates are over the Passover holiday. If your child will be absent due to the holiday, please email Ms. Jacobsen ahead of time so that she can make arrangements. Thank you!
Please take a moment to mark your calendars with our CMAS testing dates for grades 3-5. Our schedule this year will reflect our focus on condensing the testing timeframe to lessen the impact on daily instruction. As you will see we will be testing over the course of 6 days instead of our previous schedule which had students testing over 9 days.
Please work to schedule appointments and vacations around these dates. If you know your student will be absent on one of these dates, please let your child's teacher know as soon as possible.
Please click on the following links for Coronavirus (COVID-19) information and parent resources.
Generalized School Illness information
Please keep your student home if they:
Have a temperature greater than 100.4 - may not return until afebrile (without a temperature of 100.4 or greater) without the use of medication for 24 hours.

Vomited - may not return until 48 hours after the last incidence of vomiting

Diarrhea - repeated stooling, may not return until 48 hours after the last incidence of diarrhea
If your student is unable to participate in regular school day activities.
Please reinforce at home:
Cover nose and mouth when coughing and sneezing-we use the vampire cover (use elbow vs hand)
Wash hands frequently with soap and water or alcohol-based hand rub.
Avoid close contact with anyone with cold or flu-like symptoms
Click here for the CDPHE guidance document on how sick is too sick for school.
When Spring is on its way, we know that it's time for the UPark School Wide Spelling Bee! Please visit Ms. Wise's (Gifted and Talented teacher) website for more information (including procedures and schedules) and look for details and spelling word lists from your child's teacher (first through fifth grades).
UPark's stellar Semantics Team wrapped up our season with our final team activity - the DPS Written Spelling Contest! On February 20th, over 200 students (primarily from intermediate elementary and middle school levels) from around the district participated in an 85 word spelling and vocabulary test. The top 25 from this contest participated in the DPS City Orals spelling bee and earned a spot in the Colorado State Spelling Bee in March! Although no members of our team moved on to the district/state spelling bees, our team was committed throughout the year, meeting weekly while learning new words and word origins as well as spelling trends and strategies! The team worked extremely hard, showed great stamina and motivation and when it's all said and done, are true lovers of words and language! Congratulations to our 2019-2020 UPark Semantics Team!
2nd grader Audrey D
3rd graders Madelyn C, Eliza H-R, Maeve L and Brynn K
4th graders Juliet M and Luke Y
5th graders Clara J, Shreyas R and Adia S
Mrs. Wise, UPark GT Teacher and Semantics Coach
Spring Enrichments Start Next Week!
Spring enrichments start the week of March 9th. Please make sure to communicate with your students so they are aware of the classes and the dates that they will attend enrichment programming. Students will meet their enrichment teachers in the auditorium at 3:45 on the days that they attend classes.
Enrichment Registration Extended
Due to low numbers in certain enrichment classes we will re-open registration from Friday, March 6th at 8:00am to Friday, March 13 at 6:00pm. Stay tuned for communication regarding start dates or cancellation for classes with low enrollment numbers.
March 19th District Closure-Discovery Link Camp
Due to the Educator Day of Action on Thursday, March 19th
Denver Public Schools will not have school for students. Discovery Link will provide full day camp at all of our (Discovery Link) sites and enrichments will proceed as scheduled.
Only students who are actively enrolled in Discovery Link and/or Enrichments (current session) will be able to register for full day camp at their current site.
Registration will be through this google form only: Non-Student Contact Day Discovery Link Camp Day (March 19) Registration Form.

Due to the timing of this, registration will not be done through SCW

If a site does not reach a minimum of 10, sites may be asked to combine
There will be no charge for parents and there will be no refunds.
Families should only register for the site they attend for before & After School Programming or Enrichment
New Family Managed Calendars-Discovery Link
In regards to the new Family Managed Calendars for this upcoming school year, we would like to provide you as much support as possible as we try to navigate this change. This
video
on the Discovery Link website can provide more information about the process or email
Discovery_link@dpsk12.org with questions
. While we cannot guarantee that there will be a spot for your student each requested day, we are currently operating well under capacity. We will do the best we can to address your questions, concerns, and communicate further developments.
Discovery Link Spring Camp Registration
Discovery Link Summer Camp Registration
Discovery Link Summer Camp registration is open. Click here for camp details and click here for registration information and instructions.
Discovery Link has new team members!
We are also welcoming a new staff member, Corey Kidder to the Discovery Link After School Program.
Take a look at her bio
HERE
.
We are also welcoming another new staff member, Daphne Rice-Allen to the Discovery Link Before School Early Riser Program. Stay tuned for her bio in the next

newsletter!
University Park Elementary Calendar
Click on the calendar icon to the right, look below, or visit the
University Park Website
to access calendar information!
UPark Owl Ticket Students
Congratulations to last week's Owl Ticket students! They were recognized by their teachers for above and beyond positive behavior.
Owl Tickets are given to students for going above and beyond in one of our five core values: caring, cooperation, responsibility, respect and joy. Owl Tickets focus on the school's trait of the month, give students a chance to participate in the weekly "Owl Tickets" photo and will be posted on the "UPARK" letters in our main hallway.
*At the end of each month we will be donating all clothing in the lost and found and anything left in the halls.