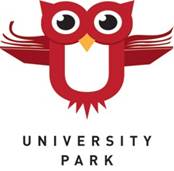 2300 S. St. Paul St., Denver, CO 80210
720-424-3410
Principal
With the potential for inclement weather coming, we wanted to make sure the community knows what our morning procedure is for indoor days. On indoor mornings:
Families will be notified via the UPark App.
Drop-off still begins at 8:40am.
Students can go to the gym or to breakfast.
Kiss and go will operate as normal.
Students enter through doors 1, 9, and 15.
Thank you,
Playground Clean Up Volunteers
Please welcome Becky Limanni who has volunteered to be PTA Grounds chairperson! On Sunday Oct 14th from noon to 2pm, she is looking for volunteers to help with playground weeding, trimming and general clean up. If you are available to attend please contact her at b.limanni@comcast.net.
UPark Halloween Costume Exchange
The Annual UPark Costume Exchange is tomorrow
Friday, October 12th
on the school blacktop. Costumes can be donated up to the date of the event. Please drop off costumes in the main office. You do not need to donate a costume to participate in the exchange!
Let's get running! Gearing up for the Fun Run, the before school running at UPark will start on Monday, October
15th and finish on Friday, October 26th. Kids will run on school days only (no school October 19, 22 & 23). Please volunteer to help before school. Meet us at the school track right behind the garden near the baseball fence. Younger (grades K-2) kids will earn charms for each lap completed and older grades will run laps to earn prizes.

We'll be passing out charms for the younger runners and hole punching for the older runners.

Lots of fun! Sign up HERE to help.
UPark Fun Run and Carnival
Get your registration in
NOW
for the
13th Annual UPark
One Mile Fun Run and Carnival
!
This event is open to the community, so please invite relatives and neighbors.
Sunday, October 28th 11:30 to 2:30pm
Registration is ONLINE! Click HERE to register and pay.
We need volunteers for the carnival and at the grill for lunch!
CLICK HERE to help.
For more information on the Fun Run, check out the UPark Fun Run web page HERE.
Thank you to our sponsors: Orangetheory Fitness (Cherry Hills), Evolve Martial Arts, CareNow Urgent Care, Kids Choice, Dartmania, Oak Environmental, Parkside Remodeling, ABCNannies and Angeltouch.
UPark Health Screenings
Health screenings for Kindergarten, 1st, 2nd, 3rd, and 5th grades will be October 30th through November 2nd. Screenings are not an assessment or an evaluation. Click
here
to read the Nursing Services Screening Letter with more information. If you do not want your child to participate, please email
Antoinette
, our school nurse, prior to October 30th. If your student is absent through screenings or did not have optimal hearing, vision or dental screenings you will be notified in writing regarding the results. If you have any concerns or questions please contact Antoinette at
antoinette_schmitz@dpsk12.org
.
Halloween Festivities October 31
UPark's annual Halloween parade around the track starts around 9:15 with Mr. Herman leading the classes through the school and out to the track! Families are welcome to come watch. The school band will be playing a festive set while the classes parade. If students are planning to wear costumes for the parade they must wear them to school with regular clothing underneath or with a change of clothes in the backpack. Costumes must be taken off before recess/lunch. Classroom celebrations will follow the parade. Specific information will be communicated by room parents or teachers with specific needs.
Please follow these guidelines for parties/costumes:
No weapons at school.

Keep the scary stuff at a minimum for school celebrations (we have young students who will be watching also).

Adult visitors may not wear masks on school property.

Do not send Halloween candy to pass out.
Look at these close numbers.

Which grade is going to be an Apple All-Star and celebrate with a party?!
1st Grade = 22%

4th = 21%

Kinder = 20%

3rd = 19%

2nd = 13%

5th = 10%
This current Apple Campaign Promotion is running through November 9th. All you have to do is donate to help your grade get closer to winning a party. This campaign needs to raise $70,000 which adds to the $125,000 grant the PTA gives UPark Elementary EACH YEAR to offset the cost of 3+ teachers. We love small class sizes and happy teachers. This money is tax deductible, anonymous and you can do as much or as little as you choose (stock transfers and corporate matching also accepted).
We don't ask you to sell anything or buy anything. It's super easy - just click here to donate now.
-Traci Samaras & Julia Gold
AUCTION MEETING CANCELLED AND NEW MEETING LOCATION FOR NOVEMBER!
The October UPark Auction Meeting scheduled for this Thursday at 7pm is cancelled.
We want auction meetings to feel like a fun night away from the kids so we've decided to host the November meeting at

Asbury Provisions

. We're hoping this social aspect will help foster friendships as we work together to plan this amazing event. We will meet once per month until the end of the year and then meet more frequently after the first of the year. Meeting dates are as follows:
November 8th

December 6th

January 10th
The 2019 Auction will be held on Saturday, April 6th, 2019 at Archetype Distillery (119 S Broadway). This event, and the Apple Campaign, are University Park's most
important fundraisers, and are the key to our continued success and growth. The auction is also a fun way for parents, guardians, and faculty to connect and support our
school and the community. All of the proceeds will go towards additional homeroom teachers and keeping our classroom sizes small. Our goal is to raise $77,000 this year.
More information and how to donate to this event will be communicated in the coming weeks.
New on Parent Portal: Make Student Payments Online
Families now have the option to make student payments online, thanks to a DPS partnership with MySchoolBucks. With a Parent Portal account, paying for meals, ECE or full-day kindergarten tuition and student fees - like field trips or classroom supply fees - has never been easier!
We want to be sure the tool is easy for you to use. That's why there's
payonline.dpsk12.org
, a site that provides detailed instructions on how to sign in to MySchoolBucks through your Parent Portal account or access
MySchoolBucks.com
directly. On
payonline.dpsk12.org
, you'll also find a MySchoolBucks user guide that can be translated into multiple languages and contact information if you need support.
Austin will be out of the office Thursday, October 11 - Thursday, October 25.
Please contact Kyle Wiley for any Discovery Link or Enrichment absences during this time at (720) 467-1671 or kyle_wiley@dpsk12.org. E-mail communication works best. For immediate assistance with other questions about Discovery Link - contact Jesse Broadfoot at jesse_broadfoot@dpsk12.org
.
Winter Enrichment planning has started and the brochure will be sent out by Monday, October 29th. The registration window will be announced upon brochure release. Remember, current Discovery Link & enrichment families do not need to make a new account! Winter enrichment sessions begin on Monday, November 26th.
With autumn weather finally here... remember to start sending coats and warm gear for those who want to get out the wiggles outdoors before & after school!
University Park Elementary Calendar
Click on the calendar icon to the right, look below, or visit the
University Park Website
to access calendar information!
5 Star Wizard Hat Students
Congratulations to last week's 5 Star Wizard Hat students! They were recognized by their teachers for positive behavior.
Wizard Hats are given throughout UPark to celebrate students' good choices and positive behavior. We use a common vocabulary and teach Critical Thinking skills using the BrainWise curriculum. Each week there is a random drawing of 2 students done by classroom teachers. These children are photographed and receive a token of our appreciation.
*At the end of each month we will be donating all clothing in the lost and found and anything left in the halls (all clothing will go into our little red school house in our parking lot).