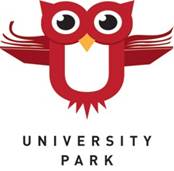 2300 S. St. Paul St., Denver, CO 80210
720-424-3410
Principal
Hi Everyone,

I wanted to make sure that everyone knows that our school hours on Friday, October 5th will be the same as normal. Some schools are having to change hours of operation due to teachers taking time off to attend a rally for education. We do anticipate a larger than normal number of teachers out on Friday afternoon, however, we have lined up substitute teachers for all of those teachers, allowing us to keep our school hours the same this Friday (9:00-3:45).

Have a wonderful weekend everyone and Go Rockies!!!
Thank you,
Join us for our next general PTA meeting at 6:00pm Tuesday Oct 9th! Mr. Atonna will be providing us with his principal update and information on the ongoing teacher professional development and training. Questions will also be answered about Colorado Amendment 73. Babysitters and snacks will be provided for the kids. Please RSVP
here
. We hope to see you!
Restaurant Night Tonight!
Brightmarten (730 S. University Blvd.)
Join us at Brightmarten, a new neighborhood gem for Restaurant Night! Today, Thursday, October 4th from 5:00 - 9:00pm, Brightmarten will donate 25% of ALL sales to UPark. Please be sure to mention UPark to ensure donation and bring your family and friends for a fun night out! Click here for more information.
UPark Fun Run and Carnival
Mark your calendar for the UPark Fun Run and Carnival on Sunday, Oct 28, 2018 from 11:30am-2:30pm. This is a fantastic school/community event. Click here for more information.
We are looking for a dad(s) to lead the Dad's Grill this year. The dads have always volunteered to grill the day of but we would like to have a lead to help with planning/coordinating for the day of the carnival. We will also need parents to help with putting together registration packets on Thursday, Oct 25th (more info to come). Click here to volunteer or email funrunvolunteers@uparkelementary.org for more information.
You can now go online to register for the fun run and carnival here.
Please note that if you want to guarantee a t-shirt in the size ordered, it is best to order online prior to Oct 22nd. Online registration will be open through Monday, Oct 22nd. After that date, you will need to register and purchase tickets & t-shirts (limited sizes available day of event) at the carnival.
Our next committee meeting with be held on Wed, Oct 10th at 9am at the picnic tables on the school playground (or teachers lounge if cold outside).
Thank you to our sponsors: Orangetheory Fitness (Cherry Hills), Evolve Martial Arts, Parkside Remodeling, Dartmania, ABCNannies and Angeltouch.
UPark Halloween Costume Exchange
Due to low donations, the Annual UPark Costume Exchange is being postponed to Friday, October 12th. In order to make this event possible, we are in need of your gently used costumes! We would like to be able to support all students in participating in Halloween activities and your donations of gently used costumes will help us make this possible. Please drop off costumes in the main office as soon as possible. You do not need to donate a costume to participate in the exchange.
Let's get running! Gearing up for the Fun Run, the before school running at UPark will start on Monday, October
15th and finish on Friday, October 26th. Kids will run on school days only (no school October 19, 22 & 23). Please volunteer to help before school. Meet us at the school track right behind the garden near the baseball fence. Younger (grades K-2) kids will earn charms for each lap completed and older grades will run laps to earn prizes.

We'll be passing out charms for the younger runners and hole punching for the older runners.

Lots of fun! Sign up HERE to help.
UPark Health Screenings
Health screenings for Kindergarten, 1st, 2nd, 3rd, and 5th grades will be October 30th through November 2nd. Screenings are not an assessment or an evaluation. Click
here
to read the Nursing Services Screening Letter with more information. If you do not want your child to participate, please email
Antoinette
, our school nurse, prior to October 30th. If your student is absent through screenings or did not have optimal hearing, vision or dental screenings you will be notified in writing regarding the results. If you have any concerns or questions please contact Antoinette at
antoinette_schmitz@dpsk12.org
.
OH MY APPLES...We have a winner! Thank you for all your donations during the month of September. The "anonymous" winner of our September raffle is taking home over $250 in prizes! Thank you to all who donated so far, but we aren't finished yet! We're only 1/2 way to our goal of $70,000.
Our other promotion is still going through November 9th. The grade with the most number of donations will become "Apple All-Stars" and win a party for the entire grade. All you need to do is donate! It can be any amount - $10, $100, or $1000. Check out the PTA board on the playground and see how well your grade is doing. Click here to make your donation online or you can bring cash or check to the main office.
Annual UPark Auction-Save the Date
The 2019 Auction will be held on Saturday, April 6th, 2019 at Archetype Distillery (119 S Broadway). This event, and the Apple Campaign, are University Park's most
important fundraisers, and are the key to our continued success and growth. The auction is also a fun way for parents, guardians, and faculty to connect and support our
school and the community. All of the proceeds will go towards additional homeroom teachers and keeping our classroom sizes small. Our goal is to raise $77,000 this year.
More information and how to donate to this event will be communicated in the coming weeks.
The auction committee is looking for additional members to assist with the planning and coordination of this event. If you are interested in joining the committee, please email Tamara Reese & Rachelle Montanaro at auction@uparkelementary.org.
Austin will be out of the office Thursday, October 11 - Thursday, October 25.
Please contact Kyle Wiley for any Discovery Link or Enrichment absences during this time at (720) 467-1671 or kyle_wiley@dpsk12.org. E-mail communication works best. For immediate assistance with other questions about Discovery Link - contact Jesse Broadfoot at jesse_broadfoot@dpsk12.org
.
Winter Enrichment planning has started and the brochure will be sent out by Monday, October 29th. The registration window will be announced upon brochure release. Remember, current Discovery Link & enrichment families do not need to make a new account! Winter enrichment sessions begin on Monday, November 26th.
With autumn weather finally here... remember to start sending coats and warm gear for those who want to get out the wiggles outdoors before & after school!
University Park Elementary Calendar
Click on the calendar icon to the right, look below, or visit the
University Park Website
to access calendar information!
5 Star Wizard Hat Students
Congratulations to last week's 5 Star Wizard Hat students! They were recognized by their teachers for positive behavior.
Wizard Hats are given throughout UPark to celebrate students' good choices and positive behavior. We use a common vocabulary and teach Critical Thinking skills using the BrainWise curriculum. Each week there is a random drawing of 2 students done by classroom teachers. These children are photographed and receive a token of our appreciation.
*At the end of each month we will be donating all clothing in the lost and found and anything left in the halls (all clothing will go into our little red school house in our parking lot).