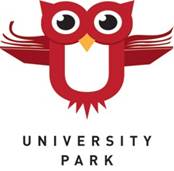 2300 S. St. Paul St., Denver, CO 80210
720-424-3410
Principal
Thank you to all of our families, staff and community members for participating in this year's UPark Fun Run and Carnival! This year's event once again showcased the emphasis we place on educating the whole child through our Wellness and Physical Education programs. Ms. Hartin teaches all of our students to understand the importance of movement and physical activity in the hopes that all students will love being active!
Upcoming PTA Meeting
Thank you to everyone that was able to attend our first PTA meeting of the year. We know it was a long one, but we covered a lot of important topics and approved our budget for the year. Future meetings will not go longer than 1 hour.
Please join us for our next PTA meeting on Tuesday, October 8th at 6 pm. This meeting will include an info session on Colorado Ballot Proposition CC, which would impact education funding.
Pizza and babysitting (for preschool and school age children) will be provided. Please
RSVP
, including the number of children, so we can plan accordingly!
If you haven't joined the PTA yet, membership is only $10 and you can pay your dues
here
.
What is your favorite or best learning so far in second grade?
Students created a written response to this interview question.
After about 5 weeks of school here's a few second grade thoughts:
"My best learning so far has been learning about subtracting with number bonds because you get to figure out an answer." Beckett R
"My favorite learning is literacy because I really like reading and writing. It is one of the skills you will most need in life. You need it in college, high school and when you're 93 years old." Audrey D
"My favorite learning is writing because it brings out your imagination." Evan L
"My favorite thing is learning how to use base ten numbers to add and subtract." Oli S
"My favorite thing that we have learned in second grade is measuring because you need it to know how to measure something in order to see if it will fit in your house." Ellis R
"My favorite part is probably doing Zearn and it is really important to learn how to read, because when you are a grown-up and you get a text message you need to be able to read it, and if you can't they will ask if you were even paying attention." Noor M
"My favorite thing is Zearn because you get to do it on the computer and you can learn math." Doro W
"I like to do writing and reading because, writing helps me get better handwriting and I like to write and reading has fun stories that help me get better at reading." Elise C
Coming next week: ELA (English Language Acquisition)!
How about them apples? Around 50 UPark families have donated to the Apple Campaign so far this year. Thank you VERY much to those families!! That, however, is only around 13% of the families at the school. Let's show support for our students and teachers and get that participation number higher! Any donation amount is welcome. To donate, click HERE. For questions, please reach out to Julia Gold (4th & 2nd grade parent) at
juliafgold@gmail.com
.
Count Day - Wednesday, October 2nd
The Colorado Department of Education has an official student count day for all Colorado Districts. This day determines the amount of money each district receives from the state. Please do your best to have each student at school on October 2nd as this is the easiest way to get an accurate count of the students attending Denver Public Schools this year.
If you have any questions, please contact the main office at 720-424-3410.
UPark Picture Day
Picture Day is
Tuesday, October 8th
. You will find order envelopes in your student's Thursday folder today. Please return orders to your classroom teacher no later than the morning of October 8th. You may also order picture packages online
here
using the UPark access key 8B5TSALR (details also found on the order envelope). Online pre-orders using this access key are available up to 4 days after picture day.
It's Time for the Fall UPark Book Fair!
The University Park Book Fair is scheduled for Monday, October 14 through Thursday, October 17. It will be located in the library and shopping hours will be from 8 a.m. - 9:00 a.m. Monday through Thursday and 3:45 p.m. - 5:30 p.m. Monday through Wednesday ONLY. A portion of all book sales go directly to University Park. The Book Fair is a great time to pick up a hot new book, holiday gift, and something special to read over winter break. Please support University Park Elementary School by attending the Fall Book Fair!
Click HERE for times, locations online shopping and get information on how to sign-up for a student e-wallet. An e-wallet will allow students to purchase books during library time without cash or check.
THE BOOK FAIR NEEDS VOLUNTEERS!
Click HERE to sign up!
Halloween Costume Exchange
Are you looking for a place to donate the Halloween costumes your kids have outgrown? Or are you on the hunt for new Halloween costumes for this October 31st? Join us for our 4th Annual PTA Halloween Costume Exchange on Tuesday, October 15th after pick up on the blacktop (weather permitting)! You do not have to donate a costume to come find a new costume. If you would like to donate a costume to the exchange, please bring it to the front office by Friday, October 11th.
i-Ready at Home
i-Ready is a new online program in reading and/or mathematics that is used at UPark to help your child's teacher(s) determine your child's needs, personalize their learning, and monitor progress throughout the school year. Remember there is no replacement to reading to your kids and having them read to you, but i-Ready can be a resource to add to what you are already doing at home to meet the academic needs of your your student. Click here for details on using i-Ready at home.
Merrill Middle School Open House
Merrill Middle School, your fabulous neighborhood Middle School, is hosting a 5th grade open house! All are welcome! This is a great opportunity for your family to meet current 6th grade teachers and learn more about Merrill. Click
here
for more information.
If you are unable to attend but would like to learn more, please feel free to schedule a Parent Tour/ Shadow Day at Merrill.dpsk12.org (u
nder parents & students tab, then
p
rospective students).
UPark Semantics Team Tryouts Coming Up!
Did you know that a "logophile" is a person who loves words? Do you have a kiddo like this at home? Does your child enjoy competitive experiences? If so, Semantics Team tryouts are coming soon!
UPark Garden to Cafeteria Program
University Park Elementary is continuing to be a part of the Garden to Cafeteria Program for the 2019-2020 school year! Our parent garden leader will be working with students to harvest produce for the cafeteria and our UPark kitchen manager will be preparing the UPark veggies in our school cafeteria. We are so excited to be a part of this program and to be able to offer healthy, garden fresh food to our students!
Fall Enrichment classes are in full swing! A few things to note: Refunds cannot be issued due to students missing a class. Most providers do not accept refunds for the full class after the first week of class. If you have questions or concerns about a specific class please speak to the providers themselves, then email Kyle if you have further questions.
The Green Team, a

FREE

Friday morning Enrichment is still open to register to the first 45 kids who sign up. Ideally we will be able to have two students from each homeroom class represented. Please see the Enrichment Brochure HERE for registration information and dates, and see Ms. Judy Cardenas in Room 116 with any questions.
Discovery Link Updates/Camp Days
The waitlists for both a.m. and p.m. Discovery Link are full and not accepting any new students for the school year. There has not yet been any movement on the waitlist. Thank you for being patient and understanding that we are unable to respond to inquiries about your number on the waitlist. If a spot opens up for you in the program, Amanda Jensen will reach out! Registration for the 2020-2021 school year will begin in May.

Camp Days

Camp Day registration opens about 45 days prior to the day of the camp. Please click HERE for detailed instructions on how to sign up. All families at U Park are welcome to register. Registrations will ONLY be accepted if current vaccination records are uploaded to the registration system at the time of registration.
University Park Elementary Calendar
Click on the calendar icon to the right, look below, or visit the
University Park Website
to access calendar information!
UPark Owl Ticket Students
Congratulations to last week's Owl Ticket students! They were recognized by their teachers for above and beyond positive behavior.
Owl Tickets are given to students for going above and beyond in one of our five core values: caring, cooperation, responsibility, respect and joy. Owl Tickets focus on the school's trait of the month, give students a chance to participate in the weekly "Owl Tickets" photo and will be posted on the new "UPARK" letters in our main hallway.
*At the end of each month we will be donating all clothing in the lost and found and anything left in the halls.