Survival of patients with Spinal Muscular Atrophy (SMA1 - Werdnig Hoffman Disease)
SMA is a genetic autosomal recessive (the "survival motor neuron gene 1" (SMN1) is missing) muscular disease affecting all muscle systems. There are 4 types, each one decreasing in severity.
Type I (Werdnig Hoffman Disease) is the most severe, presenting inutero or shortly after birth, while Type 4 is frequently seen in adults. Sometimes the line between Types I and II may not be clear. Without ventilator support 80% (mean) of infants with SMA Type I will die by 1 year. Almost all by age 2 years.
A retrospective chart review of 194 SMA1 patients which examined outcomes in relationship to (a) no ventilator management (b) tracheostomy and mechanical ventilation and (c) continuous noninvasive respiratory muscle aid (noninvasive ventilation and mechanically assisted cough) indicates that at 24-48 months of age survival is greatest with mechanical ventilation and lowest with no mechanical or noninvasive ventilatory techniques. Interestingly, the latter choices have increased most over the 5 year period, 2005-2010.
Cytokine markers as predictors of bacterial infection in patients with clinical influenza
A study of 80 adult patients with influenza symptoms (fever and cough) with and without bacterial pneumonia who had viral cultures, chest x-rays and serum cytokine levels performed, indicates that cytokines IL-4, IL-5, IL-6, granulocyte macrophage colony-stimulating-factor and interferon gamma may serve as distinct markers of bacterial infection in patients with clinical influenza.
Updates in Pediatrics is brought to you by:
Quality of life impact of premature birth with respiratory distress or Bronchopulmonary Dysplasia (BPD)
A mail survey evaluating quality of life and respiratory health of adults born prematurely compared those born prematurely with no complications, to those with a history of respiratory distress/BPD, or born at full term.
Premature babies with a history of respiratory distress or BPD have similar health-related quality of life and respiratory symptoms, compared to a matched comparable group of infants born at term, though with greater use of healthcare services and prescription drugs.
Acta Paediatrica
Music therapy for preterm infants in a Neonatal intensive care unit (NICU)
It has been suggested that music therapy reduces stress and provides a calm atmosphere for infants (and their parents!). It may facilitate growth, development (e.g. sleep, feeding, behavior and weight gain) and learning in premature infants as well as improve physiological functions.
A randomized multisite trial of the effects of music on 272 premature infants aged > 32 weeks gestation studied exposure to 3 music interventions per week (for two weeks) and compared data of developmental and physiological parameters to a comparable untreated group. It appears that parent-preferred lullabies utilized for music therapy enhances calorie intake, sucking behavior and heart and respiratory rates measures, while improving sleep patterns.
Plate size & food consumption in young children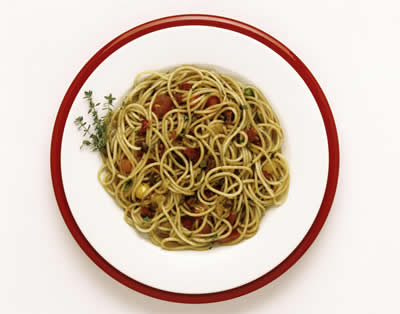 42 elementary school aged children (first grade) participated in a study where children repeatedly served themselves their lunch meal using either child- or adult-size dishware. Portion sizes and intakes were observed on repeated occasions.
Utilizing adult sized dishware promotes an increase in the amount of food and calories consumed by children.
Diagnosing serious infection in young infants
Diagnosing serious bacterial infection in young febrile infants (6-36 months of age) remains a challenge.
A study of 46 young infants utilizing the Acute Infantile Observation Score (AIOS) and C-reactive protein, white cell count and serum procalcitonin levels to predict serious bacterial illness indicates, that neither AIOS or serum procalcitonin level are of great value in predicting either the severity of the illness or the necessity of hospital admission.
Underwriting Opportunities
With a circulation of over 4,900, Updates in Pediatrics offers an excellent opportunity to promote your brand at affordable rates.