Sport-Related Kidney Injury
The American Academy of Pediatrics (AAP) recommends "a qualified yes" for athletes with a single kidney to participate in contact-collision sports.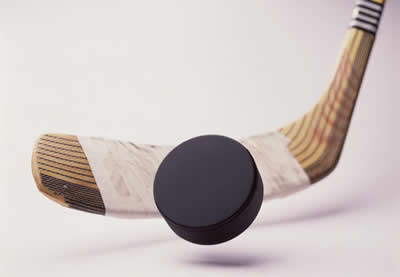 Many physicians are uncomfortable with the AAP recommendations, particularly as prospective data quantifying the incidence of sport-related kidney injury among high school athletes is lacking.
Over the period 1995-1997, 4.5 million athlete-exposures and 23,666 injuries were reported to the National Athletic Trainers' Association High Scholl Injury Surveillance Study. 18 kidney injuries, none catastrophic or requiring surgery were reported, (c/s 3,450 knee, 2,069 head/neck/spine, 1,219 mild traumatic brain, 148 eye, and 17 testicle injuries) with 66% occurring during football games.
Prospective injury data on high school athletes supports the AAP recommendations for students with a single kidney to participate in contact sports.
Source: Pediatrics
Is Cesarian Section (C/S) a risk factor for obesity in preschool children?
In a large study, 15.7% of children delivered by C/S were obese at age 3 years (adjusted for a variety of covariants), compared to 7.5% of a comparable vagina delivered babies.
Cutaneous Abscesses in children
Records from July 1 2007 to December 31, 2007 of all patients presenting to a Pediatric Emergency Department (ED) with diagnosis of a cutaneous abscess were examined to identify and document epidemiology, body location, and a history of previous infection.
14% of patients who present with a cutaneous abscesses do so with more than one abscess, 43% have a history of a previous skin abscess, and 79% of abscess grow nethicillin-resistant staph. Aureus. Infants 3 years of younger are more likely to require surgical interven

t

ion and/or be hospitalized
Frequency/Risk factors associated with Peripherally Inserted Central catheter (PICC) line placement
PICC lines are easily inserted, cost effective and convenient to provide prolonged venous access, administer medications and deliver parenteral nutrition in patients who cannot tolerate oral feeds.
Potential complications include air embolus, infection, phlebitis, catheter malpositioning/breakage/leakage, nerve injury, etc.
Risk factors for PICC lines in immunocompetent patients include double-lumen catheters, femoral vein placement, young age, and a great amount of usage. 30% of patients develop at least 1 complication.
Standardized Practice Guidelines (SCAMP)
Standardized Clinical Assessment Management Plans (SCAMPS) standardizes the management approach to patients with a predefined diagnosis.
Three different pediatric cardiac diagnoses with SCAMPS were developed and 415 patients on the protocols analyzed for clinician deviations which were characterized as either as justifiable (j), possibly justifiable (Pj) or not justifiable (Nj). Most Nj deviations form a protocol involved follow-up intervals and deleted tests. Also many physicians gave no reason for deviating from the SCAMPS recommendations.
It appears that most practitioners accept SCAMP recommendations, though improvement opportunities exist. This methodology gives promise for improvement in patient care
Source: Pediatrics
Maternal Cigarette smoking and Necrotizing Enterocolitis (NEC)
Maternal risk factors that may enhance the likelihood of NEC in prematurely born infants, has not been well defined.
Maternal records of 73 neonates diagnosed with NEC (with matched controls) were reviewed for maternal prenatal (maternal BMI, smoking, hypertension, gestational diabetes) and perinatal delivery (conduct of labor and type of delivery) factors, associated with NEC.
Maternal smoking appears to correlate significantly with the future development of NEC of premature infants.
Source: Pediatrics
For More Information
Contact the Editor
Underwriting Opportunities
With a circulation of over 4,000, Updates in Pediatrics offers an excellent opportunity to promote your brand at affordable rates. Please contact Jeff Herschler to learn more.