FOR IMMEDIATE RELEASE:
CONTACT:
Jill Hendrix
Fiction Addiction

864-675-0540
info@fiction-addiction.com
Upstate SC Mystery Author John Carenen to Celebrate Launch of New Novel
Upstate South Carolina author
John Carenen
will be celebrating the launch of his latest novel, The Face on the Other Side

(FPS, paperback, $16.95), a new book in his Thomas O'Shea mystery series, at an in-store book launch party

at Fiction Addiction on Thursday, March 8th, from 5-7pm. This event is free and open to the public. Books can be purchased
online
, at the store, or by calling Fiction Addiction at 864-675-0540.
He'd promised Sheriff Payne that he wouldn't take any more matters into his own hands. So, when on a leisurely morning drive, SEAL-trained Thomas O'Shea sees two girls attacking a boy on a sidewalk, he opts not to intervene. When the boy is later murdered in the local hospital, though, all promises are off.
What seems at the start to be a simple case of gang activity turns out to be far more. Even O'Shea, who has seen more than his share of evil, could not have guessed what is about to transpire...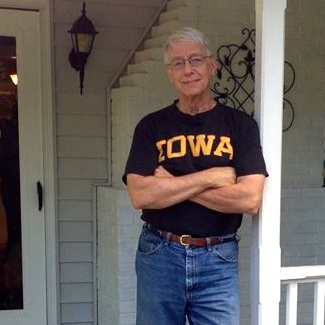 About the author:
John Carenen, a native of Clinton, Iowa, has been a featured humor columnist in newspapers in North and South Carolina. His novel, Son-up, Son-down, was published by the National Institute of Mental Health. His debut Thomas O'Shea thriller, Signs of Struggle, was followed by A Far Gone Night. And now, The Face on the Other Side continues the exploits of this darkly humorous protagonist and a uniquely Midwestern cast of quirky characters hanging out in the picturesque village of Rockbluff, Iowa. John recently retired from his years as an English professor at Newberry College in Newberry, SC. A big fan of his family, the Iowa Hawkeyes, and the Boston Red Sox, he and his long-suffering wife life just north of Greenville, SC.
If you cannot make the event, you can reserve a personalized copy of the author's book by contacting Fiction Addiction in advance at 864-675-0540 or at info@fiction-addiction.com.
ABOUT FICTION ADDICTION
Fiction Addiction is a local, woman-owned, independent bookstore established in 2001. The store carries a mixture of new and used fiction and nonfiction, including children's books, as well as gift items. We are located at 1175 Woods Crossing Road (in the shopping center with Fried Green Tomatoes, Jimmy John's, and Boardwalk). For more information, visit our website at http://www.fiction-addiction.com or call us at 864-675-0540.
- END -