The VBA Voice
The independent voice of Virginia lawyers Dec. 8, 2016
.
We bring you season's greetings and video visuals in this month's member newsletter. Read on!
Another way the VBA can be Your Law Partner for Life

On Dec. 6, President James Patrick Guy II signed a long-term lease for a new headquarters in downtown Richmond. The space in the Bank of America Center will include a center in which members can learn, network and conduct personal and VBA business. A move-in date in 2017 and opening ceremonies will be set once construction is completed. Follow the progress on
vba.org
.
Read the
news article.
Register now for the VBA's 127th Annual Meeting

Come home to Colonial Williamsburg for the 127th Annual Meeting of the VBA, Jan. 19-21. The VBA is accepting meeting registrations now. Your colleagues have planned 20.5 hours of CLE sessions (2 Ethics) from which to choose and benefit, plus two informational programs without CLE credits. Other highlights include the unveiling of a portrait of the Honorable Jane Marum Roush, Inauguration Live! Legacy Series Luncheon, annual awards ceremonies and culinary demonstration and tasting, featuring soups, for you and your spouse/guest. Some events require separate registration and additional fees. Questions? Please call the VBA at 804-644-0041.

Make your lodging requests through the hotel now (reserve online, call 800-261-9530, or fill out a form), before the room block fills.
Upcoming events

FREE, but space is filling rapidly. Introduce a colleague to the VBA experience at a
Legislative Breakfast
in McLean on Dec. 15.
Lawyer-legislators Dave Albo and "Rip" Sullivan will talk about the upcoming short session, and Election Day results.

VBA lobbyist Jeff Palmore of Reed Smith LLP will discuss the VBA's role in law reform and bills the VBA will support.
RSVP
ASAP.

Dec. 15, 8-9:30 a.m. | Hogan Lovells US LLP in McLean



The
Joint Alternative Dispute Committee
is co-sponsoring
"Arbitration Today: Goals and Reality"
with Virginia CLE on Monday, Dec. 12. The two-hour program is available live at Virginia CLE in Charlottesville, via webcast or by telephone. The panelists are the Honorable LeRoy F. Millette Jr., James C. Cosby, Bradfute W. Davenport Jr., Robert W. Loftin and David E. Nagle.
Remember the Rule of Law Project initiated by the VBA?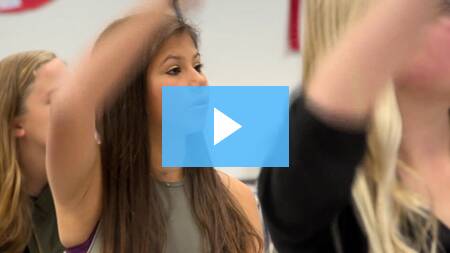 Now called the Virginia Law Foundation & Virginia Bar Association Rule of Law Project, it is part of the Center for Teaching the Rule of Law. A new National Council of the Social Studies video features both as one of four invited program participants. The video made its debut at the NCSS annual conference in Washington, D.C., this month, and will be featured on the council's website.
Administrative Law Conference attracts 113 registrants

Panelists gave four perspectives on the topic of "Virginia is at the Cutting Edge of Renewable Energy . . . Really?" at the 22nd Annual Administrative Law Conference. Held at the Virginia State Capitol in November, the event attracted 113 registrants. Pictured are panelists John Stephenson of Amazon, William Cleveland of the Southern Environmental Law Center, Nathan Frost of Dominion Resources, and Deputy Secretary of Natural Resources Angela Navarro.

Capital Defense Workshop provides 11 MCLE Credit Hours


For the 21st year, the Virginia Law Foundation provided grant assistance for the annual

Capital Defense Workshop

. Nearly 200 lawyers attended the event in Richmond Nov. 17-18. Sponsored by the VBA Criminal Law Section, it serves criminal defense attorneys willing to accept appointment in capital cases.
Wake Forest, W&L students finish tops in Moot Court

Wake Forest University won the Region IV Moot Court Competition in Richmond and a Washington and Lee University team was runner-up. Both teams will advance to the 67th annual national competition. Wake Forest also won Best Brief.
The event in mid-November is sponsored by the VBA Young Lawyers Division, the Young Lawyers Committee of the Association of the Bar of the City of New York and the American College of Trial Lawyers. Participating teams came from law schools in Virginia, North Carolina, Kentucky and West Virginia.
Volunteer judges in the final round were U.S. Judge Brent D. Benjamin, Justice D. Arthur Kelsey, Senior U.S. Judge Robert E. Payne, Senior U.S. Judge Keith L. Philips, Senior Justice Charles S. Russell and Senior U.S. Judge Frank J. Santoro. A banquet after the competition featured a speech by L. Steven Emmert of Sykes, Bourdon, Ahern & Levy, P.C.
Start your year off right by renewing your VBA dues

Renewing your dues and section memberships online for 2017 is easy. Plus, you can update your profile information in a snap. Just
sign in
. (Need a bit more guidance? We've got you covered!)
Insurance corner: Corporation officers

Corporate entities normally have officers who are paid salaries by the corporation. Did you know that these individuals are considered employees of the corporation and are therefore automatically included in the workers' compensation policy unless they choose to not be covered and opt out? Whether or not the owner of the corporation opts out of coverage, he or she is still considered an employee, and if the business has two more employees,
workers' compensation coverage
is required.
We would be happy to help analyze your firm's exposure and provide insurance solutions. Please call 1-844-370-9218, visit
Virginia Barristers Alliance, Inc. (VBAI)
or click Contact VBAI and let's get started. Who better to help you than an agency founded by lawyers, for lawyers?
Feeling charitable?

Your support of The Virginia Bar Association Foundation makes possible activities such as the regional Moot Court Competition. During this giving season, consider showing your dedication to the VBA mission.
Member news

VBA member and former ABA President
Robert J. Grey Jr.
of Richmond was honored by the American Bar Association Forum on Construction Law for his commitment to diversity and inclusion. Grey is senior counsel with Hunton & Williams LLP, where he serves as vice chair of its community service committee. He also is president of the ABA's Leadership Council on Legal Diversity.
Labor and employment lawyer
Brian G. Muse
(right) has joined the Richmond office of Sands Anderson PC. He is a member of its business and professional litigation group. Previously he was a partner at LeClairRyan.
Two Richmond-based law firms merged on Dec. 1 to become
McCandlish Holton Morris
. The firm, which combines McCandlish Holton and Morris & Morris, has 39 lawyers and offices in Richmond, Fairfax and Roanoke.
The 2016
Legal Elite
list of more than 950 lawyers appears in the December issue of
Virginia Business
magazine. Attorneys nominate one another in 18 categories, and one of the top 10 vote-getters is profiled. VBA members fill 14 of those profile spots.
Courtney M. Malveaux
(right) is now a principal with Jackson Lewis P.C. in Richmond. The employment law specialist formerly was with ThompsonMcMullan P.C.
Jeremy Moss
was elected chair of the Virginia Legislative Action Committee of the Community Associations Institute. The Norfolk attorney at Vandeventer Black had been vice chair of the committee, according to
Virginia Lawyers Weekly
.


This exclusive offer is for enrolled Brooks Brothers Corporate Members. Call 1-855-212-7338 for participating retail stores and to book an appointment. Present your card at the time of purchase. Other limitations may apply.

The Virginia Bar Association is the first and largest statewide voluntary bar for lawyers, judges and law professors.