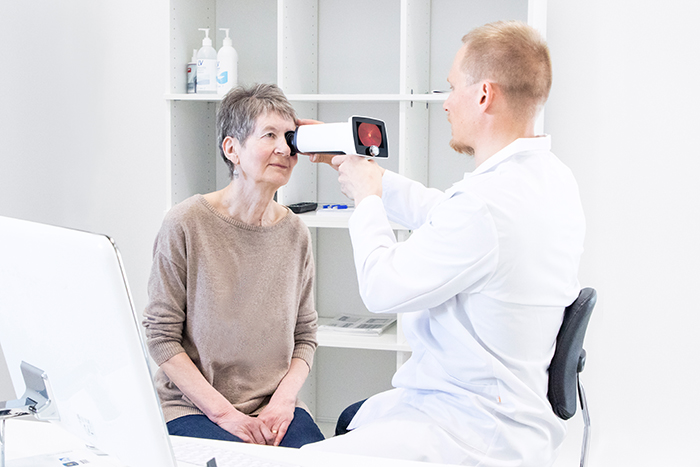 Introducing Optomed – manufacturer of handheld fundus cameras to control diabetic retinopathy.
Since 2000, Community Health Ventures (CHV) has worked to connect health centers with best-in-class vendors. Optomed, the world leader in handheld fundus imaging combines handheld fundus cameras with top-of-the-line software to transform the diagnostic process of blinding eye diseases such as rapidly increasing diabetic retinopathy.
The need for mobile eye examinations and remote consultation is rapidly increasing. Optomed's handheld fundus camera, Optomed Aurora IQ is a market leader in handheld fundus imaging and allows for safe and accessible eye examinations. With the Optomed Aurora, you can perform fundus screening anytime, anywhere. Click here to find out more.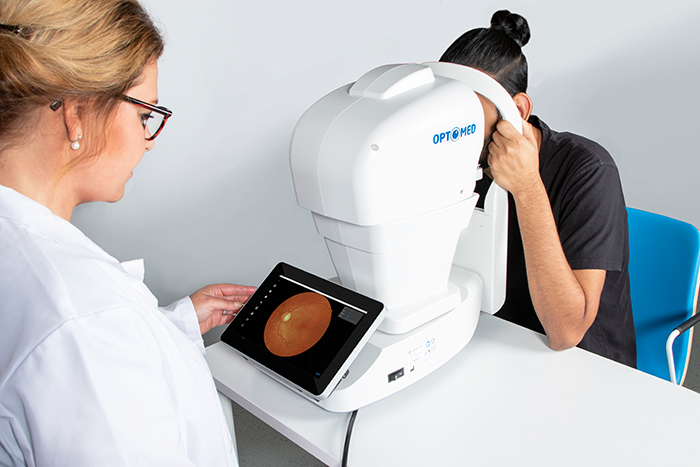 Find out more about the Optomed Polaris, a fully automatic non-mydriatic fundus camera. The camera's 12MP image sensor provides crisp images that can be clearly visualized from the integrated 10.1" display. Click here to find out more.

CHV's position in the marketplace is unique and perfectly aligned to expand Optomed's market presence and education in the growing health center movement.