First Universalist Church of Minneapolis
News and updates about Religious Education and other programs for children, youth & families


Multigenerational Flower Communion Worship this Sunday
Single summer service at 10am
Families attend this all-ages services together, with optional childcare available for children ages 6 months to 3 years. No Religious Education classes this Sunday.
What is it that we're building, day after day, year after year, as a faith community? How do each of us, bringing our own unique gifts, help to create something beautiful and enduring? We'll explore these questions and more during our annual Flower Communion Service this Sunday. Don't forget to bring a flower, and pick up a coloring packet on your way in to the sanctuary!
Annual Meeting of the Membership
Drop-in childcare available for ages 6 months to 5th grade in Room 104, 11:15am-1pm.
The Annual Meeting of the Congregation will be held following our annual Flower Communion Service on Sunday, June 5, from 11:30 a.m. to 1 p.m. in the Sanctuary. This truly is a celebration of a very successful year for First Universalist Church. It is also a time when we conduct the business of this church that only Church Members can do.This year, our business includes approval of the 2016-2017 operating budget, approval of a short-term loan to fund a comprehensive stewardship campaign, a preview of the stewardship campaign, and election of the officers and members of the Board of Trustees, Foundation Board, and members of the Nominating Committee.
We need your voice and we need your vote. It is a small amount of your time that will make a big difference to the essential decision-making that only Church Members can do.
Learn more here.
Learn more about this Sunday's service
here
.
Missed last week's sermon?
Listen here.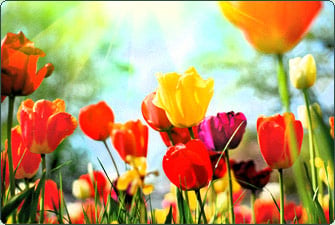 Religious Education Volunteer Appreciation Breakfast
This Sunday, June 5, 8:45-10am
Sign Up Here
Are you one of the 200+ dedicated volunteers who helped in our Religious Education program this year?
You gave your time and love to help our children and youth grow, and now we invite you to receive our gratitude at a breakfast in your honor.
The event is a relaxed affair, served buffet-style in the Chalice Room. Enjoy breakfast casseroles, bagels, donuts, eggs, sausage, fruit, juice, coffee and tea. Please come when you are able and stay as long as you'd like. Sign up online here.

2015-2016 Religious Education Registration Now Open
Children, youth and families are at the heart of the ministry of First Universalist, and our Religious Education program for children and youth is one of the largest among bricks and mortar UU churches worldwide. We continue to align Religious Education with the values and mission of the larger church so that children and youth are actively engaged in a spiritual journey with the whole congregation. E
ach class offers a variety of activities
on Sunday
mornings, including stories, singing, sharing joys and concerns, spiritual practices such as prayer and meditation, games, crafts and hands-on projects.
for Religious Education and learn more about our Sunday morning programs for children and youth
Summer Sundays for Kids
kicks off next Sunday, June 12!
On Summer Sundays we have a single worship service at 10am, and childcare and Religious Education classes are offered from 10-11am for

children ages 6 months up through those entering 6th grade in the Fall. Adult staff and trained youth from the congregation provide care and guidance as we enjoy a more relaxed pace and focus on building community with one another. Kids close in age are grouped together as follows: Nursery (6-17 months); Preschool (18 months to 3 years); Young Children (4 years through entering 1st grade); and Elementary-Age (entering 2nd-6th grade).

Our youngest visitors spend the morning in bright, happy spaces with plenty to explore, in the care of paid adult and youth staff, playing and making friends of all ages. Young children in preschool through 1st grade begin their morning with a circle, songs, and picture books, then have time for crafts, games, and play inspired by each week's story. Elementary-age kids come together for a brief time of worship, welcoming one another into the circle and learning about the day's theme. Then they dive into hands on projects, crafts and games. If weather permits, you'll definitely find some of us out on the playground!
No need to register kids for Summer Sundays in advance -- please join us!

Are you new to First Universalist Church? Welcome!
to learn more about our programs for kids of all ages!
First Universalist Church of Minneapolis

Lauren Wyeth, Director of Children, Youth & Family Ministries
3400 Dupont Avenue South

Minneapolis, MN 55407

(612) 825-1701 x111