It's hard to believe another year has nearly come and gone! As we ready for the hustle and bustle that inevitably accompanies this time of year, I find myself pausing to take a moment to reflect upon the many blessings I enjoy - both personally and as the director of WCAC.
Having recently welcomed my second granddaughter into the world, my heart is filled with great joy and gladness. There's nothing like a grandchild to put a smile on your face, a lump in your throat and a warm feeling in your heart.
Having recently witnessed the arrival of bags and bags and bags of new winter coats donated for distribution to some of WCAC's most vulnerable participants, my heart is filled with gratitude for the generosity of so many. WCAC is blessed to have such amazing community and corporate support which ensures a brighter tomorrow for all those that WCAC works with.
As we welcome a new year, despite some lingering uncertainty following a most divisive presidential election, WCAC stands at the ready to help all our neighbors in need. Whether helping new teen parents raise healthy babies, helping preschoolers ready to be lifelong learners, helping a troubled teen return to a postive pathway, or helping to alleviate the burden of high home heating bills for the elderly, WCAC remains committed to our mission.
As President Ronald Reagan once said, "We can't help everyone, but everyone can help someone." Thank you for supporting WCAC and helping us, help someone.
Jill C. Dagilis
Executive Director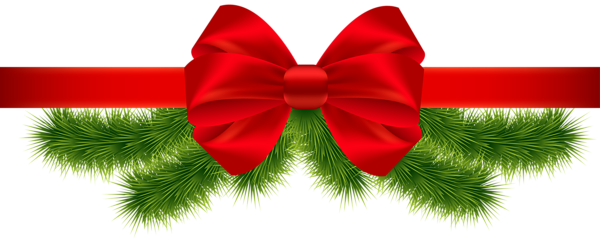 Please Join Us!
WCAC invites you to attend a special performance of A Christmas Carol on stage at The Hanover Theatre, Wednesday, December 21st, 7 p.m.
Percentage of all tickets sold to this performance will benefit WCAC's programs and services.
Special VIP tickets available - $75 each, include best seats in the house as well as admission to 5:30 p.m.
Pre-show Reception.
Tickets available online by using promo code WCAC or by calling the box office at 877.571.SHOW
Making a difference in the lives of those we serve
"

I wish to thank you for helping me get my home ready to face winter this year by allowing me to participate in the Weatherization Assistance Program (WAP). I already noticed change in heating retention and energy use as a result of increased insulation in my home through this valuable program.When you live on a fixed, limited monthly income, any energy money saved makes a significant difference with other monthly budgeted items (food, medicine, etc.). Thanks ever so much for your help."
-
Ken from Sutton
"Thank you most sincerely for all your efforts in obtaining assistance for me in paying my gas bill. It was especially helpful having received the funds during the months of the highest bills. I am aware that your work is not easy, and for that I am most appreciative. God bless you all!" - Louise from Auburn
Be a Head Start Hero!
Help Turn Up the Heat for those struggling with home heating bills!
Make a difference in the life a young person today!
Support WCAC programs with a tax-deductible donation!

Holiday schedule
For your advanced planning, pleased be advised that in observance of the upcoming holidays WCAC's offices will be
closed on Friday, December 23rd; Monday, December 26th; and Monday, January 2nd
.
From our family to yours, best wishes for a happy, healthy holiday season!
SEEKING VOLUNTEERS
Last year, the Worcester Tax Free Service Coalition processed over 2,000 tax returns and helped local families obtain over $3,000,000 in their federal tax returns! This was all possible because of our dedicated volunteers!
If you are interested in volunteering at a Worcester Free Tax Service Coalition Site during the upcoming tax season, please contact WFTSC Coordinator, Yasmine Shawwaf, or call 508-757-5631 Ext. 223

ANNUAL COAT DRIVE GENERATES WARM SMILES
They say timing is everything and for Worcester Community Action Council, Inc.'s 10th Annual Coat Drive for Kids the timing couldn't have been more perfect! The agency was able to deliver new winter coats to all of the children enrolled in the agency's Head Start, Early Head Start and Healthy Families of Southern Worcester County programs, as well as provide for the children of the teen parents enrolled in the agency's Job & Education Center just as the first of the cold weather arrived for the season.
Thanks to the incredible generosity of employees of National Grid and Commerce Bank (who together donated more than 300 new coats!), coupled with strong corporate support from Bay State Savings Bank, DCU for Kids, UniBank and the TJX Companies, WCAC was able to distribute 451 new winter coats! WCAC also gratefully accepted 150 winter hats and mittens from the National Grid Community Outreach Team and a big batch of handmade items from the Knit for Fun Group of the Worcester Senior Center.
"We are most grateful for the incredible generosity of those who donated coats to our drive and to those who supported the effort with corporate contributions," said WCAC Executive Director Jill Dagilis. "This is so much more than a warm coat. For many of our families a new winter coat is a purchase that just isn't manageable... leaving children at risk for catching cold, getting sick, missing school thus causing parents to miss work or school themselves. We are most grateful for the strong support we received in helping us help out families take important steps towards self-sufficiency."
New Case Manager focused on brighter future for clients
WCAC is pleased to welcome Carmen Ramirez as a new Case Manager in the agency's Job & Education Center. Having previously worked for the Worcester Housing Authority and Beckett Family of Services of Fitchburg, Carmen's work at WCAC falls under two grants - Secure Jobs and Urban Agenda.
Under Secure Jobs, Carmen works with about twenty homeless individuals and families, assisting them to overcome whatever barriers they may be facing in order to secure employment. "Whether it be childcare or transportation of anything else which will prevent them from obtaining a job, that's what we focus on," Carmen said.
Under the Urban Agenda grant, Carmen oversees a cohort of eight women pursuing their CNA certification at Quinsigamond Community College. Transportation, childcare, and various domestic situations are all barriers to overcome. Recently the grant paid for the purchase of uniforms required to fulfill the clinical portion of their program - an expense which otherwise likely would have resulted in many dropping out. Thanks to Carmen's support, the cohort is expected to complete their certificate program in January, offering these women opportunities for employment as home health aides or other certified nursing assistant positions.
For many of her clients, keeping an eye on long term goals and recognizing the possibility of self-sufficiency is a challenge given the immense barriers they face, including generational reliance on government support. "Ever since I was a little girl I wanted to be a social worker," Carmen said. "I really like helping people and helping them realize a brighter future."
Fuel Assistance applications now available
As the temperatures out-side drop, the inclination is to simply nudge the thermostat upward inside to remain comfortable all winter long. For many of our neighbors, however, that option doesn't exist or doesn't exist long with escalating home heating bills. WCAC is ready to once again serve households throughout Central Massachusetts which are struggling to keep up with home heating costs. The Low Income Home Energy Assistance Program (LIHEAP) or fuel assistance as it's most commonly called, opened for the season November 1st. Assistance is intended to help defray the cost of heat during the winter months, November 1 - April 30 of each year. Applications are accepted throughout the season. For first time applicants, a face-to-face meeting is required. Returning applicants need to have their eligibility recertified each year but can frequently do so by mail.
For the 2016-17 season, an individual earning less than $34,001 is income eligible - a family of four making $65,387 or less is income eligible (complete income eligibility guidelines available
online
.) Participation is open to both homeowners and tenants, heating with any heating source - gas, electric, oil, propane, wood or coal. During the 2015-16 season, WCAC provided $9.4 million dollars in assistance, with 67% of WCAC's applicants representing our most vulnerable populations - senior citizens, disabled individuals and families with young children. Nearly 48% of applicants were working households simply struggling to make ends meet.
Additional information about eligibility and applications is available
online
, by emailing
LIHEAP@wcac.net
or by calling the LIHEAP Automated Information Line at 508.754.7281. If you or someone you know is struggling with home utility costs, please reach out to WCAC for assistance.
Make a difference this holiday season
Looking to make a difference in the lives of others this holiday season? Please consider a donation to support the individuals WCAC serves.
Donations of new sweatshirts, sweatpants, hats, gloves and socks for the youth (ages 16-24) who frequently arrive to the agency underdressed for our harsh winter weather
Donations of gift cards to places such as Subway, Dunkin Donuts, Walmart or Target to allow the youth who frequently arrive to the agency hungry to purchase food and other necessities
Donations of WRTA bus passes to ensure our youth - many of whom face transportation barriers, are able to attend their classes as the agency. To make a donation please contact

Linda Taylor, Job Developer & Counselor at 508-754-1176 x158.
Donations of new and very gently used infant and toddler clothing for WCAC's Healthy Families Baby Boutique - providing support for first time teen parents and their children. To make a donation please contact

Camille Diaz, cdiaz@wcac.net 508-909-0062
We thank you in advance for your consideration and generosity!