The New Demand for Mobile Content Developers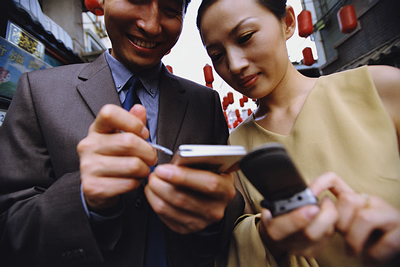 More than FIVE BILLION and rising! That's the number of people around the world who use smart phones.

Wake Tech is one of the first community colleges in North Carolina to offer a new, one-year diploma program in Mobile Content Development. This program will turn out workers who will be well-trained to create mobile-ready websites, re-format existing websites, and develop apps to provide a rich Internet experience on mobile devices.

Also, two new certificate programs, iOS Application Developer and Android Application Developer, are being offered to train mobile app developers.

There's no doubt that smart phones and other mobile devices will dominate the market in the coming years. Wake Tech has the specialized programs to prepare students and workers to be a part of mobile technology's continuing evolution!

For more information, visit cet.waketech.edu.



A New Career in Ten Weeks
"Thanks to Wake Tech's START program, I was able to pick and choose where I wanted to work."
Cynthia Motley

Forty-six year old Cynthia Motley is embarking on a new career in hospitality. After 20 years in the information technology industry, Cynthia was laid off and decided to make a career change. She learned about

Wake Tech's new 10-week START (Skills, Tasks and Results Training) hospitality course after visiting an Employment Security Commission office, and thought she would give it a try. It wasn't easy."I had to do a lot of studying and the exams were tough," Cynthia says, "but it was very rewarding." Read more of Cynthia's story here

GPS Information Sessions Navigate Your Future!

If you are thinking of attending Wake Tech, come to a GPS Info Session and you'll know your way around in no time! Each session includes information about:
Enrollment
Curriculum Programs
Financial Aid
Transfer Options ...And more!
Click Here to view upcoming session dates - No reservation required!
All Wake Tech campuses are tobacco-free for a healthy,
clean learning environment.
Start Here. Go Anywhere.
(919) 866-5000 www.waketech.edu