Norman Herbert
, founding co-chair, on the origins and impact of the WHI, the health policies and practices that trouble him, and Washtenaw's response to COVID-19...
Q. What inspired your passion for community health?
Herbert:
I served on the board of the Ann Arbor Area Community Foundation for nine years and it was eye opening in terms of the many issues that affect our community. From issues of homelessness and finding affordable housing to mental health and accessible health care....
Read more.
Upcoming WHI meetings

10:00 - 11:00 am / Virtual
10:00 - 11:30 am / Virtual
News of Note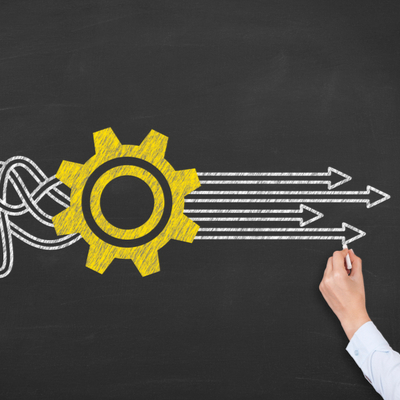 The role of your backbone organization
CHRT serves as the WHI's backbone organization. What does that mean? One way to conceptualize a backbone organization is that its goal is not to work one-on-one with individuals or organizations, but to create a broader understanding of what a community needs and provide capacity to address those needs in the community. Backbone work is accomplished working among multiple organizations in a community, rather than between two entities, as might occur in project management or traditional consulting work.
If you know others who might be interested in the work of the
Washtenaw Health Initiative
--
a voluntary, county-wide collaborative focused on improving the health of low-income, uninsured, and under-insured populations--
share this newsletter and encourage them to
sign up
for regular updates and invitations.
And please, share your story ideas with us. We are happy to report on work group activities, the accomplishments of our
member organizations
, and more.
WHI member orgs and community partners show where to go for what you need right now
WHI member organizations and community partners have assembled a series of directories for community members dealing with the health, economic, and social impact of the COVID-19 pandemic. Each with a different focus, these directories list essential resources for those who have been impacted by coronavirus and those who are working to support them. Learn about where to turn for assistance with unemployment applications, food, health insurance, housing, cash, and much more.
Visit directories.
New Directions for the Washtenaw Health Initiative include equity, engagement, and influence
Over the course of 2019, the Washtenaw Health Initiative began mapping out a strategy for 2020 and beyond. Results from the extensive research and engagement that transpired during this process have inspired several changes to the WHI's strategic direction, including
adding health equity, including racial equity, to the initiative's mission,
finding meaningful ways to engage residents and people with lived experience as low-income, uninsured, or underinsured, in the direction and work of the WHI, and
finding ways to influence policy in directions that improve outcomes for low-income, uninsured, and underinsured residents. Read more.
Carrie Rheingans joins MDHHS; please join us in welcoming Deanna Smith
After eight years of service to the Washtenaw Health Initiative, Carrie Rheingans stepped down in February to work with the Michigan Department of Human Services on a statewide substance use initiative. In the same month, Deana Smith joined the
Center for Health and Research Transformation
, backbone organization to the Washtenaw Health Initiative, and will be supporting the WHI
Steering Committee
, organizing quarterly
stakeholder
meetings, and acting as a liaison between WHI
work groups
and leaders. She will also be supporting the WHI's
Senior Services Work Group
and Vital Seniors Initiative Learning Collaborative.
Read about Deana.
Reimagine Caregiving's big year. What they're doing and how to help
Reimagine Caregiving is an initiative designed to improve Wa

shtenaw County's caregiver support system while improving outcomes for family caregivers and older adults. In this story by Amanda Sears, grant manager at the Area Agency on Aging 1-B, read about its Washtenaw Family Caregiver Network, the Caring Together podcast, caregiver-friendly employment practices, extended out-of-home respite care, legal assistance for family caregivers, the family caregiver resource center, mobility management services, and more.
Read more.



New county site tracks 150+ social and health indicators, shares success stories, suggests ways to take action
Health for All Washtenaw
is a new website with interactive data, graphs, charts and maps that can be used in customized dashboards to illustrate social determinants and health issues at the county, city, zip code, or even census tract level.
Health for All Washtenaw
also has the human stories that illustrate the data, and a resource directory to help people take action in their community. Check out the video tutorial
here
, and learn about all the useful data and community resources available from
the Washtenaw County Health Department
.
Learn more.
Catholic Social Services of Washtenaw County launches online directory for seniors, caregivers
Ahead Of The Curve
, a Catholic Social Service of Washtenaw County website, encourages the health, engagement, and independence of at-risk older adults and caregivers. The
website
's
searchable resource directory
helps older adults and caregivers locate and access hundreds of local resources including crisis support, food assistance, housing, transportation, home services, mental health services, and more. Ahead Of The Curve also provides important caregiver support through access to the
Washtenaw Caregiver Support Network
. Ahead of The Curve is supported by the Michigan Health Endowment Fund.
Learn more.