WE LOVE ADA and it's
FEBRUARY
so time to show that LOVE!!
It's that time of the year where we allow all of our classes to dress in the SPIRIT of ADA and show how much you LOVE to dance!
Show off your ADA SPIRIT from
February 8th-February 13th
by wearing our ADA colors of red, white, & black or any of our logo apparel (even pj's!). All Level ballet dancers-please be sure to wear a leotard & tights for class. Fun make up and hair is allowed and encouraged! Spirit Week kicks off our competition and recital season!


ALONG WITH WEARING OUR SCHOOL COLORS DURING SPIRIT WEEK YOU CAN ALSO USE THE FOLLOWING IDEAS
~No rules-just use that imagination~
Winner of this contest will get a special treat made by V&M Bistro, which is owned by Miss Margherita and her sister Vincenza! If you have not seen their beautiful desserts or tried their restaurant be sure to follow @vmbistro and order some Italian food/pizza take-out.
You will NOT be disappointed!!
MARK THOSE CALENDARS
FOR OUR GREAT SUMMER CLASS OFFERINGS
REGISTRATION OPENS 2/1-Payment due the first day of Camp
We hope you can join us to keep that LOVE of dance going through the fun summer months!!
PERFORMING ARTS CAMPS
JUNE 7th-10th
Teddy Bears, Top Hats & Tutus
Bring your favorite fuzzy friend to camp as we dance and celebrate friendship and love!
Costumes and props will be made by the dancers in camp.
We will have a performance on the final day (possibly outdoors) before dismissal for our dancers and their fuzzy friends to show off their designs and moves as they invite their favorite people to watch and cheer them on!
JULY 19th-22nd
It's Christmas In JULY!
Ages 3-7
from
9:30- 12:30 ~
$150
Theme: Christmas In July
Ages 8-12 from 9:30-3:30 ~ $275 Theme: Christmas In July
Who LOVES Christmas time?! We will decorate the studio for this fantastic holiday, learn routines to some favorite songs and dance the week away! Craft time will include items for the tree along with so much more! Join us to celebrate this special time of the year!
JULY 26th-29th
Cultural Week!
Ages 3 -7
from
9:30- 12:30
~ $150
Theme: Royalty Around the World
Who is your favorite prince/princess? Where are they from? What do they do there? What types of food do they eat? How do they dance? Find out all these fun fact and join this incredible week! Dancers will learn different dance styles each day, create costumes and props, and invite family and friends to a show in our magical world!
Ages 8-12 from 9:30- 3:30 ~ $275 Theme: Dance Around the World
Dancers will learn different styles of dance each day from various parts of the world. Each day consists of the basic genres of dance as we delve into some amazing different styles of the world. It's a cultural experience right here at home as our dancers learn styles, create costumes and props, learn about cultures, and invite family and friends to a week end show where we will share all we have learned!
These are for the serious dancers who want intense training. It's run like a dance convention you would travel to, but held right here at ADA with our current staff, who know just where to work our dancers to their potential, along with some guest instructors each week!
9AM-5PM each day
for ages 7 & up ~ $360
June 21st-24th

FOR THOSE INTERESTED IN THE DANCE COMPANY FOR THE 2021-2022 SEASON
For those who wish to join our Dance Company for the 2021-22 season, the summer requirements are listed below and the class level is the level for next year's 2021-2022 school year season.
All dancers progress into the next level until middle school where they remain in certain levels for a couple years.
Petite Child/Elem 1: One Camp
Minis Elem 2/Level 1

: One Camp & One Intensive OR Two Intensives
Level 2 Juniors

- 2 Intensives OR 1 Intensive and 1 PA Camp
Level 3 Juniors

- 2 Intensives (preferred) or 1 Intensive & 2 PA Camps
Teens/Seniors (Level 4/5):

Two Intensives
We will also have a few master classes with auditions for guest choreographers and those schedules are TBD
We wish our current Dance Company a great season beginning in March!! Be on the lookout for some sneak peaks of their costumes on FB/Instagram pages too!
We invite our current high school dancers to be a part of the ADA Chapter of National Honor Society of Dance Arts


ADA National Honor Society of Dance Arts


Requirements

~Dancer must be in 9th-12th grade

~Dancer must have & maintain a 3.2 or higher

~Dancer must be studying dance for minimum of 7 hours a week at ADA and maintain attendance and commitment in class

Once these criteria are met, download and print these forms to fill out. Contact Miss Darlene at

DANCEatADA@comcast.net

for info on volunteer points and essay requirements.
Dancers Age 10-22 can be a part of the
Disney parade as
ADA goes to "Dance The World" this summer at Disney and it's not too late to join us!
June 28th-July 2nd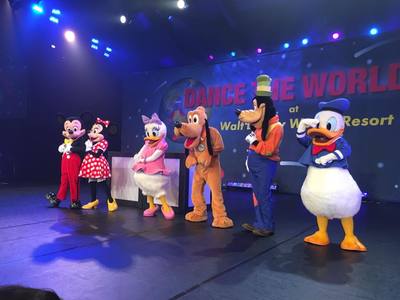 Snow Closings

As a reminder, if we need to close due to snow an email will be sent out within one hour of class time. We often start classes for the day but need to close by the evening. Decisions to close are often made mid-evening if there is no snow on the ground at the beginning of our day. We will also post all closings on our Facebook page so if you haven't "liked" us be sure to do so!

You are entitled to a make up class if we close due to weather. You may choose the class make up time from our schedule in person if space allows or via zoom. Note:
Since we are unable to offer drop in make ups lessons in other classes this year due to COVID size restrictions we will offer a Zoom, sign ups, or class makeup day.
Special THANKS to all the current ADA parents. We loved making videos for Parent Appreciation week and can't wait to be able to have you
back in the studio to see us dancing in person! We hope you liked your shopping bags! If you didn't get one this past week please let us know.
You can find lots of videos and pictures on our Instagram or Facebook page from last week. Thank you for your support and encouragement during this crazy year!
Wishing everyone a month of LOVE & HUGS
Darlene Giordano Cummings
Owner/Director American Dance Academy
126 Lantana Drive

Hockessin, Delaware 19707
302-234-9900