Book: Confronting the "New Urban Crisis"


It is an understatement to say that the urban world has gone through drastic change over the course of the last century. Cities have changed, for better or for worse. Due to shifting demographics, environments, and economies, some have turned into the gleaming, high tech and upscale urban centers. Others are declining at an alarming rate. These issues are merely symptoms of the "New Urban Crisis," a phenomenon that Richard Florida's explains in his new book. This new crisis reaps the consequences of "winner-take-all urbanism" with deep inequaliy, segregation, and poverty in cities across America. Florida explains the scope of the crisis, its repercussions, and what city government, the private sector and civil society can do about it.



Read the Citylab review of his book

here

.
Los Angeles moves to alter its sprawling image

Los Angeles has long been notorious for its large and sprawling urban landscape, and the never-ending traffic that goes along with it. But it seems like Angelenos are ready for a change in perception, and have proven their position by voting against a measure that would have slowed new construction by two years. The "Measure S" was introduced to stop construction in Hollywood deemed unnecessary and "out of character" for the neighborhood, but residents weren't biting. The vote "pitted slow-growth factions, who called the city's planning process corrupt, against a coalition of public officials, developers, labor groups and others who conceded that while reform was necessary, so was growth." Despite the accusations of corruption, the power of the people landed behind the pro-growth faction. With support behind a new Los Angeles, the question of how the city will move forward and successfully transform the inconceivably large space that the city occupies to meet its residents expectations.


Read the full article
here
.
Event recap: Implementing the New Urban Agenda
This past Wednesday, IHC Global took a look back at the vibrant, dyamic Habitat III conference, and discuss how far we have come and in what ways we- civil society, the private sector, international donors and lenders, and governments- are making the promises of the New Urban Agenda and the Sustainable Development Goals a reality. Partnering with NextCity, the event was opened by its documentary of Habitat III -- "The Moment to Get Cities Right"-- which was introduced by NextCity President Tom Dallessio, setting the scene for an engaging dialogue. IHC Global President and CEO Judith Hermanson and moderated a panel with World Bank Lead Urban Specialist for the Middle East and North Africa Ellen Hamilton, IDB Senior Housing and Urban Development Specialist Michael Donovan, and WRI Ross Center for Sustainable Cities Global Director Ani Dasgupta. In an interactive and lively discussion, reflecting diverse perspectives both on the NUA and the SDGs, the panelists highlighted what steps they plan to take, and their views of how the global initiatives will be achieved under the challenging geopolitical atmosphere.
Look out for a full recap of the event on the IHC Global blog in the next week.
The Urban Institute and the Lincoln Institute for Land Policy are co-hosting an event focusing on the central cities in the United States, many of which are still recovering from the Great Recession. The event will unpack the economic and fiscal resilience of these cities in the wake of such difficult times, and examine the relationship between housing and city finances and the role of fiscal policies in weathering future housing market fluctuations. The discussion will include presentations from several notable
speakers
, including researchers at the Urban Institute, the Lincoln Institute of Land Policy, and the City University of New York, as well as respondents from the Federal Reserve Bank of New York, the Federal Housing Finance Agency, and municipal budget directors.
When: Monday, April 17, 2017
9:30 AM to 12:30 PM EDT
Where: Urban Institute
2100 M Street NW
Washington, DC 20037
Learn more and register for the event
here
.
IHC Global Urban Feature: Urban Climate Resilience
The Rise of the Urban Jungle
The Issue
Cities, packed with millions of people and producing the highest proportion of global pollution, stand as the largest and most detrimental contributing factor to climate change. However, cities also stand as leaders in the fight against climate change, and urban residents reflect this commitment to environment with their "urban jungles". The trend of decorating urban environments with greenery, from rooftop vegetable patches to community parks, has been proven to protect cities from extreme weather, climate change and water scarcity. They also
make people happy
. But with the 70% of the world's population expected to live in urban areas by 2050, these urban forests are more critical and in more danger than ever. Losing these pockets of green due to the jam-packed cities of the future could be detrimental to urban food and water security, and could harm urban ecosystems and general public health.
What We See
IHC Global goes forward in our mission understanding that urbanization is inevitable, but the expected challenges- poverty, drastic climate change, inadequate sanitation, and many others- do not have to be. Urban forests are just one of many strategies that suggest this hypothesis is right, and so efforts to adapt them to increasing urban populations must be made. Some cities have already recognized the potential life-saving elements of urban forests; Singapore is the world leader in terms of "canopy cover", and scored a 29.3% on the Massachusetts Institute of Technology "Green View Rating". Sydney, Australia and Vancouver, Canada are not far behind, with equal scores of 25.9%, and cities like Hong Kong and Soeul are also in the running. (It's no coincidence that many of these cities are in Asia, while the cities lagging behind are Western hubs like Paris and New York). In working to fulfill the New Urban Agenda and Sustainable Development goals, cities should look to one another for solutions, and extending urban forests should be one. While it may not be the answer to all the challenges that urbanization brings, they're an easy and innovative step forward. Plus, they're pretty.
Read the full article
here
.
To learn more about our Key Policy Topics, click
here
.
In the news and around the web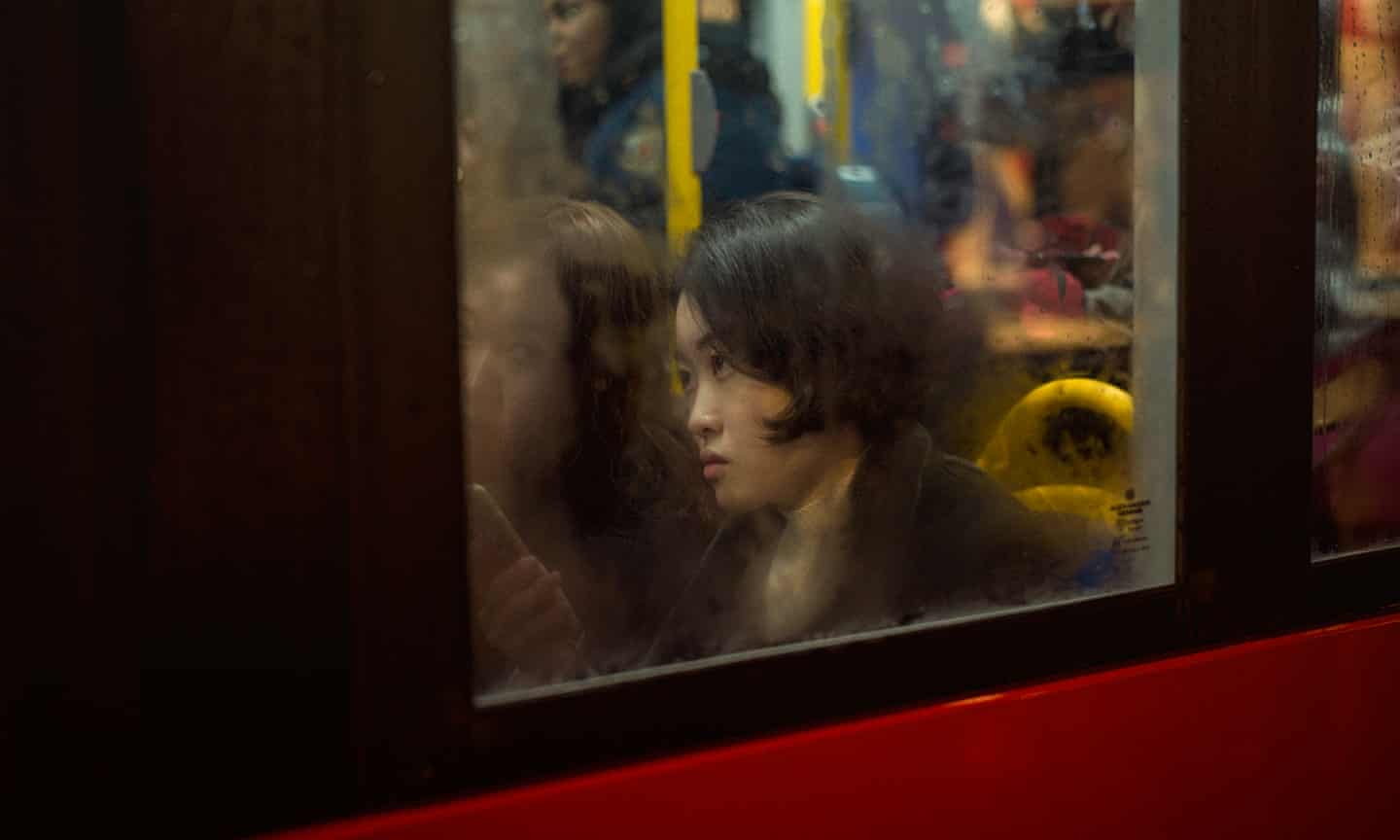 In an ongoing series, photographer Sarah Lee captures life on London's night buses.
Spread the word!
Help IHC Global spread our message by forwarding our newsletter to organizations and people who want to help create inclusive and sustainable cities. Support IHC Global further by becoming a member of our growing coalition.
Please join us either as an individual or as an organization! With your membership you will provide meaningful help in addressing the worldwide challenges of urban poverty and inequity. Help IHC Global "change cities for good" and secure a better urban future for us all! We need your help and your voice more than ever!