As urban water issues increase in urgency, five cities will go head to head with their individual challenges through a new water resilience strategy. The Rockefeller Foundation's 100 Resilient Cities network and professional services firm Arup have joined forces with the World Bank and the University of Massachusetts to launch the City Water Resilience Framework (CWRF), which aims to collect holistic assessments of water vulnerabilities in cities, and then design solutions that "consider all elements of the water cycle, and account for changeability and periodic extremes in water related events to approach urban resilience." The framework has four core universal elements, but they are designed to adapt to individual cities: infrastructure and ecosystems, economic benefits and social integrity, health and well-being, and governance and strategy. The project is currently in research and development stage, but five cities will be chosen to pilot the framework in 2018.
Read the full article here
.
A clash of tradition and urbanization in Mumbai
Within the city of Mumbai coexists a relationship that many cities grapple with; a balance between urbanization and innovation, and traditional, centuries-old cultural norms. This complicated relationship is being played out in real time over the struggle between the city's plan for a new metro system, and the Zoroastrian temples that lie near the path of the train tracks. The dilapidated system that carries 7 million people to work each day is in desperate need of a makeover, but Zoroastrian leaders claim that the proposed metro would "'breach the magnetic circuits' of two Zoroastrian fire temples, thus 'diminishing their spiritual powers' and unleashing 'dark forces'", a case that has garnered thousands of supporters, and is spurred on by other protesters, like environmentalists and heritage activists. Like many cities in the world, Mumbai will have to find a way to compromise between innovation and tradition, in order to make the city as inclusive as it is smart. SDG 11 calls both for cities to provide safe, affordable, and accessible public transit systems for all (Target 2) and for cities to strengthen efforts to protect and safeguard the world's cultural heritage (Target 4), and this issue exemplifies the interconnected nature of urban systems and the necessity of cross-sectoral planning to address urban problems.
Read the full article here
.
Cities in India have a housing shortage of 20 million units, a number that leaves 100 million people without homes. As a result of this nationwide shortage, more and more people find themselves living on the streets or in informal settlements. But human settlement expert and researcher Gautam Bhan sees a solution to this shortage, not by changing the urban landscape and uprooting informal settlements, but by changing the attitude towards these settlements, and improving upon what's already there.
Watch the full video
here
. The video is in Hindi, with English subtitles available.
2018 is upon us, and Congress and the administration have ramped up discussions about housing finance reform. In light of this, policymakers must have a thoughtful dialogue about what the future of the Federal Housing Administration (FHA) will be within a broader reformed system. Join the University of California, Berkeley's Terner Center for Housing Innovation and IHC Global member Urban Institute's Housing Finance Policy Center on January 9th for a dialogue on what reforms to the Federal Housing Administration will allow it to fulfill its critical role in the US housing market.
When:
Tuesday, January 9th, 2018
Where:
Urban Institute, 5th Floor
Learn more about the event
here
.
IHC Global is pleased to announce that Next City has become a member of our growing coalition. Next City is a non-profit organization that aims to "inspire social, economic and environmental change in cities through journalism and events around the world." Together, IHC Global and Next City have collaborated on several events, including The New Urban Agenda: Can We Have It All? IHC Global will be hosting an event at the Next City World Stage at the World Urban Forum in February 2018.
Learn more about Next City
here
.
In the news and around the web
Now listen here...
The Third Wave Urbanism podcast takes on how cities can harness design to make the most of nighttime.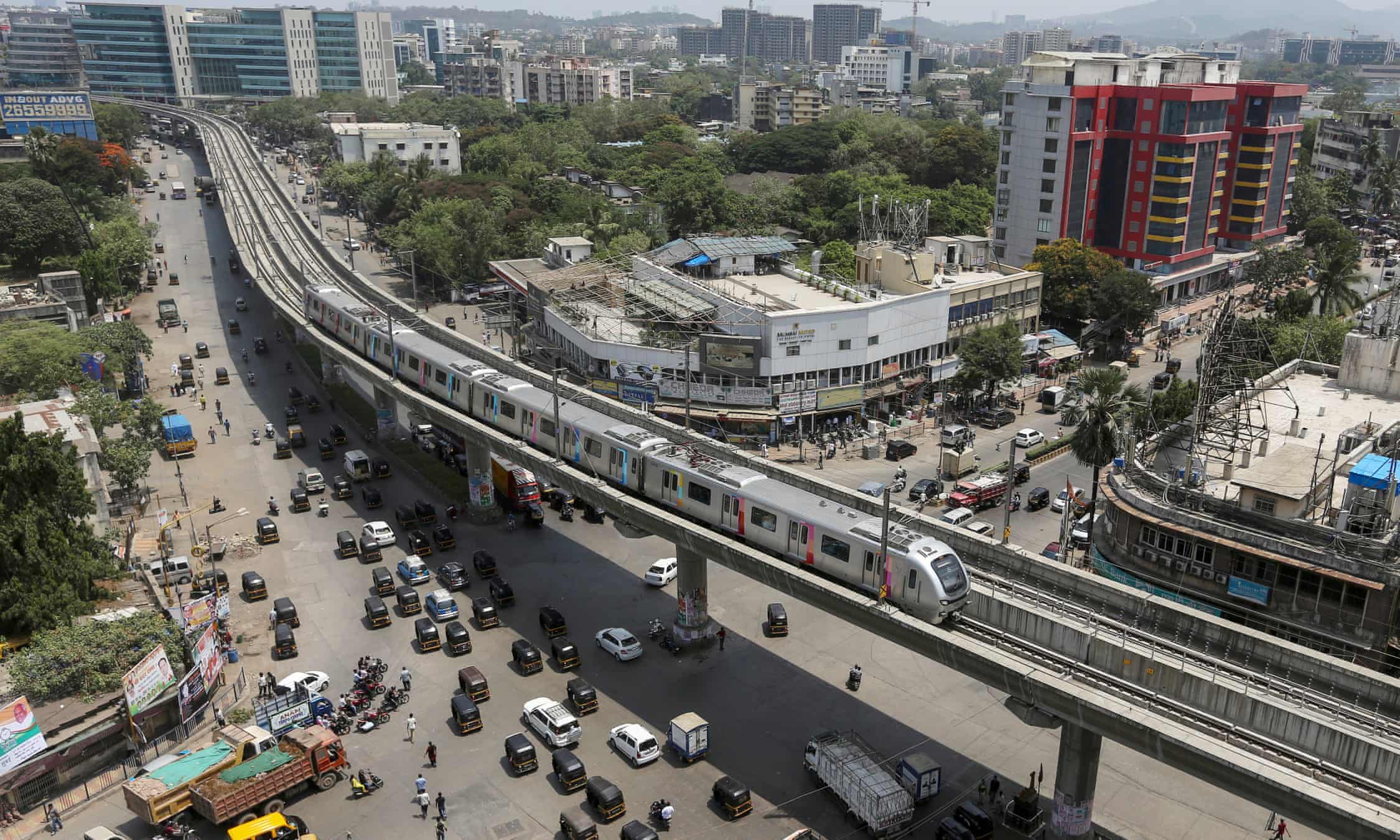 The first phase of the Mumbai metro system. Its next phase of development is being contested by several religious, heritage and environmentalist groups.
Take our Making Cities Safe survey
IHC Global has created a survey to increase understanding and share knowledge around issues of safety in cities-looking specifically at safety in the home, on public transport, in formal and informal workplace settings, and in common spaces such as sanitary facilities. Results from this survey will provide input into a policy report addressing how SDG 11, Target 7, Indicator 2-which focuses specifically on making urban spaces safe--can be met.
Help us gain a better understanding of urban safety; take our survey
here
!
Spread the word!

Help IHC Global spread our message by forwarding our newsletter to organizations and people who want to help create inclusive and sustainable cities. Support IHC Global further by becoming a member of our growing coalition. Please join us either as an individual or as an organization! With your U.S. tax deductible membership, you will provide meaningful help in addressing the worldwide challenges of rapid urban growth, urban poverty and inequity. Help IHC Global "change cities for good" and secure a better urban future for us all! We need your help and your voice more than ever!
Head Office: 1424 K St. NW, Ste 600, Washington, D.C. 20005
Satellite Office: 430 N. Michigan Ave, Chicago, IL 60611