What will happen to Cape Town after the water runs dry?
Cape Town is only months away from its reckoning. As IHC Global has previously reported, the South African city with over 4 million people is expected to run out of water some time in April, and residents are counting down their clocks in a variety of ways, from rushing to secure their own sources of water to frantically stockpiling water resources. But what happens after the last drop? The plan is laid out like this: water will still go to "essential services," such as hospitals and clinics; standpipes in informal settlements will continue to be supplied; and the rest of the city will have to stand in line at established water collection points. But how will a system where stability rests on how able-bodied the residents are to stand in line, how long the lines are, how fast water can be collected and how calm water-less residents can be succeed without falling into chaos?
Does improving slums matter without land rights?
Ramshackle housing in slums are accidents waiting to happen, and in Dhaka's Korail slum, they proved to be easy kindling as well, for the fires that raged through the informal settlement in December 2016. In the aftermath of the fire, architects and urban planners from the Bangladesh-based development agency BRAC helped rebuild homes and redesign the neighborhood so that it was more fire-resistant. But improving the slum as a whole is a much bigger job, and even if residents can rest assured that their new housing units won't burst into flames, does it mean anything if they don't have rights to the land they live on? According to Place, the "transitory" nature of slum-dwellers prevents government officials from granting land rights to them, preventing residents from having the power to improve their communities. This in turn inhibits the provision of the kinds of goods and services that would keep fires from burning down communities, among many other things. IHC Global is looking forward to discussing this at the World Urban Forum, and brainstorming how architects, governments and civil society can work together to make this challenge a problem of the past.
The World Urban Forum: a close-up for urbanizing East Asia
When crowds descend upon Kuala Lumpur, Malaysia next week to discuss urban sustainability and inclusivity at the ninth World Urban Forum, the spotlight will be firmly on just how sustainable and inclusive the Southeast Asian city is, and how the region as a whole is using the New Urban Agenda and the Sustainable Development Goals to build better cities. As a city that fits somewhere in the middle between the super-developed population centers like Seoul and Tokyo and the still-developing cities in Indonesia and Vietnam, what happens in Kuala Lumpur could set the precedent for the future of urban development in the region. To get a home-grown perspective on what WUF means to Malaysia and Southeast Asia as a whole, Next City spoke with the former president of the Malaysian Institute of Planners, Khairiah Talha.
Come hang out with us at IHC Global's WUF9 Meet and Greet!
The World Urban Forum will be hectic and fast-paced for all of us urban dreamers. On Friday, February 9th, take a well-deserved break and stop by IHC Global's meet and greet! There, IHC Global's network of members and partners will have the chance to network, exchange ideas, and share thoughts on the World Urban Forum. And don't worry, there

will

be snacks!
When: Friday, February 9th, 2018
Where: Next City World Stage
Kuala Lumpur Convention Center
Register for the event
here
.
IHC Global Urban Feature: IHC Global at WUF9
The Issue
We've given you the run-down on the World Urban Forum, now here's the full, chronological schedule of IHC Global's World Urban Forum events:
1:30 - 3:00 p.m.: IHC Global will be participating on a panel discussing urban climate resilience during the Children and Youth Assembly in Ballroom 2.
11:30 a.m. - 1:00 p.m.: IHC Global will be hosting a
meet and greet
for members and partners at the Next City World Stage.
3:00 - 5:00 p.m.: IHC Global will be speaking at the FIABCI networking event ' The Affordability of the Metropolis: Turning Density into Prosperity' in Room 305.
3:00 - 5:00 p.m.: IHC Global will be speaking at the University of Chicago Mansueto Institute for Urban Innovation networking event, ' Data Informed Inclusion: Slums and Informal Settlements,' in Room 402.
We hope to see you there! If we don't, we'll have plenty to share with you next week! To learn more about the World Urban Forum, the WUF page on our website
here
.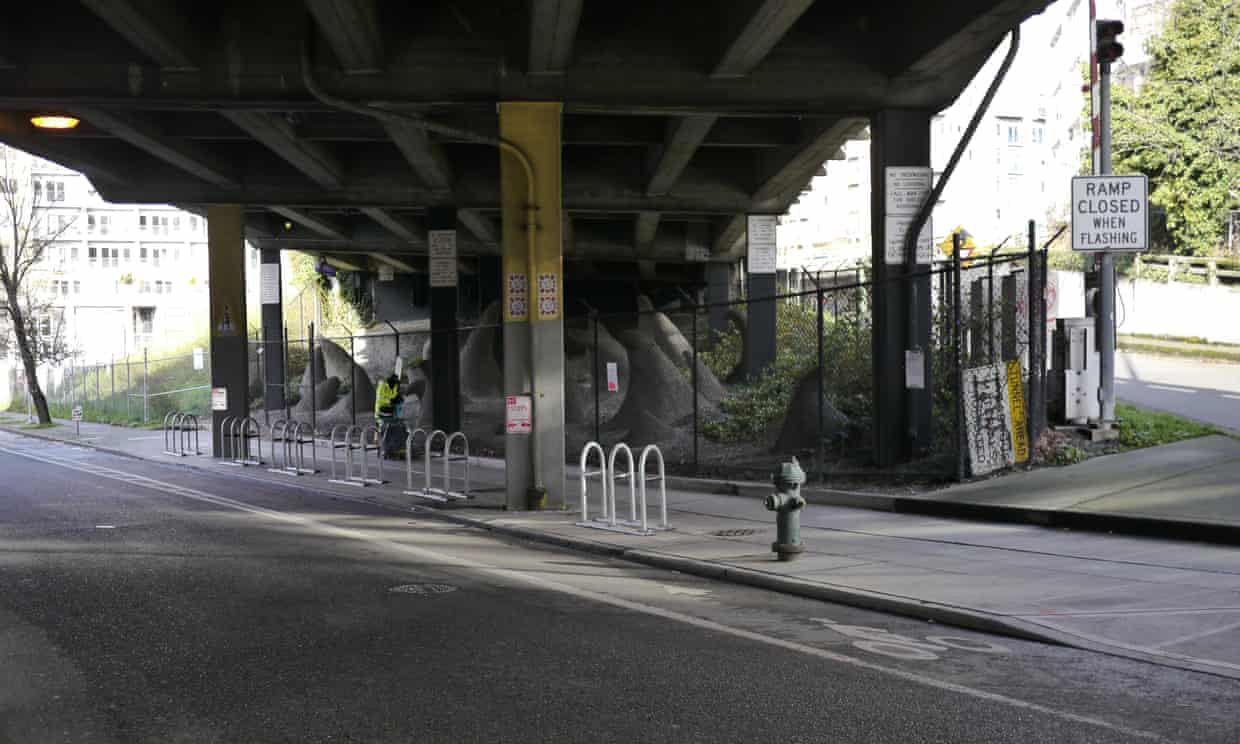 New 'unnecessary' bike racks have been installed in Seattle where a homeless camp once stood, in a move that campaigners say is 'a clear case of hostile architecture.'
Take our Making Cities Safe survey
IHC Global has created a survey to increase understanding and share knowledge around issues of safety in cities-looking specifically at safety in the home, on public transport, in formal and informal workplace settings, and in common spaces such as sanitary facilities. Results from this survey will provide input into a policy report addressing how SDG 11, Target 7, Indicator 2-which focuses specifically on making urban spaces safe--can be met.
Help us gain a better understanding of urban safety; take our survey
here
!
Spread the word!

Help IHC Global spread our message by forwarding our newsletter to organizations and people who want to help create inclusive and sustainable cities. Support IHC Global further by becoming a member of our growing coalition. Please join us either as an individual or as an organization! With your U.S. tax deductible membership, you will provide meaningful help in addressing the worldwide challenges of rapid urban growth, urban poverty and inequity. Help IHC Global "change cities for good" and secure a better urban future for us all! We need your help and your voice more than ever!
Head Office: 1424 K St. NW, Ste 600, Washington, D.C. 20005
Satellite Office: 430 N. Michigan Ave, Chicago, IL 60611