New initiatives to reduce WASH inequalities
This past week was World Water Week, a celebration of the continued global campaign to ensure adequate water and sanitation is available for all. In celebration of water, IHC Global is excited to see the outcomes of two new projects from UNESCO and the World Bank.
The World Bank has released a report,
Reducing Inequalities in Water Supply, Sanitation, and Hygiene in the Era of the Sustainable Development Goals : Synthesis Report of the Water Supply, Sanitation, and Hygiene (WASH) Poverty Diagnostic Initiative
, which sets out to answer four key questions: who are the poor people in a country and where do they live? What is their level of access to quality Water Supply, Sanitation, and Hygiene (WASH) services? What are the linkages of inadequate WASH services with health and nutrition? And what are the binding constraints to improving service delivery? With multi-disciplinary research, the report assesses the relationship of poverty, time, physical space and social space with drinking water, sanitation and hygiene, as well as the knock-on effects on a person's life cycle.
UNESCO has unveiled their new
Gender and Water Toolkit
, from the World Water Assessment Program (WWAP), which "provides a conceptual framework and sex-disaggregated indicators for the monitoring of the SDGs, with particular reference to SDGs 5 (gender) and 6 (water and sanitation)" and "provides users with a pioneering methodological framework and with key-indicators to assess the current status of freshwater resources on national, regional and global scale." The toolkit includes a list of high-priority gender-sensitive water indicators; methodology for collecting sex-disaggregated data on water resources; guidelines for data gathering; and questionnaires for field surveys.
City-to-city cooperation is beginning to drive SDG action
Decentralized Development Cooperation (or DDC) is the new thing, and cities around the world are embracing it when it comes to implementing the Sustainable Development Goals. Cooperation between local and regional governments regarding issues from security to the economy has been growing for a while now, and while there still isn't a clear definition of what constitutes a DDC, cities are the main driving force behind many of them, implementing DDC activities and working with other local governments and regional and national governments to focus on issues as big as SDG implementation. This urban phenomenon is not contained to one region; it is global, and the peer-to-peer, knowledge platform-esque nature of these DDCs reflects the priorities of cities worldwide, and demonstrate their need to connect with the urban areas that experience similar struggles and successes. And as the SDGs gain traction, cities' contributions to implementation are becoming increasingly important to achieving the goals by 2020. According to Citiscope, it is estimated that 65 percent of the 169 targets associated with the 17 SDGs will not be reached without the proper engagement of cities and regions. Cities are becoming significant players on the world stage, and harnessing their new power to cooperate with regions and nations will be beneficial for cities and the world as a whole.
Cities toughen up against evictions

In an eye-opening investigative report, The Nation looks at the efforts of housing councils and local governments in New York City, Philadelphia, Baltimore and Washington D.C. to crack down on evictions, and reform the existing eviction systems. With a plan to offer free legal counsel to residents in danger of losing there homes, housing rights organizations in NYC aim to subvert the crushing legal system that the evicted often have to navigate alone, and to ensure that legal aid is available every step of the way, in order to keep corruption at bay. What makes this initiative different from others before it is the determination to make these services available to all residents, including the poorest of the urban poor. This initiative has also been incredibly successful, traveling up the chain in NYC to as high as Mayor Bill de Blasio, who recently signed legislation that will dedicate $155 million a year to ensure that all low-income tenants in New York City have access to legal representation in housing court. Elsewhere, in Philadelphia, city officials have set aside $500,000 to pay for public-interest attorneys to help tenants threatened with eviction. In Baltimore, a bill that aims to create a legal-assistance fund for tenants is under consideration. In D.C., city officials allocated $4.5 million to support eviction-defense work during the coming fiscal year. IHC Global sees these strides in representation for all urban residents, especially the urban poor, as exciting milestones on these cities' paths to become truly inclusive.
Read the full article
here
.

Cities Alliance is now accepting applications for its gender prize, which aims to acknowledge good practices in local partnership for women's empowerment under their Innovation Program. The prize recognizes partnerships between local government and local communities that have implemented innovative solutions for promoting women's empowerment in governance and citizenship, migration, economy, resilience and services. The prize will be awarded to five winners, who will receive a round-trip ticket and three-days' expenses paid to attend the World Urban Forum in Kuala Lumpur in February 2018, where they will receive the prize and take part in a discussion on partnerships for women's empowerment at the local level.
The winning projects will be featured in an award-related publication that will be distributed during the World Urban Forum, on videos for dissemination and award promotion; and in a blog dedicated to the project. There will also be five runners-up and five honorable mentions for the prize. Runners up will be featured in the award-related publication, the dissemination video, and as a blog. Honorable Mentions will be featured in the award-related publication and blog.


Learn more about the prize, and find out if you qualify
here
.
In an all day event, urban experts and leaders from around the world will come together to discuss the future of smart cities and the need for inclusivity in innovation. Panelists will spend the day discussing, debating and learning how cities around the world are confronting the challenges surrounding the future of the workplace, workforce and transportation head on. The day will be split into four separate panels: Workplaces of the Future, where leaders from around the globe will share how smart cities are affecting their workplaces and vice versa; Transportation of the Future, where new innovations in transportation will take the center stage, and will be analyzed on how they challenge urban social structures; The Future of the Workforce, which will dive deep into the challenges of creating an inclusive workforce in smart cities; and the Inclusive Smart Cities panel, which will bring together leaders across both the public and private sectors in D.C. and address the need for inclusivity in the innovations that are shaping cities.
When: Tuesday, September 12th, 2017
8:30 AM - 1:00 PM
Where: US Institute of Peace
2301 Constitution Ave NW
Washington, DC 20037

Register for the event
here
.
IHC Global Urban Feature: Urban Disaster Resilience
Floods hit cities across the world; will we ever be ready for them?
The Issue
It's been all over the news this week, on every form of social media, from personal pleas to global campaigns: eastern Texas has been hit hard by Hurricane Harvey, a one in one thousand kind of powerful hurricane, and it leaves in its wake a devastated area, including the United States' fourth biggest city, Houston, Texas. As the rains poured in Texas, they also made torrential landfall throughout India, Nepal and Bangladesh, at a record pace even for monsoon season, that engulfed areas unprepared for the deluge, including Mumbai, India's main financial center. These disasters are making the front page this week, but they are just two in a long line of recent natural disasters that have been occurring around the world. Last week, heavy flash floods raged through urban areas in Britain, Ireland and Uganda. Two weeks ago, heavy rainfall displaced thousands of people all over Sudan and led to deadly mudslides in Freetown, Sierra Leone. Most of these disasters have been like nothing ever seen before, and the nations, cities and communities caught in their cross-hairs face the overwhelming, multi-dimensional task of reconstruction ahead of them. As natural disasters become more frequent, and are exacerbated by climate change, news outlets, civilians and officials are quick to respond with "what could have been done?" and "how did it get so bad?". Answers may vary, but one problem seems to be the thread that weaves these disasters together: unchecked urbanization.


What We See
While issues of policy and development are often framed by human-made distinctions, such as 'developed' verses 'developing' country, the events of this week remind that nature does not differentiate across these same lines, and underline the importance of integrated global efforts to shape urban policy and planning. In both Houston and South Asia, rapid urban growth, coupled with poor urban planning and a lack of regard for environmental hazards, have contributed to the devastation resulting from the disasters. Houston's urban sprawl has remained unchecked for decades, and despite experts advising the city to increase its density, development has continued, and on the way has paved over natural flood deterrents such as prairies and wetlands. Mumbai, built on low-lying land, becomes ever more vulnerable to flooding as the climate continues to warm and as urban growth continues in an informal way, and the ramifications of previous, disastrous flooding have done little to amend existing urban policy. Bangladesh is so well-situated for floods that it is almost constantly underwater, and poor sanitation systems and continued deforestation are only perpetuating the problem. And two weeks ago, IHC Global weighed in on why Freetown's poor infrastructure and poor placement between mountains and sea made the mudslides a disaster waiting to happen. It's easy to label the What Went Wrongs after the fact. What isn't easy is learning from mistakes made, and making a lasting impact on urban policy and infrastructure that will lessen the scope of the next disaster, and every disaster down the line.
However, despite these glaring issues, and fact that urban planners and policymakers still have a lot to learn, cities around the world have been taking in stride the lessons from a variety of disasters, and seeing what knowledge can be taken from previous failures. Therefore, each disaster represents a chance for cities to change their policies for the better. IHC Global commended the example of Freetown last week, where disaster response was quick and incredibly organized, largely due to the hard-learned lessons of the Ebola crisis. Cities that are already committed to implementing the disaster risk reduction parameters in the
Sustainable Development Goals
, the
New Urban Agenda
, and the
Paris Climate Agreement
can use the disaster-enabling issues in hard-hit cities as points of reference. And after the events of this week, many news outlets have laid out some of the ways flooding can be prevented, including improving early warning systems,"upgrading sewage, drainage and transportation infrastructure; increasing green spaces; restoring wetlands; and using zoning laws to prevent new construction in known flood plains and vulnerable coastal areas," a list that, given the scope of the disasters, may have a chance of not falling on deaf ears. These floods could also be a new chance to reaffirm the importance of combating climate change, for nations that have not been seriously implementing sustainable policies and for nations that have shied away from doing anything at all. Disasters will continue to happen and will likely grow in size and severity, and since cities cannot simply uproot themselves from the path of oncoming storms, investing in better infrastructure, better disaster response mechanisms, and paying attention to the big issues that are making disasters worse are necessities. But if the takeaway from each contributes to a better response to the next one and the next one after, the damage may not all be in vain.
The hearts of all of us at IHC Global go out to the thousands who have lost loved ones and to those who survived but lost in many other ways as well, in Houston, Freetown, Mumbai, and urban areas ravaged by strong storms across the world. We owe it to them all to take the lessons seriously and apply them.
To learn more about IHC Global's Key Policy Topics, which are both barriers and gateways to better, more equitable urban development, click
here
.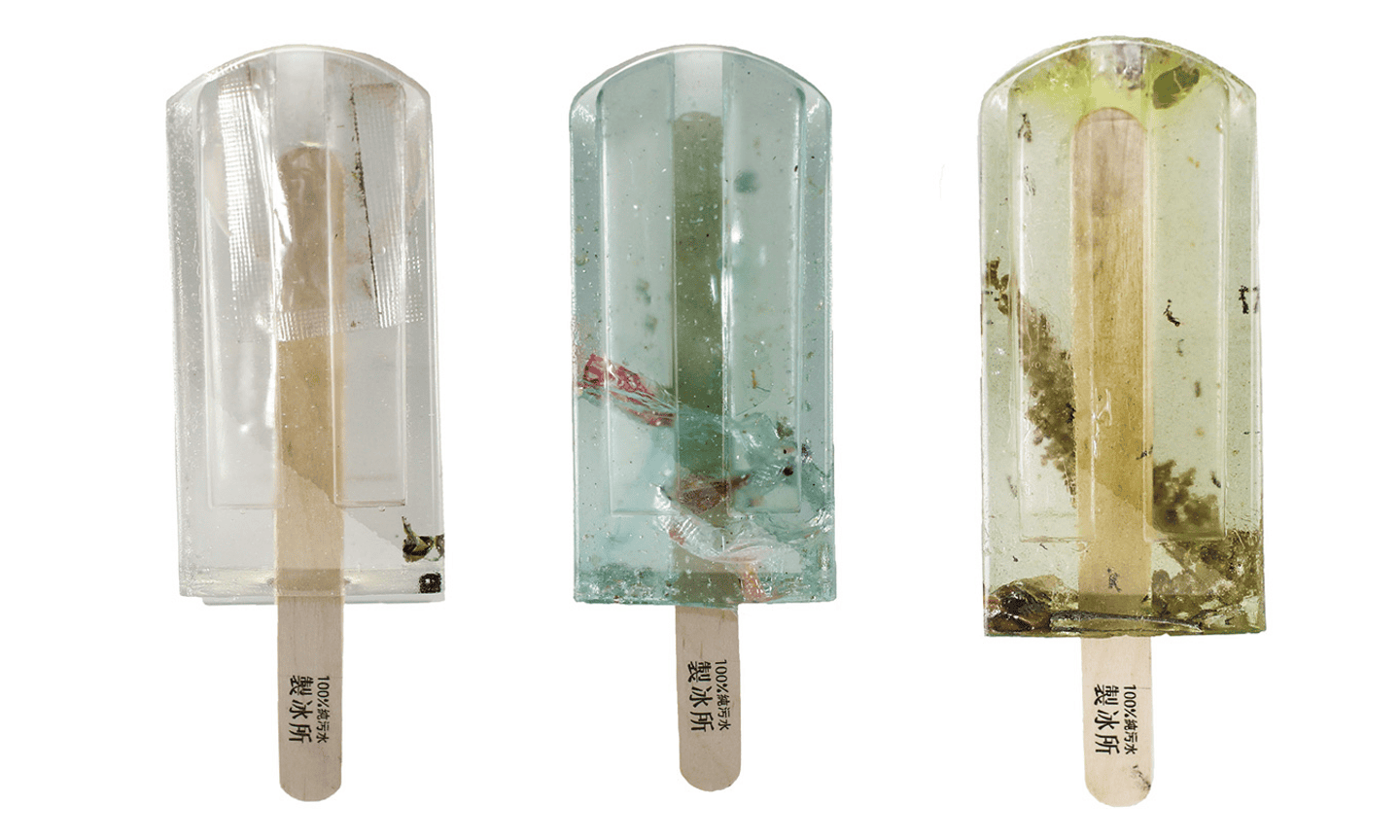 "Popsicles of Pollution": students from around New Taipei City collected samples from the city's river creeks and ports, freezing them to demonstrate the true extent of the urban water pollution.
Take our Making Cities Safe survey
IHC Global has created a survey to increase understanding and share knowledge around issues of safety in cities-looking specifically at safety in the home, on public transport, in formal and informal workplace settings, and in common spaces such as sanitary facilities. Results from this survey will provide input into a policy report addressing how SDG 11, Target 7, Indicator 2-which focuses specifically on making urban spaces safe--can be met.
Help us gain a better understanding of urban safety; take our survey
here
!
Spread the word!

Help IHC Global spread our message by forwarding our newsletter to organizations and people who want to help create inclusive and sustainable cities. Support IHC Global further by becoming a member of our growing coalition. Please join us either as an individual or as an organization! With your membership you will provide meaningful help in addressing the worldwide challenges of rapid urban growth, urban poverty and inequity. Help IHC Global "change cities for good" and secure a better urban future for us all! We need your help and your voice more than ever!
Head Office: 1424 K St. NW, Ste 600, Washington, D.C. 20005
Satellite Office: 430 N. Michigan Ave, Chicago, IL 60611