Pittsburgh forges ahead with a fair housing plan
Even though it is considered one of the most affordable cities in the U.S., gentrification came to Pittsburgh just like everywhere else, and the dividing lines of its housing inequality problem became even sharper. However, as it has shown in its evolution from a struggling rust belt city to a hub for innovative and
green
urban policies, Pittsburgh is willing to work for a solution. This Wednesday, to commemorate the 50th anniversary of the Fair Housing Act, Pittsburgh officials released 15 draft recommendations for reducing housing inequality in the city. Developed by a task force put together in 2013, the
15 proposals "range from upping education and training around fair housing issues to zoning changes, like raising the city's residential occupancy limit, to mandatory inclusionary zoning." These recommendations are an exciting step forward for Pittsburgh, but they are ambitious, and their success will depend on how they are implemented- especially inclusionary zoning- and how they are received at the state level.
Whether it came as a surprise or not, the Facebook data scandal(s) has left many people reeling from what is largely perceived as an enormous invasion of privacy. But the key word is not actually Facebook; it's data. As data becomes more and more a part of our everyday lives, and as "Smart Cities" begin to weave it into the fabric of every urban society, the question of how urban residents can be protected from data mishaps like the one at Facebook, or perhaps even worse, remains. Whether it's because every mode of urban transportation is a data mine, or because big tech companies like google are increasingly investing in urban development, Citylab argues that implementing laws and regulations to protect citizens is more important than ever.
Traffic has taken over Nairobi streets, and residents fed up with idling in place for hours, and the pollution that comes along with it, are walking to work instead. The Nairobi county environment department has noticed this rising trend in the city's middle-class population, estimating that one in 10 middle-class workers are leaving their cars at home and choosing to walk or bike. This is a blessing for Nairobi environmental officials, as less cars on the road goes hand-in-hand with reducing air pollution, a serious public health issue in the city and in Kenya in general. But more cars than ever are still on Kenyan roads, and walkers and bikers face some tough conditions on their commutes, including bike paths and walkways that are dangerously close to traffic. By improving infrastructure for walkers and bikers, Nairobi can improve public safety, reduce pollution, and ease traffic jams in one fell swoop.
IHC Global member Urban Institute will host a discussion on how private sector partnerships with humanitarian agencies can greatly enhance the lives of the more than 65 million displaced persons around the world. A panel of experts will explore how some successful partnerships, particularly in the financial inclusion and livelihood sectors, have overcome practical hurdles, like lack of shared understanding of problems and high performance risks, to deliver value for all stakeholders. The event will address three key questions: how and in what sectors can the global humanitarian system most benefit from engagements with the private sector, what platforms are available or needed to stimulate such collaborations, and what risks do companies and humanitarian agencies face, and how can they be mitigated.
When: Wednesday, April 25, 2018
11:00 AM to 12:30 PM EDT
Where: Urban Institute
2100 M Street NW, 5th Floor
Washington, DC 20037
With a new Bloomberg survey, American mayors have their say
If there's a lesson the world has been learning through this era of rapid urban development, it is to listen to the mayors. In the last few years, mayors from around the world have become increasingly vocal about the global and local issues that are important to their cities, from climate change to affordable housing to transportation. Conferences like Habitat III and the World Urban Forum have served as moments for mayors to meet and share their cities' innovations and challenges, but reliable and available data on the needs and wants of urban leaders globally is often hard to come by. Until now: the Bloomberg American Cities Initiative has released the
2018 American Mayors Survey
, the largest survey of American mayors ever completed. With data from 156 cities across all regions of the country, the survey offers a deeper look into what American mayors are dealing with in their cities every day, what their policy priorities are, and what they expect, and hope, for the future. The study is unique in its scope, as well as its diversity; it includes mayors from across the political spectrum, and with populations that range from 30,000 to millions, it offers a truly clear picture of the different faces of urban America.
The report breaks down the data into several sections: policy concerns, including climate change, the opioid crisis, and the sharing economy; how cities are generating new ideas, such as reaching out to residents and finding sources to support public programs; the relationships cities have with politics at home and in Washington; and the top issues for cities to focus on for the future. Every data point taken is critical to learning more about U.S. cities, but some stood out...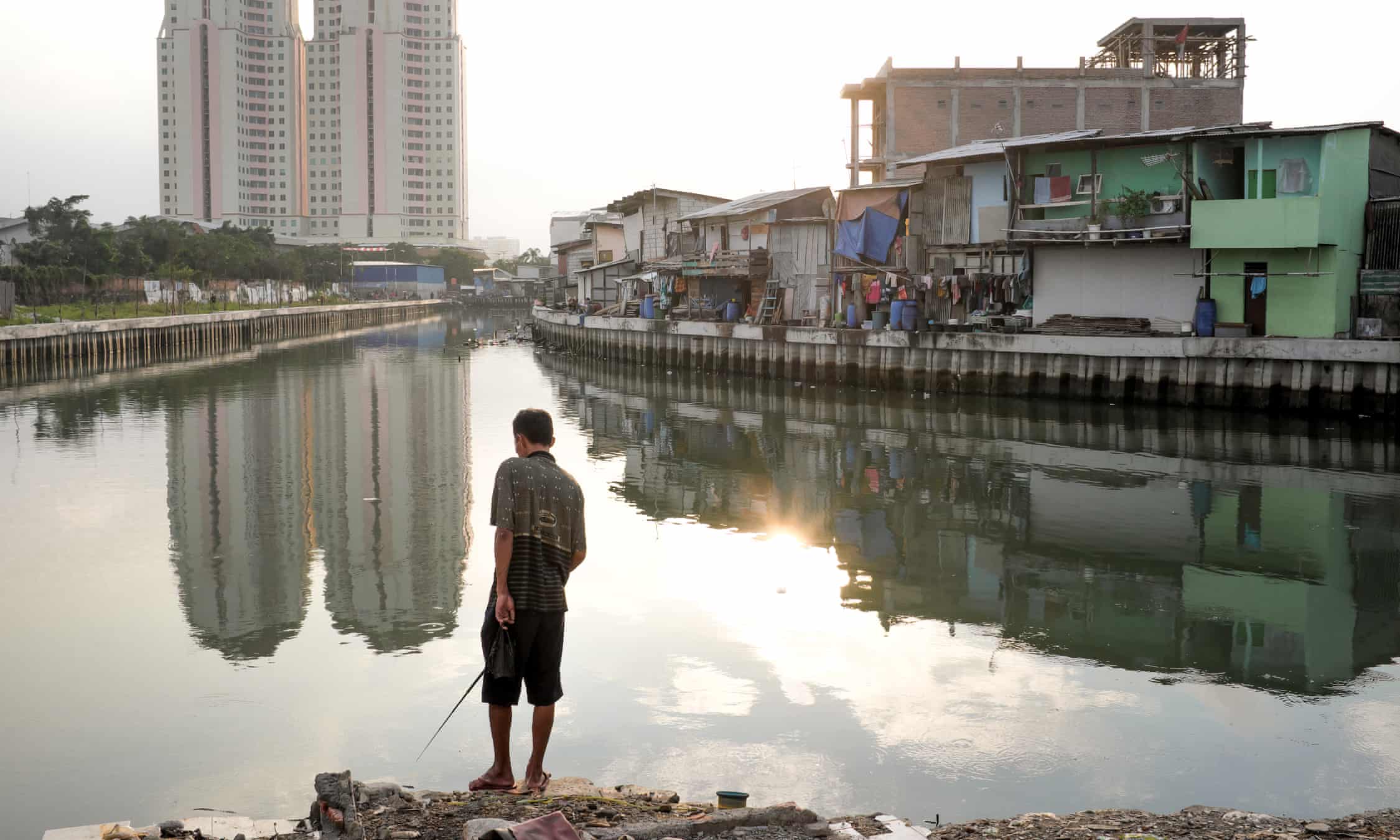 A resident fishes in a river near Kampung Akuarium in Jakarta, Indonesia. Residents of informal settlements are taking a stand to save their homes from demolition, seeking out lawyers, architects and journalists to take their cases to city hall.
Spread the word!

Help IHC Global spread our message by forwarding our newsletter to organizations and people who want to help create inclusive and sustainable cities. Support IHC Global further by becoming a member of our growing coalition. Please join us either as an individual or as an organization! With your U.S. tax deductible membership, you will provide meaningful help in addressing the worldwide challenges of rapid urban growth, urban poverty and inequity. Help IHC Global "change cities for good" and secure a better urban future for us all! We need your help and your voice more than ever!
Head Office: 1424 K St. NW, Ste 600, Washington, D.C. 20005
Satellite Office: 430 N. Michigan Ave, Chicago, IL 60611