UN-Habitat names new executive director
Dato' Maimunah Mohd Sharif, a Malaysian urban planner and the current mayor of the city council of Penang, has been named as the new Executive Director for UN-Habitat, the United Nations agency for sustainable urban development. Sharif has had a 30-year career in urban planning that includes managing the UNESCO World Heritage Site George Town. Sharif's term as the head of UN-Habitat will begin in 2018 when former Barcelona mayor Joan Clos' term ends. The beginning of her term will include the World Urban Forum in February, and the direction she will take as the Executive Director will be critical to the future of UN-Habitat. IHC Global is looking forward to seeing what her unique qualifications will bring to this essential position.
Jakarta is sinking into the sea. What can be done about it?
With 30 million people living in its metro area, Jakarta is one of the largest cities in the world. But the houses, streets and lives of those 30 million people could be swept away as the Java sea takes over the land. The blame has largely- and rightfully- been put on the extreme effects of climate change, which is predicted to raise temperatures by several degrees and consequently raise the sea level "as much as three feet in the region over the coming century." But there's another, coinciding problem that makes the situation even worse: Jakarta is sinking into the sea, faster than any other city on the planet. The New York Times digs deep into the main causes of the sinking (illegal wells that are draining the city's underground aquifers, unchecked urbanization and lack of action from the government), how it got to this point, and what, if anything, can be done about it.
Read the full article here.
In one of the biggest "arrival cities," refugees tell their stories
The Syrian refugee crisis has led to more than 60 million people fleeing their homes, and more than half of them have landed in cities. But landed hardly ever means settled; refugees often have a complicated relationship with the cities that take them in, known as "arrival cities" or "sanctuary cities," and struggle to integrate into the social and economic fabric of their new homes. In response, some refugees are taking on the issue of their own social and economic integration in a unique way: by giving tours of their new cities, through their eyes. One city where these guided tours have taken off in particular is Berlin, where the ethnic makeup has drastically changed since the beginning of the refugee crisis. The tour gives refugees an opportunity to show tourists and locals alike what their new home means to them, and serves as an opportunity to break down barriers between new arrivals and natives.
Read more about the tours here.
IHC Global Urban Feature: Housing
Canada declares housing a human right. What will it mean?
The Issue
As housing crises grip both developing and developed nations around the world, some nations are taking actionable steps to bring affordable and decent housing back to their cities and rural communities alike. One of these nations is Canada, where a new
National Housing Strategy
has recently been released. This strategy comes as Canada's housing crisis has deepened over the past few years, with a growing number of citizens living in inadequate or unaffordable housing and a series of negative reviews by the UN's Special Rapporteur on Adequate Housing. The Minister of Families, Children, and Social Development, The Honorable Jean-Yves Duclos, however, has been determined to develop a people-centered housing policy for Canada, one that recognizes housing as more than four walls and a roof, and creates a launch-pad for better socio-economic outcomes for all citizens. He described this approach to IHC Global President Judith Hermanson on a housing panel at the Habitat III conference in Quito last year, and the result of these efforts is the newly released Housing Strategy. The Strategy has been described as ambitious, for its plans to commit $40 billion CAD over the next decade to a broad range of housing interventions, as well as pledges to upgrade over 500,000 inadequate housing units and build hundreds of thousands more. But the real story is about more than numbers; it is the first strategy in the country that will approach housing as a human right. With this decision, the Canadian government is showing that it has listened and responded to the call for action, especially from cities, where the issues are the most prominent and the least addressed. The path Canada promises to take will reaffirm its commitment to international standards of housing rights, especially to the U.N.'s International Covenant on Economic, Social and Cultural Rights. And by recognizing housing as a human right, the government will be addressing the challenges that women, minorities (especially indigenous Canadians), immigrants, refugees and other vulnerable groups face to gain land rights and affordable housing.
What We See
The facts that fueled the creation of this strategy- 1.7 million households categorized as currently in "housing need" in Canada, the especially difficult time that women, immigrants and refugees have in finding affordable housing, and more- are worrying, but not uncommon. Globally, the struggles that nations face have similar elements. But despite the clear burden that unaffordable housing has on a nation's people and economy, whether or not housing is considered a human right has remained a difficult question for nations to answer. Housing as a human right first came onto the international scene in Article 25 of the United Nations' Universal Declaration of Human Rights, but though the declaration is recognized by all 192 members of the United Nations, it is not a binding document. Stronger and more binding still is Article 11 of the aforementioned U.N. International Covenant on Economic, Social and Cultural Rights, which '
recognizes the right of everyone to an adequate standard of living for himself and his family, including...housing.'
N
early every developed nation has signed this covenant, with the exception of the United States. But even nations that have signed have a lackluster history of implementing it, and the very few countries that actually have national 'right to housing' policies still have incredible housing challenges. For example, in South Africa, the 'right to housing' was a critical element built into the new Constitution after apartheid, but despite the nation's multitude of efforts to ensure housing for all, the government still struggles to meet the demand for housing in urban areas, and the housing that has been built often falls into the segregated patterns that apartheid left behind in the country.
Recognizing the right to housing may be a significant statement, but crafting integrated and detailed housing policy with the necessary financial backing to be successful proves an even more difficult task. Affirming those rights will also be difficult, and require a broad variety of paths (including private sector approaches), a diverse delivery network, and careful planning for adaptation by different countries to their economies and systems.
In Canada's new housing strategy, there is reason for both hope- the $40 billion CAD already committed towards implementation, for instance-, and caution-$9 billion of that $40 billion, for example, is to come from territorial cost matching, which some believe is an unreasonable expectation. While the full results of this new strategy will not be seen for some time, IHC Global is excited to see that Canada is leading the way in viewing housing as more than 'bricks and mortar' and crafting legislation aimed at building a more inclusive society through affordable housing.
To learn more about IHC Global's Key Policy Topics, which are both barriers and gateways to better, more equitable urban development, click
here
.
In the news and around the web
Anti-urban states end up hurting more than just their cities.
Next City: urban planning has a sexism problem.
CityMetric weighs in on how universities can create more inclusive cities.
Elon Musk called public transit "painful," and a lot of people are disagreeing via twitter. Do you have any positive transit stories? Tweet them at us @IHC_Global, and we'll put them in next week's blog!
IHC Global will be on holiday next week. The IHC Global team wishes everyone a happy holiday and great New Year!
Reminder:
Registration for the World Urban Forum closes on January 15th

.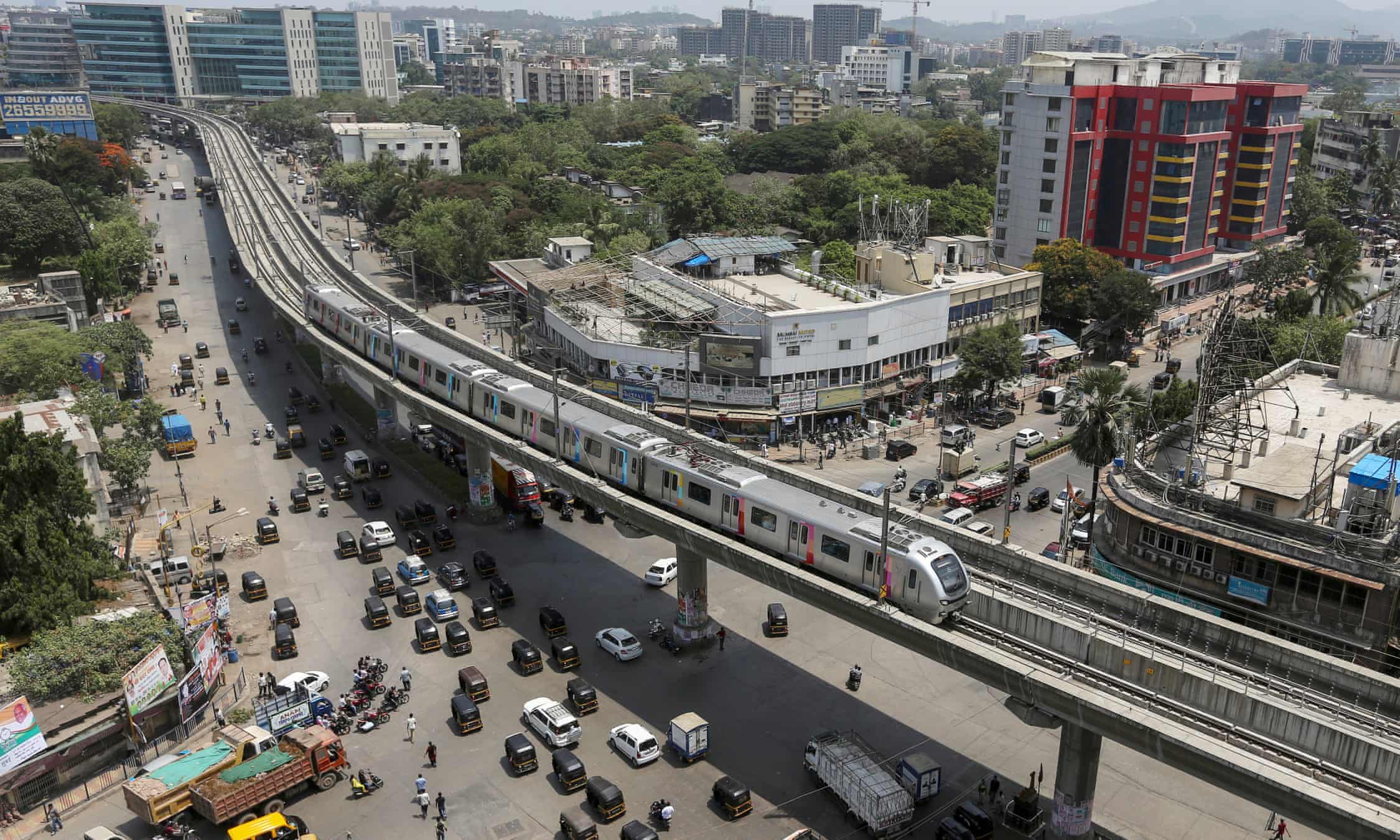 The first phase of the Mumbai metro system. Its next phase of development is being contested by several religious, heritage and environmentalist groups.
Take our Making Cities Safe survey
IHC Global has created a survey to increase understanding and share knowledge around issues of safety in cities-looking specifically at safety in the home, on public transport, in formal and informal workplace settings, and in common spaces such as sanitary facilities. Results from this survey will provide input into a policy report addressing how SDG 11, Target 7, Indicator 2-which focuses specifically on making urban spaces safe--can be met.
Help us gain a better understanding of urban safety; take our survey
here
!
Spread the word!

Help IHC Global spread our message by forwarding our newsletter to organizations and people who want to help create inclusive and sustainable cities. Support IHC Global further by becoming a member of our growing coalition. Please join us either as an individual or as an organization! With your U.S. tax deductible membership, you will provide meaningful help in addressing the worldwide challenges of rapid urban growth, urban poverty and inequity. Help IHC Global "change cities for good" and secure a better urban future for us all! We need your help and your voice more than ever!
Head Office: 1424 K St. NW, Ste 600, Washington, D.C. 20005
Satellite Office: 430 N. Michigan Ave, Chicago, IL 60611