Housing aid for millions at risk with U.S. budget cuts
While much of the focus surrounding the U.S. Administration's proposed budget cuts has centered on the uncertain future of foreign aid, adequate housing for millions of people in the United States is equally at risk. According to a new report from the U.S. Department of Housing and Urban Development, "the number of poor families struggling to pay their monthly rents or living in deplorable accommodations has grown 41 percent since the beginning of the Great Recession, despite a stronger national economy." In addition, in 2015, more than 8.3 million households qualified for but did not receive federal housing aid, because there was not enough to go around. This alarming trend is found across country, but is especially present in the Southern and Western parts of the United States. The report blames the widening gap between the number of people in need of aid and the availability of said aid as the primary problem, an issue that will likely become worse if budget cuts are made to HUD and federal housing aid. While other facets of society- namely the private sector- are being called to pick up the slack and invest in housing where the government won't, IHC Global believes a holistic approach, with equal input and participation from the government, civil society and the private sector, is the only way to go forward with housing.
How to build a data system for urban malaria surveillance

As cities continue to grow in population and sprawl outwards, they will remain transmission hubs for infectious and dangerous diseases. One of these diseases is Malaria, a vector borne (insect bite) communicable disease that has proven to be a significant threat to public health in urban areas. The high population density, increased inward migration and urban slums with poor sanitation that are found in many cities around the world create a perfect environment for an epidemic, something that many urban governments are keying into. As a response, they are using new technology to collect data on vector-borne diseases like malaria, and to improve upon the existing malaria surveillance systems that do not meet urban needs. In an op-ed for Devex, Susannah Horton from Athena Infonomics, explains why constructing an integrated data system that does not solely focus on data from health-related sources and instead has several varied indicators is the best way forward for cities, so they can accurately map malaria risk, prevention and control, and explains in four steps how to best go about it.
Read the full article
here
.
America's most and least sustainable cities
American cities are revving up their campaigns to remain in step with the Paris Climate Accords, despite the U.S. Administration's decision to withdraw from the Agreement in June. But according to a recent analysis from the Sustainable Development Solutions Network (SDSN)- which measures how successfully cities are dealing with climate change as well as poverty, health and equitable income distribution- no U.S. city is even close to achieving what is needed to satisfy the Agreement. The results of the study show that the most successful cities tend to lie on the coasts (especially the West Coast), and that the cities that are falling further behind, like Detroit and Milwaukee, have a number of social issues that correlate directly with their climate issues. This ranking may serve as a wake-up call for U.S. cities that have pledged their participation in the Paris Climate Accords, and as a reminder

of why comprehensive approaches to addressing economic, social, and climate-related issues are necessary.



Read the full article
here
.
Urban Thinker's Campus: How Smart Tech Makes Cities Safer

UN-Habitat has entered the second phase of its Safer Cities Program, "Safer Cities 2.0", which focuses on smart technology and works to leverage on global and local partnerships as well as on innovations based on promising practices to respond to the implementation of Sustainable Development Goal 11 and the New Urban Agenda. In accordance with this next phase, the next Urban Thinkers Campus will be themed 'How Smart Technology Makes Cities Safer'. The event will be held within the framework of the Korean Smart Geospatial Expo 2017, and will serve as an open space for critical exchange between UN-Habitat and different Korean stakeholders on the relationship between Safer Cities and Technology.
When: September 1st, 2017
Where: Seoul, South Korea
For more information, click
here
.
Did you know?
IHC Global is working to increase understanding of safety in cities. Scroll down to learn more about our Making Cities Safe project and take our survey.
IHC Global Urban Feature: Urban Poverty and Election Violence
Kenya's big election: what happens next?
The Issue
Tensions are high in Kenya, as the country awaits the results of its Presidential election that took place on Tuesday. While preliminary results show incumbent candidate, President Uhuru Kenyatta leading with 54.28 percent of the vote, opposition candidate Raila Odinga has accused election officials of falsifying results, and called on his supporters to rally to action-a cry that many are saying may spur violent protest. Kenya's 2007 election-- lost by the same opposition leader Raila Odinga-- led to ethnic and political violence that saw over 1,200 people killed, a large percentage from urban slums. While Kenya's election commission has rejected Odinga's claims of faulty results, and international observers such as former U.S. Secretary of State John Kerry have urged that people trust the election commission, already there has been unrest in Nairobi's slums including Mathare, Kawangware, and Kibera, and several protesters have been killed in clashes with police.
What We See
In Kenya's 2007 post-election violence, the urban poor were the ones most affected-- with thousands of homes and shops burned and many killed in Nairobi's largest slum of Kibera. Almost 60 percent of residents in Nairobi live in the city's burgeoning slums and face challenges of inadequate housing, lack of clean water and sanitation, and social and economic exclusion. This phenomenon is not unique to Nairobi-indeed, most growing cities in the global South see ever expanding informal settlements as urbanization continues faster than cities can cope. Without social safety nets and living hand-to-mouth existences, urban poor communities often have the most to gain from political changes-a fact that politicians can exploit with rhetoric, promising to help improve the situations of the poor in exchange for votes. While Kenya's politics are complex, and election tensions cannot be said to come from one specific cause, Raila Odinga has largely campaigned as a champion of the poor, and his words and choices in the days ahead have enormous potential to either help keep the peace, or cause violent uprisings in the country's slums. IHC Global believes that social and economic inclusion are key to creating political stability and safety, and that working towards cities that are equitable and inclusive can help prevent desperate violence like that that overtook Kenya in 2007.
Read more about the situation in Kenya
here
.
To learn more about IHC Global's Key Policy Topics, which are both barriers and gateways to better, more equitable urban development, click
here
.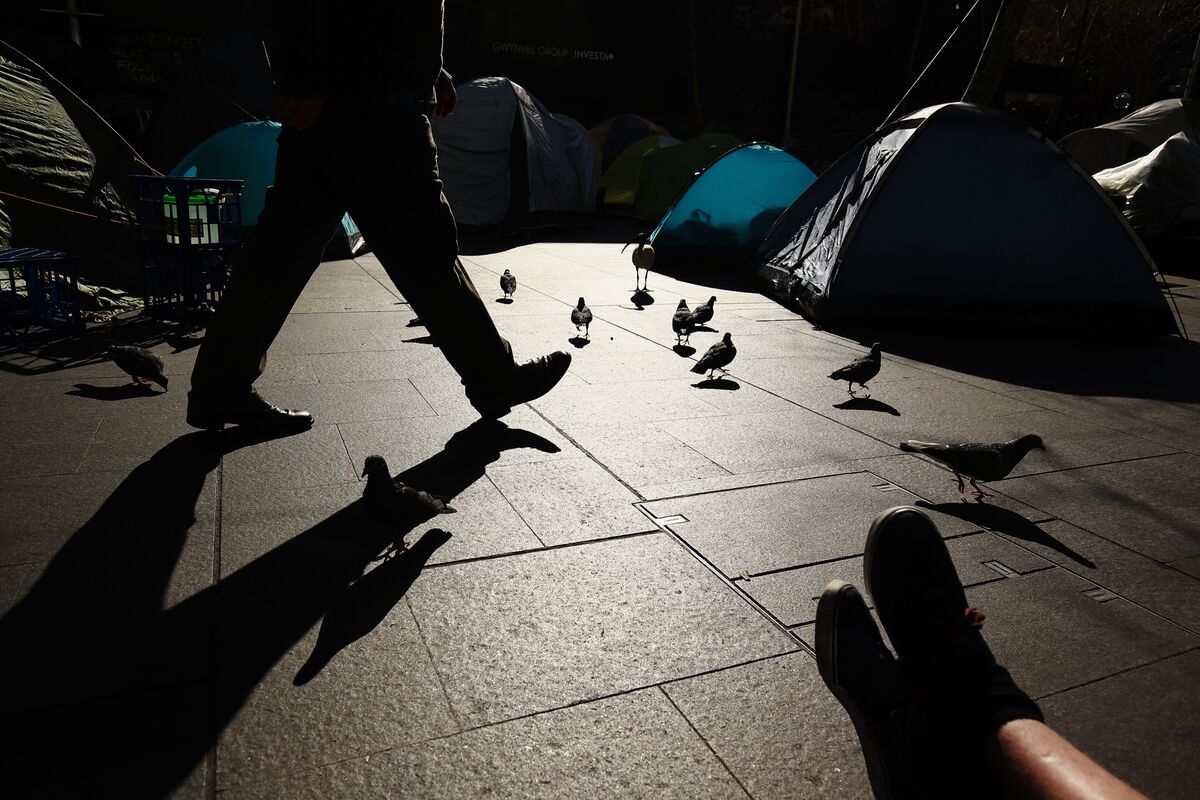 This week in cities: a man walks by tents pitched by the homeless at Martin Place in Sydney, Australia, on August 1st. Sydney is currently in the throes of a massive housing affordability crisis; prices have increased by a whopping 127 percent since 2009.
Take our Making Cities Safe survey
IHC Global has created a survey to increase understanding and share knowledge around issues of safety in cities-looking specifically at safety in the home, on public transport, in formal and informal workplace settings, and in common spaces such as sanitary facilities. Results from this survey will provide input into a policy report addressing how SDG 11, Target 7, Indicator 2-which focuses specifically on making urban spaces safe--can be met.
Help us gain a better understanding of urban safety; take our survey
here
!
Spread the word!

Help IHC Global spread our message by forwarding our newsletter to organizations and people who want to help create inclusive and sustainable cities. Support IHC Global further by becoming a member of our growing coalition. Please join us either as an individual or as an organization! With your membership you will provide meaningful help in addressing the worldwide challenges of rapid urban growth, urban poverty and inequity. Help IHC Global "change cities for good" and secure a better urban future for us all! We need your help and your voice more than ever!
Head Office: 1424 K St. NW, Ste 600, Washington, D.C. 20005
Satellite Office: 430 N. Michigan Ave, Chicago, IL 60611