European homelessness is disappearing from view
Anti-homeless sentiment is sweeping across Europe, and it could have the opposite effect of what it desires. Since the financial crisis of the late 2000's, unemployment has been on a steady rise in Europe, forcing many people to make their home on streets, more often than not in cities. But these city streets are hostile environments, largely because city and local governments are becoming more and more anti-homeless as they try to make their city centers as attractive as they can be. In parts of Britain, local authorities have banned begging and sleeping in tents; begging is already illegal in Denmark, Greece and Romania; in Hungary, homelessness in and of itself is a crime. But these harsh measures against homelessness are forcing people away from the urban centers where they can get the most support, and the farther they have to flee from city lights, the harder it will be for everyone to see how bad the homeless situation really is. And the less attention paid to the plight of homelessness, the worse it will get.
Davos Declaration a 'step forward' for European urban heritage
On 21 and 22 January 2018, European Ministers of Culture met in Davos, Switzerland, during the World Economic Forum to adopt a Declaration promoting the concept of a high-quality
Baukultur
(the concept of a built
environment
) in Europe, a move that is being celebrated as a 'step forward' for the way urban heritage is represented on UNESCO's World Heritage List. The Declaration specifies guidelines to protect urban heritage through emphasizing culture, and 'promotes an integrated approach to the urban environment, emphasizing the importance of cultural diversity and of traditional knowledge, and addressing historic layers of a city together with contemporary development.' These points are especially important today, as over 40% of sites on the UNESCO World Heritage List are urban.
U.S. Cities are figuring out how to use data to improve lives
Bloomberg Philanthropies, headed by former mayor of New York and self-confessed data obsessive Michael Bloomberg, has named the inaugural group of nine U.S. cities that have been awarded the foundation's What Works Cities Certification. The certification is awarded to cities that are showing the most promise in using data to improve resident's lives, and rests on factors like 'whether it maintains a dedicated staff for tracking progress with data, whether its meetings are focused on numbers, whether its key datasets are open to the public, and whether it is transparent about its goals and progress.' Out of more than 180 applicants, the nine cities chosen for the inaugural group are Boston, Kansas City, Los Angeles, Louisville, New Orleans, San Diego, San Francisco, Seattle, and Washington, D.C., all of which will be receiving ongoing training from the What Works Cities initiative on how to properly harness the power of data to make their cities great. What data can do to help improve cities is especially relevant to IHC Global, as we are launching our Smart City Just City campaign, a campaign to develop a policy framework to advance technology-oriented urban development to make cities more equitable, at the World Urban Forum. IHC Global looks forward to seeing what these cities will do to make their cities as inclusive and sustainable as they are smart.
The World Bank at the World Urban Forum
The World Bank is gearing up for its plans at the World Urban Forum, where it will be focusing on three issues that are essential to implementing the New Urban Agenda and achieving the Sustainable Development Goals:
Financing the New Urban Agenda: how to meet the $4.5-5.4 trillion target that is needed to fill the global urban infrastructure gap, through strengthening cities municipal finances, inter-governmental fiscal transfer systems, creditworthiness and more.

Promoting territorial and spatial development: understand how important territorial and spatial development is to creating better cities and enhancing linkages between cities.

Enhancing urban resilience: highlighting the critical role that cities play in the fight against climate change and in developing global disaster resilience.
The World Bank will be discussing these issues with partners from around the world during the conference, at their numerous networking, side and training events.
Read the full article
here
.
IHC Global mourns the passing of Tom Kingsley
IHC Global is greatly saddened to report the passing of Tom Kingsley on Saturday, January 20, 2018. Tom was a noted urban scholar and the author of many influential papers on housing and urban development in the US and internationally. After a long, distinguished career, Tom most recently served as Senior Fellow at the Urban Institute and last year was the recipient of the Urban Institute's
Mastermind Award
.
Tom joined the Urban Institute in 1986 and directed the Public Housing and Finance policy center at Urban for more than a decade. Among his many contributions, Tom founded the National Neighborhood Indicators Partnership in 1996.
IHC Global was honored to have Tom as an engaged Senior Technical Advisor, actively contributing to our thinking and work, and we will miss his keen intellect and his great humanity. Memorial services are planned for Saturday, February 3, 2018 at 11 am at St. Alban's Episcopal Church (3001 Wisconsin Avenue NW, Washington, DC 20016). There will be a reception afterwards. The family requests in lieu of flowers that donations be made to Medstar Georgetown University Hospital, Office of Philanthropy (3800 Reservoir Road NW, Washington, DC 20007).

IHC Global Urban Feature: The World Urban Forum
What to expect from IHC Global at the World Urban Forum
The Issue
The days are ticking down until the ninth World Urban Forum (WUF9) begins, and IHC Global is eagerly anticipating a week's worth of diplomatic exchanges, dialogues and events focusing on urban development and the implementation of the New Urban Agenda. The World Urban Forum is the next in a series of global conferences on urban issues. It will focus on the theme "Cities 2030 - Cities for All: Implementing the New Urban Agenda," and take on three facets of this theme: sustainable urban development for social inclusion and ending poverty, sustainable and inclusive urban prosperity and opportunities for all, and environmentally sustainable and resilient urban development. The conference will take place in Kuala Lumpur, Malaysia from February 7-13.
Over 20,000 people are expected to attend the conference, and hundreds of national and local governments, members of the private sector and civil society organizations will be traveling to Kuala Lumpur to host and participate in events discussing every and any aspect of urban life...
Read the full feature here. To see a schedule of WUF events for IHC Global, our members, and other U.S.-based organizations, click here. To learn more about the WUF program, click here.
To learn more about IHC Global's Key Policy Topics, which are both barriers and gateways to better, more equitable urban development, click
here
.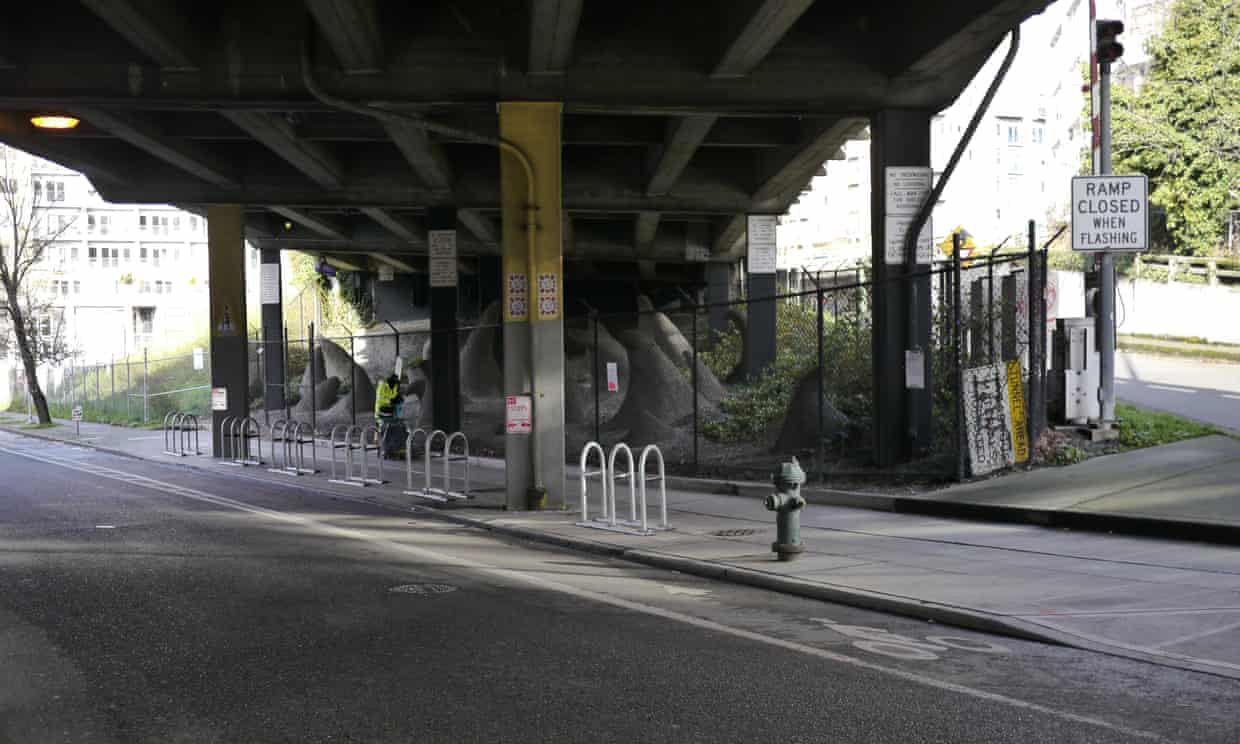 European cities aren't the only ones shooing the homeless from their streets; new 'unnecessary' bike racks have been installed in Seattle where a homeless camp once stood, in a move that campaigners say is 'a clear case of hostile architecture.'
Take our Making Cities Safe survey
IHC Global has created a survey to increase understanding and share knowledge around issues of safety in cities-looking specifically at safety in the home, on public transport, in formal and informal workplace settings, and in common spaces such as sanitary facilities. Results from this survey will provide input into a policy report addressing how SDG 11, Target 7, Indicator 2-which focuses specifically on making urban spaces safe--can be met.
Help us gain a better understanding of urban safety; take our survey
here
!
Spread the word!

Help IHC Global spread our message by forwarding our newsletter to organizations and people who want to help create inclusive and sustainable cities. Support IHC Global further by becoming a member of our growing coalition. Please join us either as an individual or as an organization! With your U.S. tax deductible membership, you will provide meaningful help in addressing the worldwide challenges of rapid urban growth, urban poverty and inequity. Help IHC Global "change cities for good" and secure a better urban future for us all! We need your help and your voice more than ever!
Head Office: 1424 K St. NW, Ste 600, Washington, D.C. 20005
Satellite Office: 430 N. Michigan Ave, Chicago, IL 60611