MIT: these global projects can help solve urban food and water issues
With a goal to help marginalized communities around the world strengthen their food systems and resilience, the MIT-sponsored
Solve competition
has been seeking proposals that resolve these issues, and "promote cost-efficient food production closer to urban populations, extend water distribution infrastructure to the poorest areas, and improve urban supply chains and market access for nutritious food." The competition selected fifteen finalist proposals, which were announced last month, and the voting process is expected to end tomorrow at 5 PM eastern time. The incredibly ingenious and innovative proposals, which range from spoilage detection to water-saving robots, are specific to the urban areas in which they are in practice, but the lessons learned from the failures and successes of the programs can be useful in urban discourse, and can help influence projects in cities worldwide.
Learn more about the projects
here
.
Refugee women are building new homes in Uganda
Uganda took in more refugees than any other country last year, and their refugee policy has helped resettle millions of people- many of them women- onto their own plots of land. But most plots come devoid of infrastructure, and the new residents are left to start from scratch. BBC News follows the journeys of different refugee women, with very different circumstances and capabilities, as they create shelters for themselves and figure out how to live in the Ugandan bush. Their homes range from early-arrival makeshift shelters to fully-formed mud huts, but many of the refugee women, arriving from difficult situations and journeys, are just happy to have roofs over their heads. As IHC Global has launched a program in Uganda to analyze the country's property market in terms of gender equality, we are excited to see women being given control over their own land and their own lives. With this program, Uganda's

generous refugee policy and approach to gender equality are both commendable and unique to the region. We hope that this system is providing the women with secure tenure, to ensure that they have a strong foundation upon which they can build their new lives.
Read the full article
here
.
In the outer neighborhoods of Philadelphia, the constant struggle between decline and gentrification and the lack of necessary resources threaten to isolate communities. But their beloved rec centers, parks and libraries, while declining as much as everything else, remain the heart of these neighborhoods, and serve as spots for communities to reunite and, most importantly, for residents to gather and have fun. City planners are seeing this, and the data-backed proof that adequate public spaces improve both community and economic health, and they're placing all their bets on these public spaces. As part of Mayor Jim Kenney's Rebuild initiative, $500 million will be invested in up to about half of Philadelphia's 406 parks, libraries and rec centers over the next seven years. The chosen sites will be selected based on factors like a neighborhood's poverty, health data, drug offense rates and the potential for economic growth. IHC Global is enthusiastic about this plan, especially if it encourages more cities to invest in safer public spaces other than parks.
Read the full article
here
.
In thriving cities like Chicago, Los Angeles, Miami, New York City, San Francisco, and Washington, DC, public, nonprofit, and private partners are developing and testing innovative programs and strategies that drive positive economic outcomes for low- and moderate-income residents. The Urban Institute, in collaboration with the Citi Foundation, invites you to a discussion featuring high-impact organizations and visionary thought leaders from across the country, as they highlight new ground they have broken and reflect on future efforts to create lasting change for individuals and communities.

This event will be an opportunity for practitioners, policymakers, funders, and community stakeholders to learn fresh insights, new data, and innovative approaches that can tackle poverty; and promising place-based strategies for transforming neighborhoods into environments that create and nurture economic opportunity.

When:
Wednesday, November 15, 2017
Where: The Watergate Hotel
2650 Virginia Ave NW
Washington, DC 20037
Register and learn more about the event
here
.
IHC Global Urban Feature: Urban Security
Florence to install anti-terror planters instead of concrete barriers
The Issue
Cities are complex characters in this new age of global security. As places of progressive thinking, implementers of policies that are constantly reforming to serve human rights, and safe havens for all different walks of life, they are often seen as the center points of a safe, sustainable future. However, cities have also been forced into playing a decidedly different role over the past decade: as the locus for acts of terror. Cities around the world have fallen victim to terrorist attacks at an alarming frequency that only seems to be rising, the most recent attack just today with another attack in London. And as cities and states have buckled down on anti-terror measures, terrorists- from home-grown to large networks- are fine-tuning their violence, and incorporating aspects of urban life to do so. One tactic that has proven to be particularly devastating is vehicular terrorism; just this year, it has been used in Jerusalem, Stockholm, Paris, Charlottesville, Barcelona, and three separate times in London, altogether killing scores and injuring hundreds. Many cities have responded to these incidents by installing concrete barriers on the edge of pedestrian spaces, but others, like Florence in Italy, have decided to go for a greener approach. While originally planning to install concrete barriers, Italian architect Stefano Boeri convinced the city of Florence to use large flowerpots instead. These green barriers have already popped up in other areas of Italy, and their ingenuity has the potential to gain traction in other European cities.
What We See
After successfully convincing the mayor of Florence to go with his design, Boeri said, "the safety of these places is urgent and appropriate, but we cannot allow safety to transform thousands of squares and public spaces in Europe to become sites of barriers and concrete blocks, as if they were military checkpoints." This opinion articulates the dilemma that many cities have grappled with for years; as The Week refers to it, "balancing security and civility". It's not just the concrete barriers, and it's not just for terrorism; adding CCTV, marshalling added security figures from guards to regular soldiers, and roping off areas in urban centers are all tactics with the goal of improving security as well as improving safety by reducing general urban crime. But while the security benefits can be great, they take away from public spaces- staples of city living- and exploit fears and anxiety about insecurity, which, according to The Week, tend to further increase the perception that more security measures are needed, and thus more get put into place. The cities of Europe in particular are caught up in this vicious cycle more than ever. Aesthetically pleasing and proud of it, they have often been forced to overshadow the alluring effects of their cobblestone streets and centuries-old architecture with sandbags and concrete.
But Boeri's solution combines beauty with security so as not to hinder, but enhance public spaces. It's also a good example of compromise between what urban planners want: beautiful public spaces, accessible cities, and environmentally friendly infrastructure; and what the cities of today need: advanced and preventative security measures. The flowerpots might become tourist attractions themselves. They also fit neatly into the environmentally-minded urban policies of today, as opposed to the alternatives, which only add cement to concrete-heavy cities. The flowerpots join the urban gardens, farms and forests that are an increasing phenomenon in cities around the world, improving the urban ecosystems. But most importantly, they are a response to terrorism that- while resulting from fear- recognize the right that all citizens have to utilize and enjoy public space, and show the true range and ingenuity of urban resilience, and the beauty that can come with it. IHC Global is looking forward to seeing what other avant-garde approaches to security follow suit as cities around the world chart their paths to becoming more inclusive, sustainable, resilient and safe in support of SDG 11.
To learn more about IHC Global's Key Policy Topics, which are both barriers and gateways to better, more equitable urban development, click
here
.
In the news and around the web
A closer look at what came out of last week's UN High Level Meeting.
Immigrants are getting partial voting rights in some cities in America.
A terrorist attack on the London underground has injured at least 22 people.
Skylines, the Citymetric podcast hosted by Jonn Elledge, Stephanie Boland that digs deep into the workings of cities. New episodes with guests air every two weeks.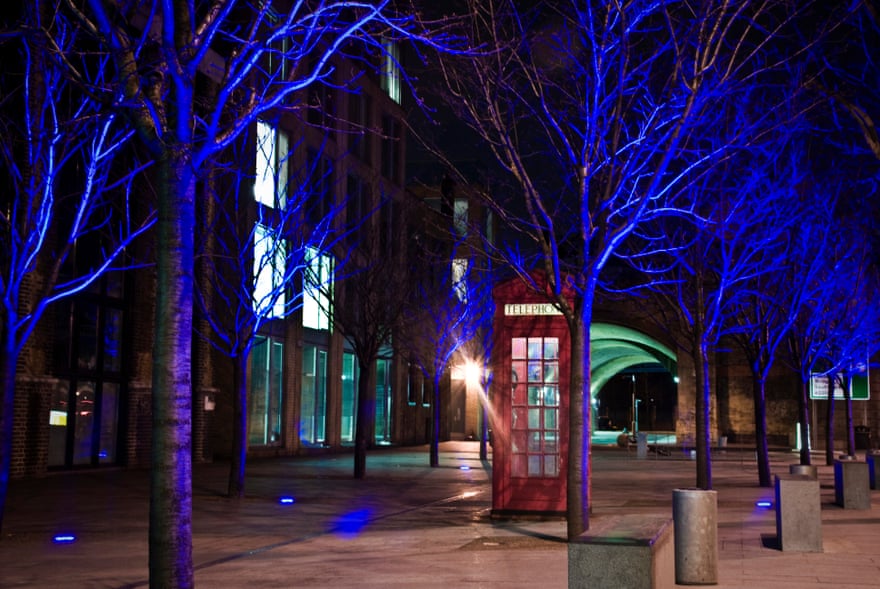 Trees bring a new life- and a new style- to urban streets.
Take our Making Cities Safe survey
IHC Global has created a survey to increase understanding and share knowledge around issues of safety in cities-looking specifically at safety in the home, on public transport, in formal and informal workplace settings, and in common spaces such as sanitary facilities. Results from this survey will provide input into a policy report addressing how SDG 11, Target 7, Indicator 2-which focuses specifically on making urban spaces safe--can be met.
Help us gain a better understanding of urban safety; take our survey
here
!
Spread the word!

Help IHC Global spread our message by forwarding our newsletter to organizations and people who want to help create inclusive and sustainable cities. Support IHC Global further by becoming a member of our growing coalition. Please join us either as an individual or as an organization! With your U.S. tax deductible membership, you will provide meaningful help in addressing the worldwide challenges of rapid urban growth, urban poverty and inequity. Help IHC Global "change cities for good" and secure a better urban future for us all! We need your help and your voice more than ever!
Head Office: 1424 K St. NW, Ste 600, Washington, D.C. 20005
Satellite Office: 430 N. Michigan Ave, Chicago, IL 60611